All News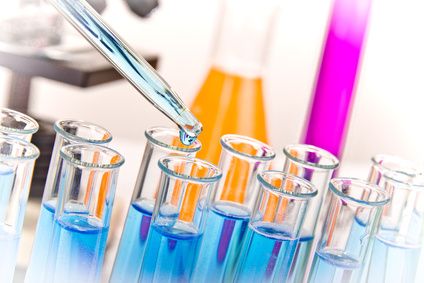 (Vienna, 24 January 2017) Under the PRIZE prototype funding programme, the Ministry for Science and Economic Affairs is supporting twelve university projects up to a total of 1.3 million euros, in order to produce marketable prototypes. Three of the projects are being run at MedUni Vienna.
"The spectrum ranges from pioneering medical advances and ingenious innovations in mechanical engineering to 3-D printing and textile innovations," said the Minister for Science, Research and Economic Affairs, Reinhold Mitterlehner, on announcement of the decision of the expert jury. "Prototypes demonstrate technical feasibility and potential applications in commercial practice. In practice, every breakthrough benefits domestic small and medium-sized businesses, thereby creating jobs in Austria," explains Mitterlehner. A basic prerequisite for PRIZE submissions is the need for the technology in small and medium-sized businesses.

"With the PRIZE programme, we are promoting collaboration between research institutes and businesses. Universities want to increase their level of collaboration and also to take responsibility for utilisation of their research results. However, in order to do this, they also need to be able to demonstrate that the invention is marketable. We are therefore implementing the PRIZE university prototype funding programme, which funds a total of twelve projects including four joint projects," explain Bernhard Sagmeister and Edeltraud Stiftinger, CEOs of the development and financing bank Austria Wirtschaftsservice GmbH (aws). Up to 70% of the total cost of the project is funded but projects must not run for more than 18 months.

The main focuses of the three projects funded at MedUni Vienna:

Allergy prevention by oral administration of chemically modified proteins
(in collaboration with Paris Lodron University, Salzburg)
Due to the constantly rising number of patients with allergies that significantly affect their health, an important aim of the research is to prevent the onset of allergies throughout the world by means of preventive measures. This "proof of concept" study aims to define in detail the immunological mechanisms of orally administered chemically modified allergens and to confirm the efficacy of the technology in preventing allergies.
Project manager: Eva Untersmayr-Elsenhuber, Center for Pathophysiology, Infectionology andImmunology /Institute of Pathophysiology and Allergy Research

Inhibiting cell division of specific cancer cells by means of cyclotides
(in collaboration with the University of Veterinary Medicine)
Lymphomas account for approximately 4% of all newly diagnosed cancers every year. In the case of T-cell lymphoma, an essential immune cell population, namely the T cells, degenerates. The aim of this project is therefore to inhibit the growth of this type of tumour and thereby to create the basis for developing a new peptide drug.
Project manager: Christian W. Gruber, Center for Physiology and Pharmacology/Institute of Pharmacology

In-vitro test system for calcification processes
Pathological calcification processes are often to be seen in the human body at the start of a range of diseases that can affect the organ systems, such as the vascular system, heart and kidneys. It is therefore of great scientific and economic interest to find new approaches for quick and cost-effective treatments for this group of diseases, which would be facilitated by the in-vitro test system for calcification processes.
Project manager: Karin Macfelda, Department of Biomedical Research/Cell Biology Research Group

PRIZE prototype funding by the Federal Ministry for Science, Research and Economic Affairs (BMFWW) is part of the "Knowledge Transfer Centers and IPR Utilization" programme. All details of the programme are available online at: www.aws.at/prize
---