All News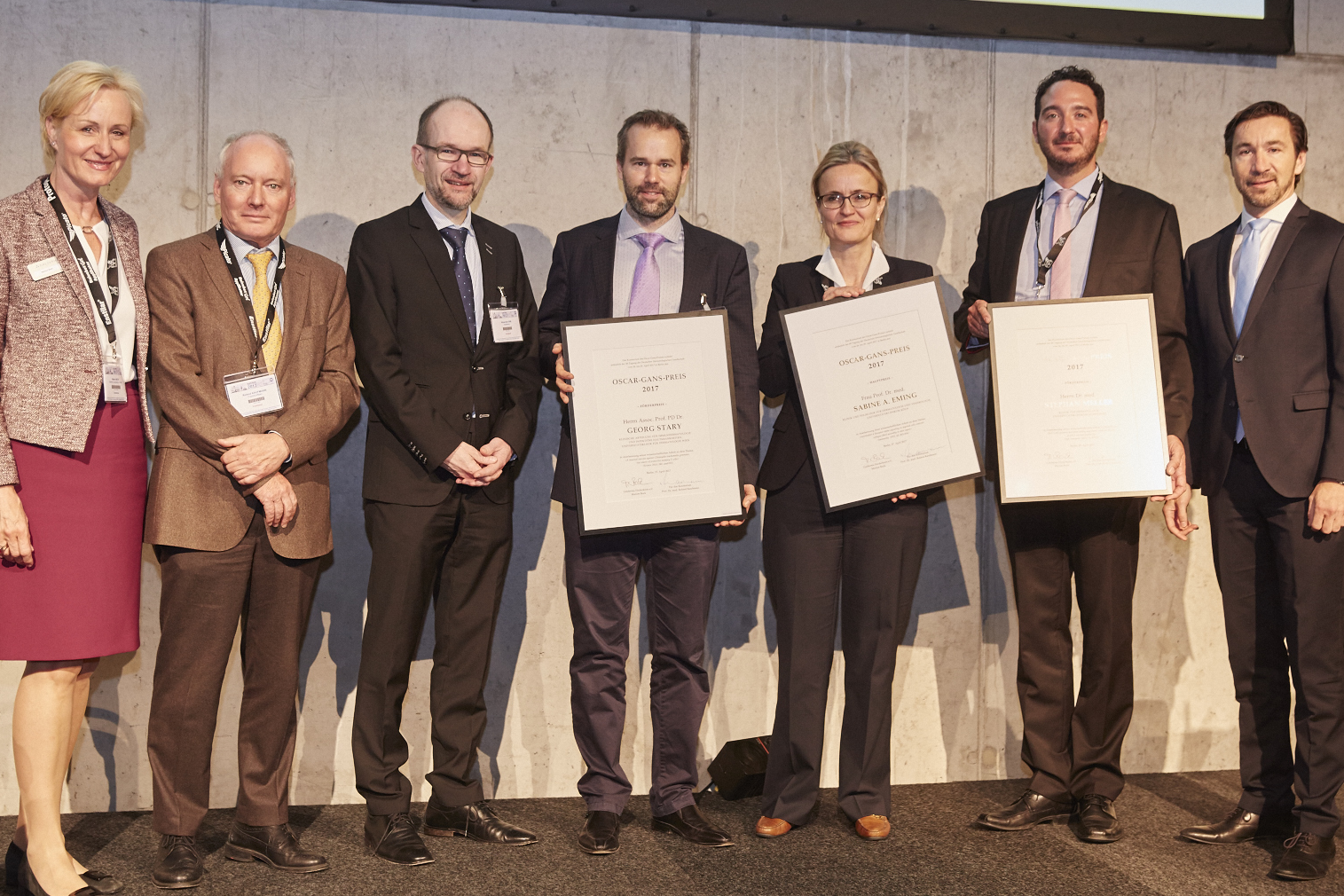 (Berlin/Vienna, 10 July 2017) Georg Stary, dermatologist at the Division of Immunodermatology and Infectious Skin Diseases at the Department of Dermatology of MedUni Vienna and Vienna General Hospital, was awarded a promotion prize at the Oscar Gans prize-giving ceremony on the occasion of the German Society of Dermatology's 49th Conference in Berlin.
Georg Stary was awarded the promotion prize for his scientific work, published under the title "A mucosal vaccine against Chlamydia trachomatis generates two waves of protective memory T cells." (Science 2015;348 aaa8205-1).

Chlamydiae are the commonest sexually transmitted, bacterial pathogens in the world. Around 100 million people every year contract Chlamydia infections, which are one of the main causes of female infertility and ectopic pregnancies and can also lead to blindness – especially in developing countries. An international research team with significant input from Georg Stary discovered an effective method of preventively stimulating the immune response to Chlamydiae by vaccination.

About Georg Stary
Georg Stary studied medicine at MedUni Vienna and gained his postdoctoral qualification in dermatology with his paper on "Cutaneous Dendritic Cells at the Interface of Immunology, Allergy and Infectious Diseases – Potential Targets of Therapeutic Interventions". At the end of his specialist training, a Max Kade scholarship took him to Harvard Medical School for a four-year research placement. Since his return to the Department of Dermatology of MedUni Vienna/Vienna General Hospital in 2014, he has worked as a senior doctor and working group leader at the Division of Immunodermatology and Infectious Skin Diseases. He is a member of several medical societies and has won a number of awards. He was nominated MedUni Vienna "Researcher of the Month" in 2008.
---