All News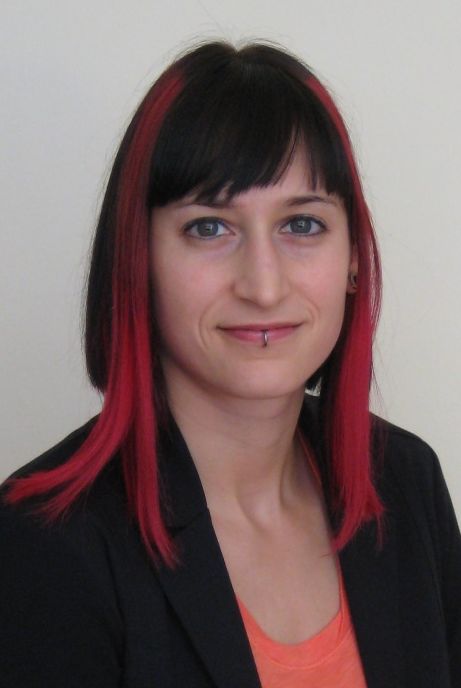 (Vienna, 18 July 2017) Monika Oberhuber, a student on the "Malignant Diseases" PhD course at MedUni Vienna, was awarded first prize at the MaxQuant Summer School run by the Max Planck Institute (MPI) for Biochemistry for her poster presentation of a biomarker study relating to prostate cancer.
The aim of the study is to find new biomarkers for early detection of aggressive, metastasising and hence terminal prostate cancers. The method employed was tandem mass spectrometry (LC-MS/MS). This involved laser microdissection (LMD) of paraffin embedded (Formalin Fixed Paraffin Embedded, FFPE) tumour areas and subsequent mass spectrometric analysis of the proteins in the samples. Initially tumour material from a well-defined transgenic prostate cancer mouse model was used. In a next step, samples from human prostate cancers were analysed. The mouse model comes from Jan Pencik, also working in pathology and co-author of the current study (Pencik et al, 2015, Nat. Commun.).

The protein IGFBP7 (Insulin like Growth Factor Binding Protein 7) was greatly upregulated in mouse model tumours. FFPE tissue material from patient cohorts was then immunohistochemically stained with IGFBP7, which resulted in significantly higher values being identified in metastatic tumours. Analysis of a TCGA (TCGA – The Cancer Genome Atlas) dataset with more than 400 patient data, showed that elevated mRNA values of IGFBP7 correlate with a poorer prognosis and earlier disease recurrence. The researchers therefore intend to conduct further investigations to identify the exact mechanisms of action of IGFBP7 in prostate cancer.

The study, led by Lukas Kenner and Brigitte Hantusch of MedUni Vienna's Department of Pathology, arose out of a collaboration with the Division of Nuclear Medicine (Wolfgang Wadsak, Marcus Hacker), the Center for Biomarker Research in Medicine (CBmed) and the Vienneses corporate partners TissueGnostics GmbH and MSD Austria GmbH.

The MaxQuant Summer School is an annual event run (since 2009) by the Max Planck Institute (MPI) for Biochemistry in Martinsried near Munich. The Institute has made pioneering developments in protein analysis by mass spectrometry (MS). MaxQuant is a software program for analysing mass spectrometry data.

About Monika Oberhuber
Monika Oberhuber studied agricultural sciences (BSc) and phytomedicine (MSc) at the University of Natural Resources and Applied Life Sciences in Vienna. After two years at the AGES (Austrian Agency for Food Safety) at the Institute for Sustainable Plant Production (Division of Plant Health in Fruit, Wine and Special Crops), she started her PhD on the "Malignant Diseases" course at the Department of Pathology of MedUni Vienna (Supervisor: Lukas Kenner) in September 2016.
---