All News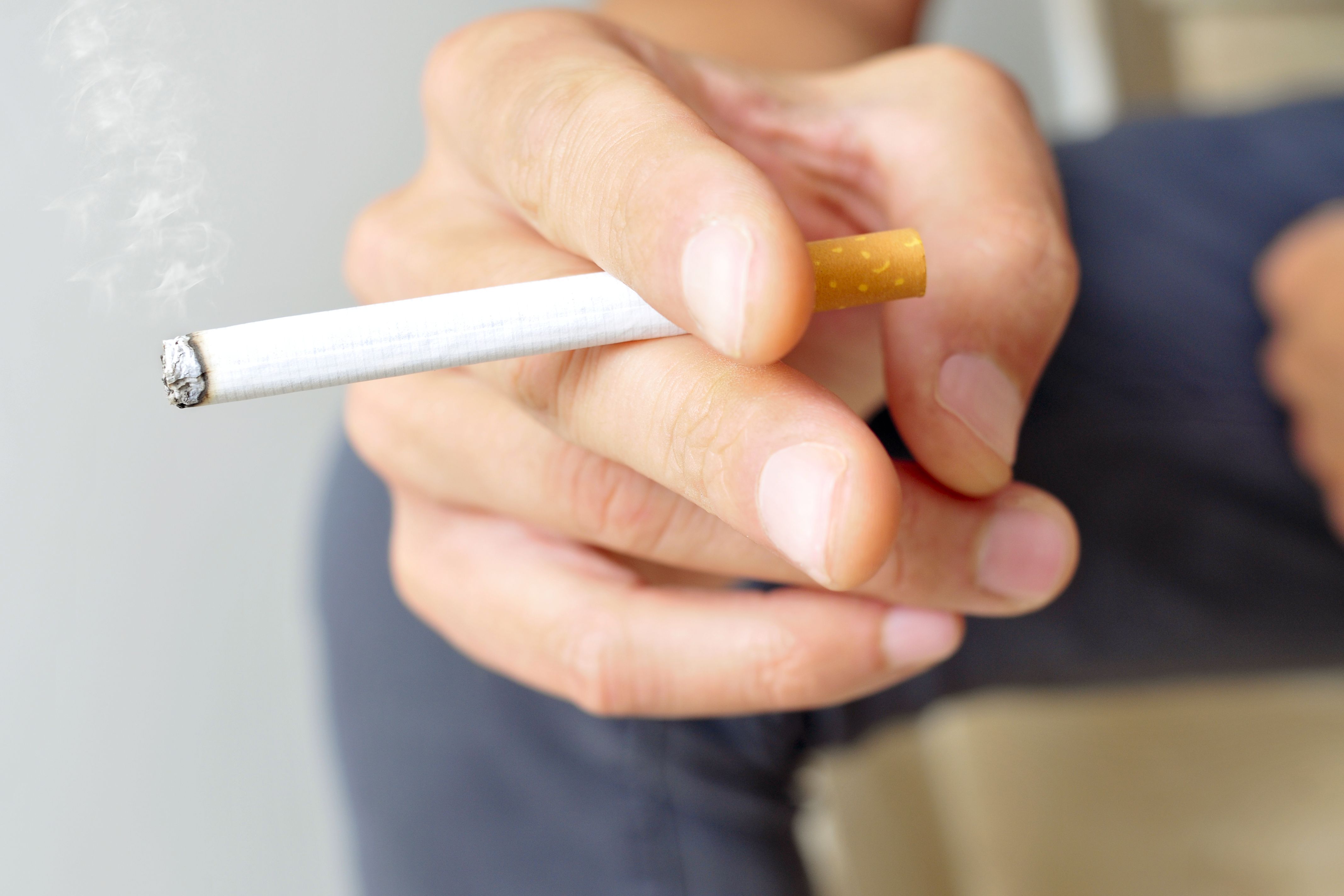 (Vienna, 29 May 2017) It's World No Smoking Day on 31 May. According to WHO, the annual number of smoking-related deaths is set to increase from the current figure of 6 million to 8 million by 2030. However, highly nicotine-dependent smokers find it difficult to quit without intensive therapy. The Division of Social and Preventive Medicine at the Center for Public Health is monitoring the inpatient smoking cessation programme, which has been running successfully for 20 years now: approximately 40% of the highly nicotine-dependent smokers who are admitted manage to stop smoking permanently.
Austria in fourth place in Europe for smoking
According to Eurobarometer 2012, Austria, where 33% of the population smoke, comes fourth out of the 27 European countries, that is five percentage points above the European mean. Furthermore, the average consumption of 18 cigarettes a day is significantly higher than in other EU countries, where the average consumption is 14 cigarettes a day. However, more recent trend analyses indicate that there is a significant drop in the number of men who smoke but a notable increase in the prevalence of smoking among women. In 1972, for example, approximately 39% of the male population smoked and 10% of the female population. By 2014 the percentage of smokers by gender had practically evened out and the current figure is 27% of men and 22% of women.
Many smokers would rather they didn't smoke. According to Eurobarometer, 61% of those currently smoking within the EU have already tried to quit.

However, highly nicotine-dependent smokers find it difficult to quit without intensive therapy. Therefore, exactly 20 years ago, the Division of Social and Preventive Medicine (previously: Institute of Social Medicine) at MedUni Vienna's Center for Public Health started to develop and install inpatient smoking cessation therapy. The social insurance system will pay for smokers to take part in this programme, as will some health insurance companies in Austria. The programme has a good success rate, reports health psychologist Rudolf Schoberberger from Social Medicine/MedUni Vienna: "Approximately 40% of the highly-nicotine-dependent smokers who are admitted are still not smoking one year after their stay. They would probably not have managed to stay off cigarettes without inpatient smoking cessation therapy." Compared with participants who continue to smoke after the programme, these patients have much better health and also report a greater degree of satisfaction with their lifestyle.

Health insurers meet the cost of treatment
Various Austrian health insurers offer their policy-holders the opportunity to participate in inpatient smoking cessation treatment. The Division of Social and Preventive Medicine (Center for Public Health, Medical University of Vienna) has a collaborative agreement with the regional health insurance company for Vienna and Upper Austria for recruitment, supervision and evaluation. Following a medical assessment by the health insurer, potential candidates are referred to the Division of Social and Preventive Medicine for further evaluation. This second recruitment step primarily involves ascertaining the criteria for admission (clear signs of nicotine-dependency, motivation to cooperate, group aptitude), other aspects associated with lifestyle and attitudes to health and illness, as well as a standardised screening instrument (questionnaire). Patients who are found to be suitable then undergo a three-week inpatient smoking cessation programme within approximately three months. A follow-up examination is then carried out six and twelve months after their stay to check those aspects that were determined on recruitment.

Therapeutic process: "Out of the everyday"
In Austria, inpatient smoking cessation therapy takes 20 days and is divided into three sections: the first week is dedicated to identifying individual triggers and reasons underlying the desire to smoke, during which time smoking is still allowed. However, the number of places to smoke is gradually reduced, corresponding supportive measures are introduced and medication is offered (nicotine substitute, bupropion, varenicline). The no-smoking period begins in the second week and is checked by measuring CO levels. Participants now start to learn and implement alternative strategies to smoking. Danger points are identified and appropriate emergency plans are developed. In the last section, during the third week, participants practice various borderline situations using role-play and also in vivo. This type of desensitisation is designed to consolidate non-smoking behaviour and effectively prevents any relapse. "An important aspect is that patients are away from their everyday lives and their social environment for three weeks and, in this unusual setting, are able to experience what it feels like to manage without cigarettes," explains Rudolf Schoberberger. A programme running along very similar lines is offered in the "Josefhof" healthcare facility in Graz and the "Linzerheim" health centre in Bad Schallerbach.

Smoking cessation success rate
An evaluation of people who took part in an inpatient smoking cessation programme between 2003 and 2011 shows that nearly all participants are able to stop smoking in the last two weeks of their inpatient stay, as planned. At the six-month follow-up, 44.8% of patients reported not having smoked since their smoking cessation programme. A further 17.8% have reduced their cigarette consumption: 11.1% have fallen back into their old smoking habits.

At the twelve-month follow-up, 42.6% were non-smokers and 23.3% smokers and the proportion of smokers with reduced cigarette consumption had fallen to 10.7%.

Even for highly nicotine-dependent smokers, the three-week inpatient smoking cessation programme offers a high probability of quitting. This not only results in a noticeable improvement in health but also in increased life satisfaction and makes a significant contribution towards reducing the amount of care required to deal with lifestyle-related health problems.
---