All News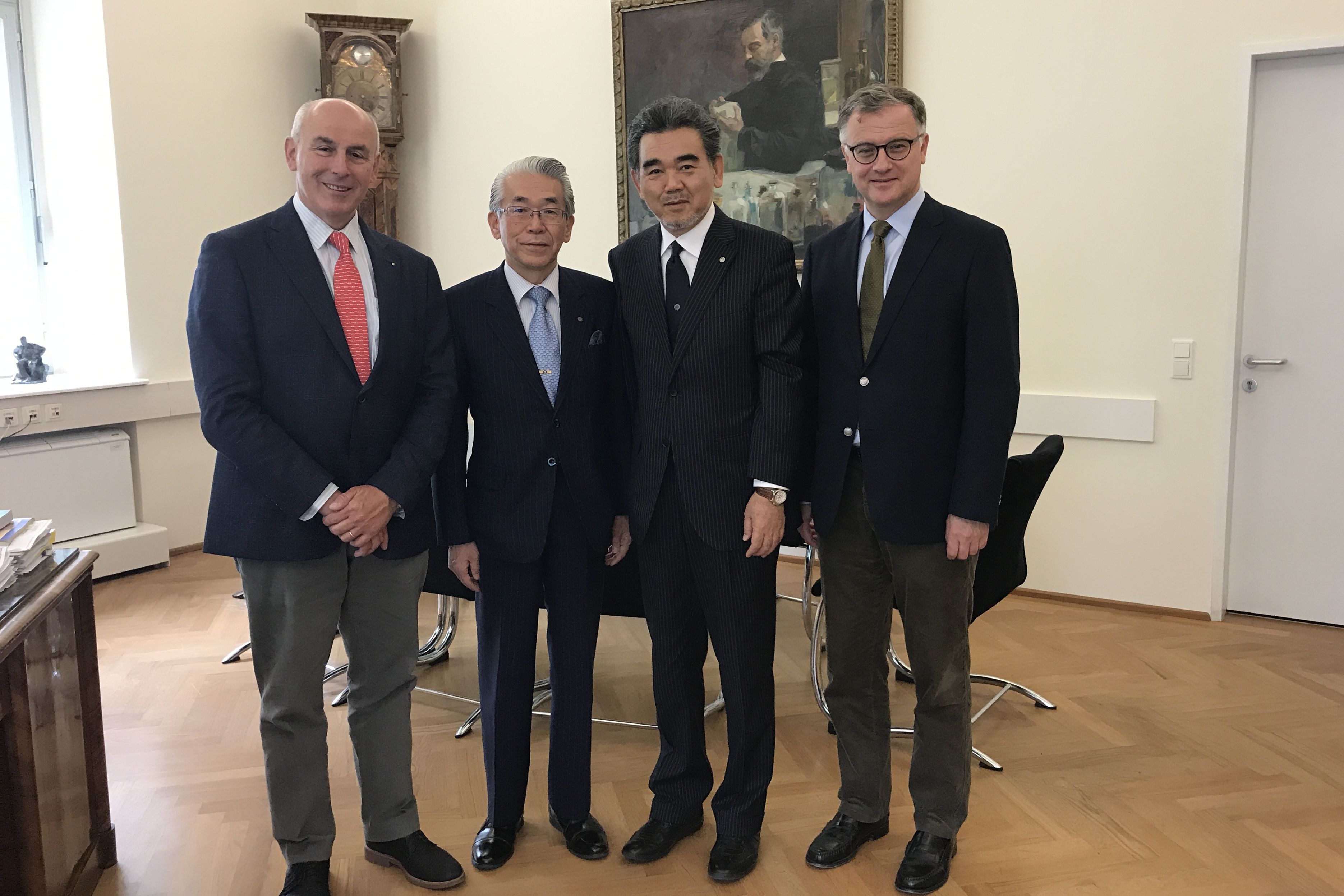 (Vienna, 09 May 2017) MedUni Vienna is strengthening its cooperation with the University of Hiroshima in the form of a cooperation agreement in the areas of education and research. University staff and students are able to work at the other university as part of an exchange arrangement.
Rector Markus Müller believes that cooperation with other universities is a prerequisite for outstanding scientific achievements: "Extending collaborative arrangements and networks enables the global research community to come closer together and facilitates the exchange of different perspectives and innovative solutions."

The University of Hiroshima and the Medical University of Vienna have already been collaborating closely for many years via their respective Departments of Psychiatry. This cooperation is now being widened to include not only neuroimaging but also cardiology and orthopaedics. In addition to the opportunity for students and researchers to participate in exchange programmes, joint research projects will also funded. "We have already carried out several successful projects with our colleagues from the University of Hiroshima," explains Siegfried Kasper, Head of MedUni Vienna's Department of Psychiatry and Psychotherapy, "and so we look forward to a wider collaboration in the form of international academic exchanges."

The rectors of the two universities – Markus Müller and Mitsuo Ochi – signed the cooperation agreement in Vienna on 5 May 2017.
---