All News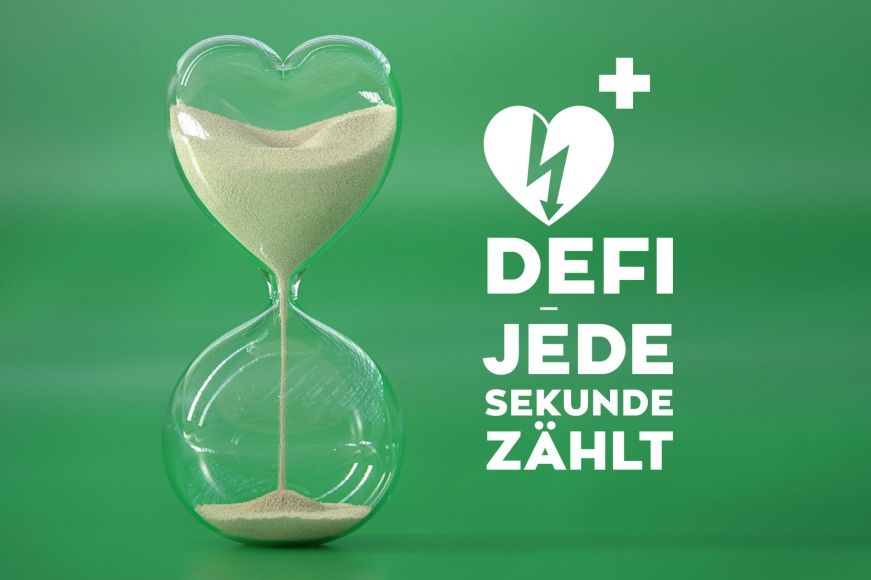 (Vienna, 27 September 2017) In the event of cardiac arrest, every second counts - and therefore, above all, the rapid intervention of laymen and the rapid deployment of a defibrillator. The new, Vienna-wide defibrillator information campaign "Every second counts!" does not only serve to raise awareness. It draws the attention of potential first responders to the location of the nearest defibrillator column of the Gewista by means of additional signage in the public space.
Since rapid first aid is crucial for life or death in the event of cardiac arrest, Vienna will be the first city in the world to be equipped with lay defibrillators - "defis" for short - in public space. Gewista is constructing defibrillator columns at highly frequented locations in Vienna in cooperation with the City of Vienna. In addition, a unique signage system for first responders was created, which indicates the existence of life-saving devices in the immediate vicinity of the defibrillator locations and indicates the "distance" in seconds. These measures are accompanied by a media campaign themed "Every second counts!".

Mario Krammel, emergency physician at the MedUni Vienna and managing director of "Puls", the association for the fight against sudden cardiac death, explains the background: "From a medical point of view, we know that every second can be decisive in terms of the chances of survival in the event of cardiac arrest that occurs outside the hospital. In Vienna, the survival rate in such cases is currently around 20 percent. Up to 70 percent of those affected could survive, if a first-aider intervened quickly before the rescue service arrives. In an emergency, therefore, the following rule applies: shouting - pressing - shocking. So dial the emergency number 144, perform cardiac massage and then use the defibrillator. You can't do anything wrong. Only doing nothing at all is wrong!"

Harry Kopietz, president of the "Puls" Association, is pleased with the success of the efforts made so far: "It can affect anyone, anytime and anywhere. Our projects and campaigns have already contributed to saving hundreds of lives in Vienna within the last three years. I am sure that the measures presented today will promote this culture of intervention and help, so that many more people will survive a sudden cardiac arrest."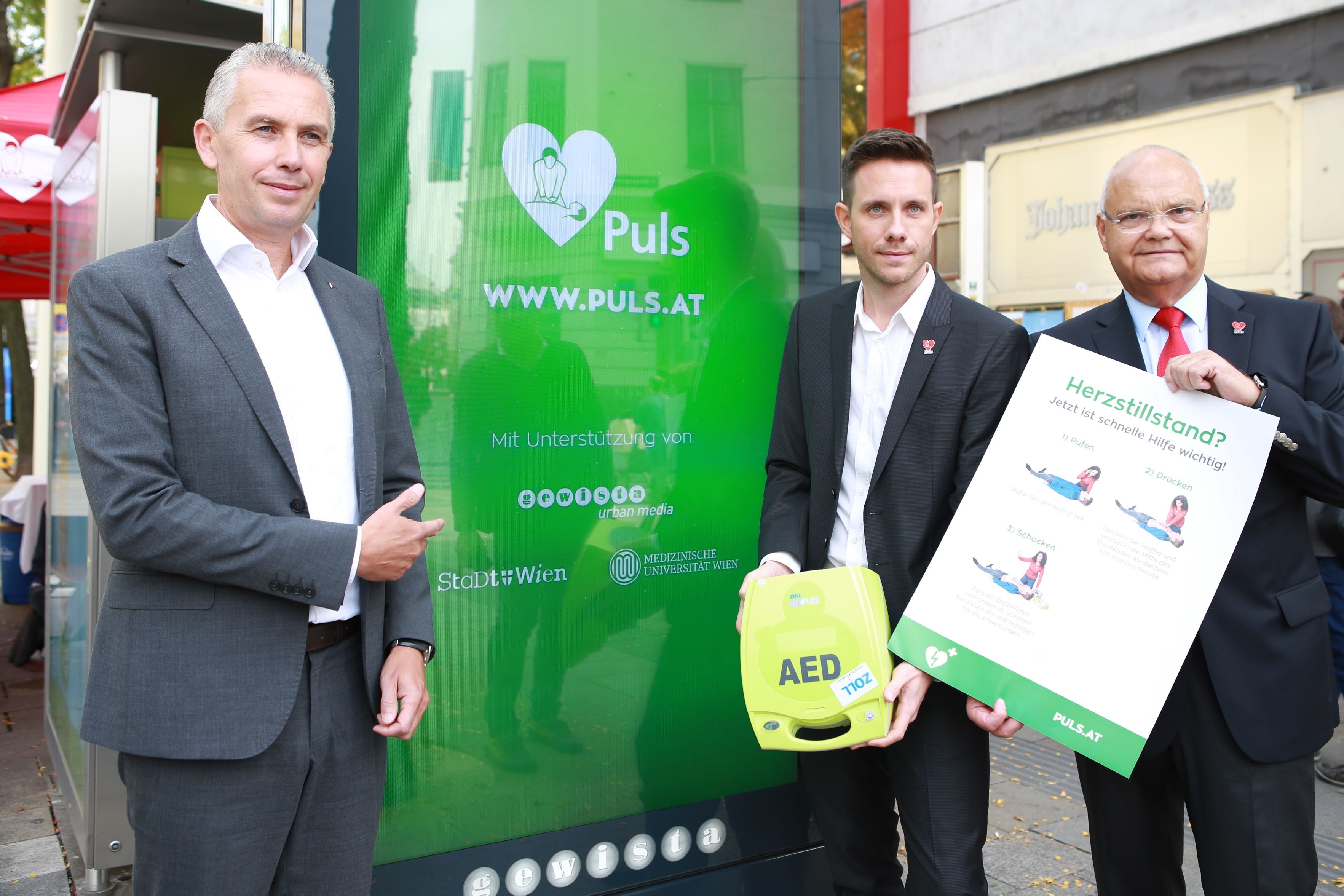 In addition to the life-saving defibrillator, the Defi columns are also equipped with a touchscreen - the City Info Terminal – which offers, along with a city map and service information on the city, simple instructions for first aid to call up. There are currently 11 of these Defi columns available in Vienna. It is planned to successively install another 50 to 70 public defibrillators in Vienna.

Currently, 11 Gewista defibrillator columns are available in downtown Vienna:

1010 Vienna, Am Hof 3,
1010 Vienna, Fleischmarkt
1010 Vienna, Reitschulgasse 1
1010 Vienna, Schottengasse 4
1010 Vienna, Universitätsring 1
1010 Vienna, Wollzeile 39
1030 Vienna, Landstraßer Hauptstrasse 27
1040 Vienna, Karlsplatz 14
1060 Vienna, Mariahilfer Strasse 2/MQ
1060 Vienna, Mariahilfer Strasse 119
1070 Vienna, Mariahilfer Strasse 71A
---