All News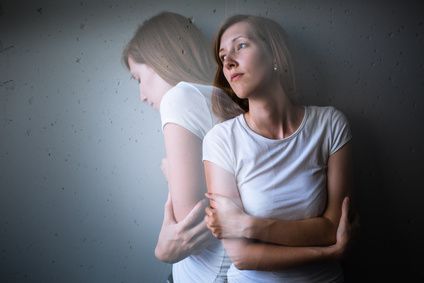 (Vienna, 29 Sep. 2017) As part of the campaign "16 Days Against Violence Towards Women and Girls" in November, a series of lectures is organised again by MedUni Vienna, the Association of Autonomous Austrian Women's Shelters (AÖF) and the Austrian Ombudsman Board. This year's title is "One in Five: Step by Step - Ways out of Violence".
"Most violent felonies occur in living rooms and children's rooms, "said Gertrude Brinek at an information event, explaining the urgency and topicality of the issue of domestic violence or violence against women and girls. With this lecture series, the Austrian Ombudsman Board wants to fulfil its responsibility as an organisation for the protection of human rights and to make a contribution to raising awareness: "The topic must leave the zone of the moderately respected." The spiral of violence is turning, and one in five women in Austria is affected by violence in the private or public sphere, said Brinek.

Every year, an estimated 300,000 women in Austria are exposed to physical or sexual violence, according to Andrea Berzlanovich from the Medical University of Vienna. Physicians and health care professionals must be able to know and/or determine that injuries are caused by domestic violence, and be able to detect them. "This requires targeted training," said Berzlanovich.

Women affected by violence are often ashamed of what was done to them, stated Maria Rösslhumer of the AÖF, who generally gave Austria a good report on the fight against violence. Much has been done, especially with regard to victim protection. Nevertheless, there are still numerous gaps. Her most serious concern: "There is still more protection for perpetrators than protection for victims. Two women are murdered each month in Austria by perpetrators from the family. This should not be possible in a small country like Austria. The state must invest more in the protection of women and children."

The main topic of the lecture series, which will be held this year from 27 November to 13 December at the Department of Forensic Medicine in Vienna-Alsergrund, is primarily the protection of victims, but also the work with perpetrators. The seven lectures with a total of 23 lecturers are intended to encourage students from different fields of study to deal more intensively with the topic of violence and the resulting problems for those affected, both with respect to their future professional practice and in the scientific context, Berzlanovich said. At the same time, the publication "One in five. Violence protection for women in all circumstances" will be presented. The kick-off event will take place on 23 November at the office of the Austrian Ombudsman Board in Vienna.
---