All News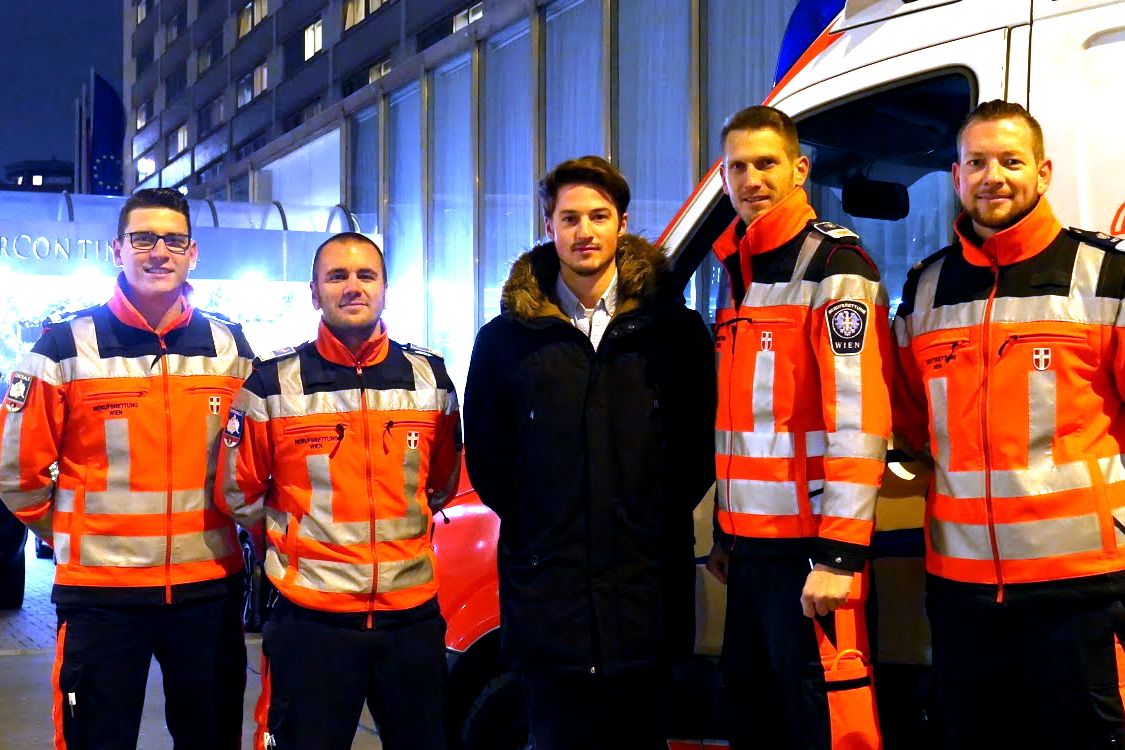 (Vienna, 03/12/2018) On Thursday evening around 7.30 pm, a Viennese resident (69) collapsed with a heart attack outside the Intercontinental Hotel in Johannesgasse. Three budding doctors - who had just left the MedUni graduation party at the Konzerthaus - witnessed the incident, immediately commenced lifesaving heart massage and fetched a defibrillator from the hotel.
Just three minutes after the heart attack, an ambulance that had been on its way to hospital with a patient with minor injuries, arrived to provide professional emergency assistance. The first emergency team took over resuscitation, and was then supported by three further teams. Together they were able to stabilise the patient, and 19 minutes after the heart attack and immediate start of resuscitation the gentleman was responsive once more. He is now recovering in intensive care in hospital.

"During my course I've worked with many patients, but I have always asked myself: When will I have to act unprepared and resuscitate someone", recounts Gregor Längle (25), one of the three first-aiders. He met with some of the emergency service workers at the site of the incident, the day after the event. "Teamwork made it much easier, it was great cooperation", says the future doctor. "The patient was lucky that qualified first-aiders reacted so quickly. It massively increased his chances of survival" explains Philipp G., Field Supervisor of the emergency services in Vienna.

Information on cardiac arrest
The probability of survival of lifeless patients drops by around ten percent per minute. Rapid assistance from first-aiders, who place an emergency call immediately and therefore alert the emergency services, is therefore vital for survival. If the first-aiders are not sure exactly how to perform heart massage, they will receive clear instructions from the call handler of the emergency services in Vienna.


---