All News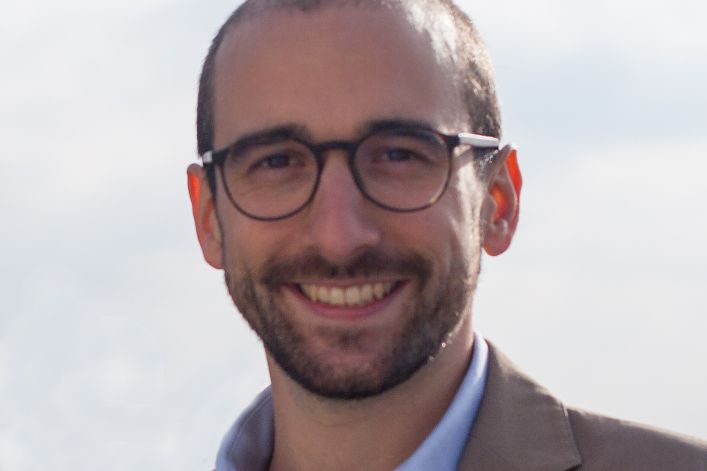 (Vienna, 06-12-2018) Marco Augustin from the Center for Medical Physics and Biomedical Engineering at MedUni Vienna received the "Award of Excellence 2018" from the Ministry of Science for his dissertation.
Since 2008, the Ministry of Science's Award of Excellence has been presented to the 40 best graduates of doctoral studies at the scientific and artistic universities of the previous academic year. The proposals come from the universities. The second MedUni Vienna awardee is Mira Kronschläger.
The State Prize was awarded to Marco Augustin for his dissertation "Multi-Functional Optical Coherence Tomography for Preclinical Retinal Imaging" from 2017, supervised by Bernhard Baumann.
About the work
Optical coherence tomography (OCT) is an established imaging technique in ophthalmology. OCT enables the representation of eye tissue in the thousandth of a millimetre range and is an important instrument for the diagnosis and therapy planning of various eye diseases, such as age-related macular degeneration (AMD).
Preclinical research is an important part of ophthalmology. In this dissertation, a novel OCT system was used for the particularly high-resolution imaging of the small animal eye and additional contrast channels were added.
The multifunctional system was subsequently used to analyse tissue changes such as pathological vessel formation. In two long-term studies carried out on an AMD mouse model, the lesions in the same eye were repeatedly examined and "stained" in vivo. The multi-parametric data were evaluated using specially developed image analysis tools and enabled detailed characterisation of the mouse model. In a third study, a method was developed to detect minimal deformities in the eye tissue caused by pulsatile blood flow. In a rat model of increased intraocular pressure, which is an important parameter in the clinical picture of glaucoma, its effect on blood circulation and pulsatility of the eye was investigated.
The methods developed in this dissertation extend the possibilities of OCT by additional image contrast. Here they were demonstrated for preclinical questions that allow previously impossible insights into the development of eye diseases and can provide the basis for new diagnostic procedures in the eye clinic.
About the person
Marco Augustin studied Medical Informatics at the Vienna University of Technology and then completed the PhD program Medical Physics at the Center for Medical Physics and Biomedical Engineering at MedUni Vienna, where he has since been working, teaching and researching as a university assistant.
His research focuses on imaging in biomedical applications using computer-aided signal and image evaluation, such as optical coherence tomography. In the course of his studies he was already able to win numerous awards and scholarships.

Service:

Augustin, M., Fialová, S., Himmel, T., Glösmann, M., Lengheimer, T., Harper, D.J., Plasenzotti, R., Pircher, M., Hitzenberger, C.K., Baumann B., Multi-Functional OCT Enables Longitudinal Study of Retinal Changes in a VLDLR Knockout Mouse Model, PLOS One, 11(10): e0164419 (2016). dx.doi.org/10.1371/journal.pone.0164419
Augustin, M., Wechdorn, M., Pfeiffenberger, U., Himmel, T., Fialová, S., Werkmeister, R.M., Hitzenberger, C.K., Glösmann, M., Baumann, B.,In-Vivo Characterization of Spontaneous Retinal Neovascularization in the Mouse Eye by Multi-Functional Optical Coherence Tomography, Investigative Ophthalmology & Visual Science 59(5):2054-2068, (2018). dx.doi.org/10.1167/iovs.17-23208
Augustin, M., Fialová, s., Fischak, C., Schmetterer, L., Hitzenberger, C.K., and Baumann, B., Ocular fundus pulsations within the posterior rat eye: Chorioscleral motion and response to elevated intraocular pressure, Scientific Reports, 7:8780 (2017) dx.doi.org/10.1038/s41598-017-09310-1

---