All News

(Vienna, 05 December 2018) This year's MedUni Vienna Veronika Fialka-Moser Diversity Prizes were awarded to Theresa Baek and the Network of Female Scientists-Medicine.
The Medical University of Vienna awards the Veronika Fialka-Moser Diversity Prize to consciously encourage the discussion about diversity at the university. This is intended to recognise contributions in this area and to highlight the issue of diversity.
This year's prizes were awarded in recognition of outstanding contributions in the categories Dissertations and Commitment. Prize money of 2,000 euros is awarded in each category. Both MedUni Vienna employees, students and graduates are able to submit papers.
Dissertation category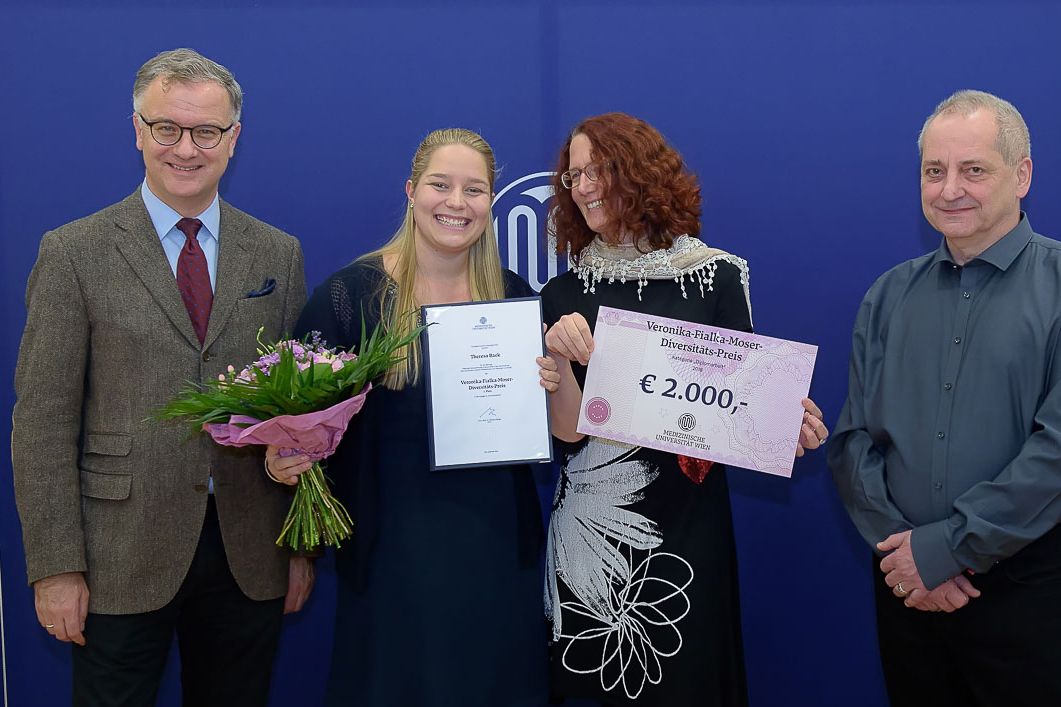 Theresa Baek – 1st Place

Gender-specific differences in mortality after STEMI in hemodynamically stable Patients repositorium.meduniwien.ac.at/obvumwhs/content/titleinfo/2617497
Ulrich Schneeweiß (author), Alexandra Kautzky-Willer (principal supervisor), Jürgen Harreiter (co-supervisor) – 2nd Place
Gender-specific aspects in the development of post-stroke depression and its impact upon rehabilitation
Philipp Truck – 3rd Place
"Gender-Typing of Others" and "Gender-Typing of Self" in children from three different age-groups with simultaneous consideration of other cognitive development parameters
Commitment category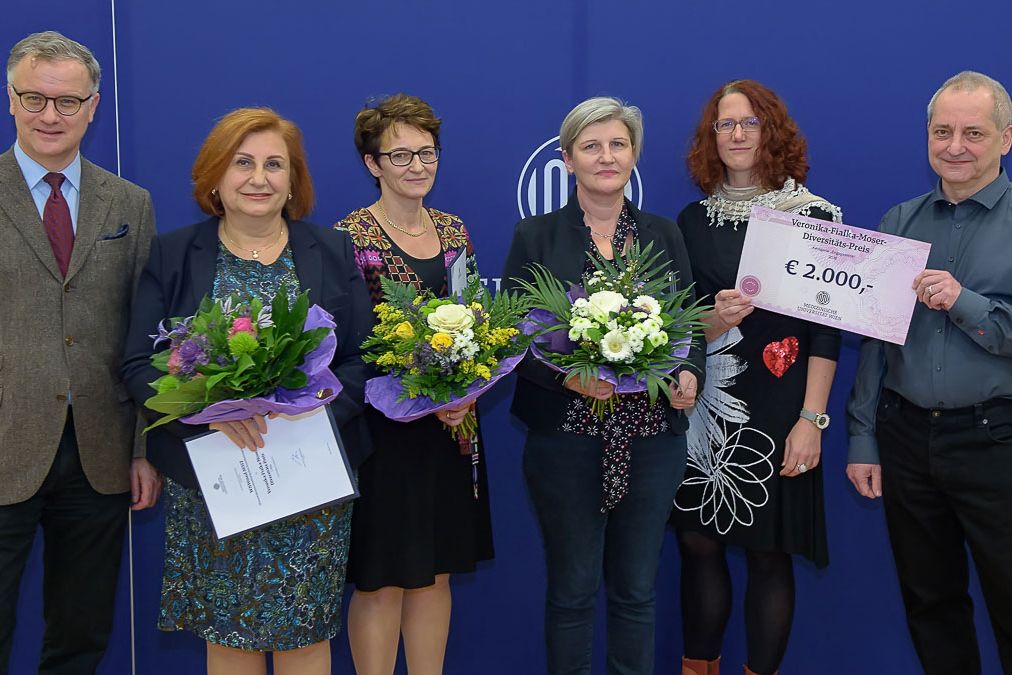 WNWmed-NOST (Network of Female Scientists-Medicine) – 1st Place
for the contribution "Nostrification Human and Dental Medicine"

Richard Crevenna – 2nd Place
for the contribution "Diversity affects everyone – inclusion must be part of daily life and must constantly evolve"

Brigitte Eisenwort, Anna Felnhofer, Claudia Klier – 3rd Place
for the contribution "Clinic for language development disorders in multilingual patients"
---