All News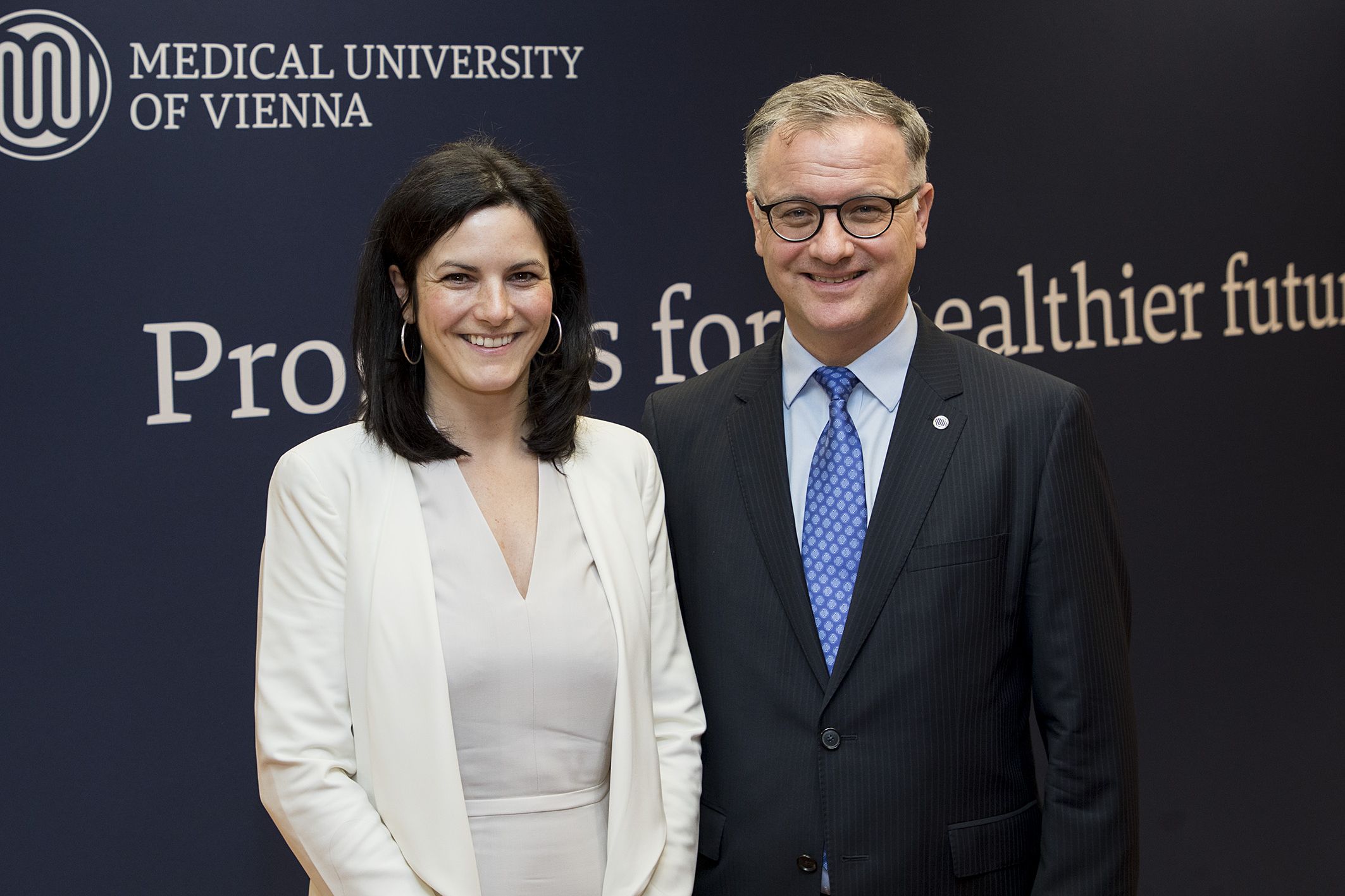 (Vienna, 7 February 2018) Austria Center Vienna and the Medical University of Vienna share a common goal: to bring as many international conferences as possible to Vienna. Austria's largest conference centre and its largest medical teaching establishment want to work together even more closely in the future to achieve this goal.
[Translate to English:] "Die österreichischen Professoren und Wissenschafter gehören zu den wichtigsten Ambassadoren, wenn es um das internationale Standing von Wien als Kongressstandort geht. Wir unterstützen daher tatkräftig die Fakultäten bei der Bewerbung. Von einem internationalen Kongress hier in Wien profitieren nämlich viele - neben dem wirtschaftlichen Gewinn für die Stadt wird auch der gesamte Wissenschaftsstandort gestärkt", erklärt Susanne Baumann-Söllner, Vorständin des Austria Center Vienna.

Zusammenarbeit stärkt Wissenschaftsstandort
Das Austria Center Vienna und die Medizinische Universität Wien haben bereits im Rahmen zahlreicher medizinischer Kongresse zusammengearbeitet – diese Kooperation soll zukünftig noch weiter vertieft werden, wie Markus Müller, Rektor der Medizinischen Universität Wien, erklärt: "Kongresse tragen entscheidend zur internationalen Reputation und Positionierung universitärer Einrichtungen bei und sind bedeutende Meilensteine in der Laufbahn der federführenden Professorinnen und Professoren. Daher freue mich, wenn durch diese gemeinsame Initiative viele weitere große Wiener Fachkongresse auf den Weg gebracht werden und internationale Top-Expertinnen und -Experten nach Wien kommen."

Erfolgreiches Ambassadoren-Programm
Seit 2016 spricht das Austria Center Vienna im Rahmen seines Ambassadoren-Programms österreichische Top-WissenschafterInnen an, die im Rahmen ihrer Tätigkeit in internationalen wissenschaftlichen Verbänden Einfluss auf eine Destinationsentscheidung für zukünftige Kongresse haben. Ihnen wird Unterstützung bei der Bewerbung und exklusive Netzwerkmöglichkeiten rund um die Kongressorganisation geboten. Darüber hinaus besteht die Möglichkeit, als vermittelndes Institut einen Drittmittel-Forschungsbeitrag in Höhe von zehn Prozent der Raummiete zu erhalten.
2018 wird Kongressjahr der Rekorde
Im heurigen Jahr erwartet das Austria Center Vienna eine Rekordauslastung. Neben der Beherbergung des österreichischen EU-Ratsvorsitzes finden 18 Kongresse statt. Darunter fallen acht internationale medizinische Großveranstaltungen mit zusammen rund 40.000 Teilnehmern. Bei der Akquisition von internationalen Großkongressen trägt das Vienna Convention Bureau unter der Leitung von Christian Mutschlechner bei. Im Frühjahr werden die Umbaupläne für das mittlerweile 30 Jahre alte Gebäude präsentiert. Dieses wird Veranstaltern komplett neue Nutzungsmöglichkeiten eröffnen und gleichzeitig auch den Raum rund um das Haus für die Öffentlichkeit attraktivieren.
---