All News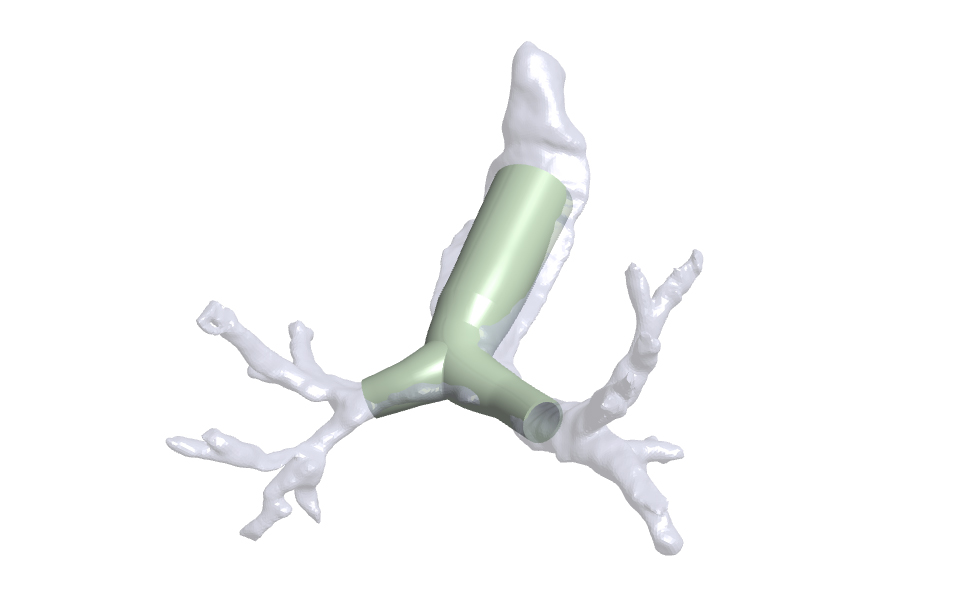 (Vienna, 14 February 2018) The first tracheal stent made using 3D printing has been implanted at the Division of Thoracic Surgery of the Medical University of Vienna/Vienna General Hospital.
The first procedure of its kind was used to treat two patients suffering from tracheobronchomalacia, in which the trachea widens and becomes unstable. All previous attempts at surgery or treatment with conventional stents have only been successful in the short term. These new, customised stents have now led to a significant improvement in the breathing problems of both patients.
"3D printing has established itself in many sectors as an excellent technology for small-scale production. Together with our collaborative partners, we hope that we will also be able to help patients with complex respiratory diseases in future," say Thomas Schweiger and Konrad Hoetzenecker of the Division of Thoracic Surgery at the Medical University of Vienna.

Individually adapted for optimum results
Walter Klepetko, Head of the Division of Thoracic Surgery at the Medical University of Vienna explains the gain in quality: "Using conventional stents, the results we achieved were good at best. 3D printing allows us to offer each patient the optimum solution for them as individuals."

At the moment, 3D-printed, customised stents are only used for isolated patients with unusual anatomy. By optimising the manufacturing process from design of the stent through to implantation, this technology could be used for a much wider patient population in future.

The stents were produced as part of international collaboration with Custom Orthopaedics, a spin-off of Cleveland Clinic (Cleveland, Ohio, USA) and the firm Novatech (France).

International meeting at MedUni Vienna on 16 and 17 March 2018
The Medical University of Vienna's laryngotracheal programme was set up in 2012 as a joint project between the Division of Thoracic Surgery (Head: Walter Klepetko) and the Division of Phoniatrics/Speech Therapy (Head: Doris-Maria Denk-Linnert). The aim of the programme is to treat patients with diseases of the central airways to produce the best possible functional outcome.

Since then, the Medical University of Vienna has positioned itself as an international centre of excellence in the treatment of these conditions. The third international symposium on the subject of laryngotracheal surgery will take place at the Medical University of Vienna in March 2018.
You can register at: https://www.meduniwien.ac.at/hp/laryngotrachealvienna/
---