All News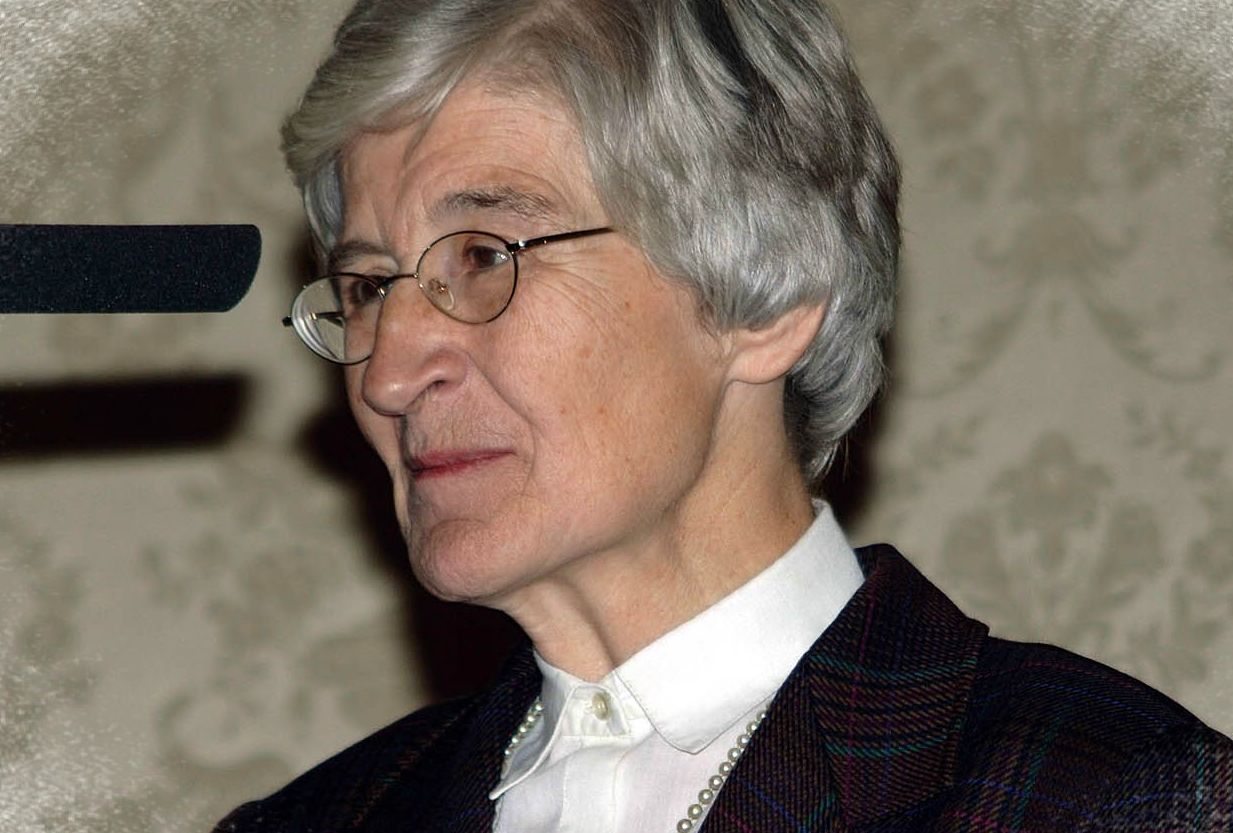 Univ. Prof. Dr. Astrid Kafka-Lützow, pioneer of retinal research, mother of the medical curriculum and honorary senator of the Medical University of Vienna (1937-2018).

Astrid Kafka-Lützow was passionate about the affect of the nervous system, particularly the visual system, upon the functional systems of the human body. She therefore not only studied medicine but dedicated her whole life to physiology. Her commitment to this subject not only brought her the admiration of her students, who elected her "Teacher of the Year" in 2000, and the esteem of her professional colleagues, who elected her President of the Austrian Physiological Society on several occasions, but also the reverence of the Medical University of Vienna, which appointed her as its honorary senator.

Born in Dresden in 1937, Astrid Kafka moved to the Ruhr Valley and then on to Vienna, where she began her research into the physiology of blood clotting and lipid metabolism at Wilhelm Auerswald's laboratory while still studying. After graduating, Astrid Kafka worked as a junior doctor at the Institute of General and Comparative Physiology under the supervision of Prof. Hans Bornschein and dedicated herself to the function of the retina. She completed several international placements at the Carl Ludwig Institute of Physiology at Leipzig University, the Institute of Ophthalmology at University College London and the National Eye Institute of NIH in Bethesda, Maryland, where she developed and refined the physiological model of the isolated retina, which led to highly acclaimed publications in Nature and Science inter alia.

Following her postdoctoral qualification in physiology on the subject of functional studies of the retina, she spent a clinical year at the Wilhelminen Hospital and then went on to establish the research topic of occupational and environmental physiology. This focused on the natural science foundations for evaluating workplace conditions, particularly in terms of optimum lighting conditions. This became increasingly important as working on computer screens became more widespread. Astrid Kafka's main concern was always to ensure the most person-friendly design of workstations in the computer world and so she became an honorary member of the Austrian Society for Occupational Medicine, as well as Chairman of the scientific advisory board.

In 1981 she was appointed University Professor of Physiology, making her the second woman to be a full professor at the Medical Faculty of the University of Vienna, after Erna Lesky (Professor of the History of Medicine). In her role as Chairman of the Institute of General and Comparative Physiology, she always strove to advance physiological teaching and, together with her colleagues and students, she established some innovative concepts. In recognition of her extensive experience and her total commitment to teaching, Astrid Kafka was appointed academic dean of the Medical Faculty of the University of Vienna from 1999 to 2002, thereby playing a significant role in the development and introduction of the current medical curriculum at our university.

Even after her retirement in 2005, Astrid Kafka acceded to the students' wishes and spent a further 10 years actively involved in the teaching of physiology. She was always a shining example to us all, both in her dedication to medical research in the service of humanity and in her commitment to teaching – and this is how we will always remember her. With her passing, the Medical University not only loses a great physiologist and admired teacher but also a wonderful human being, who brought infinite enrichment to university life.

Peter Ahnelt and Stefan Böhm,
Division of Neurophysiology and Neuropharmacology at the Center for Physiology and Pharmacology


---