All News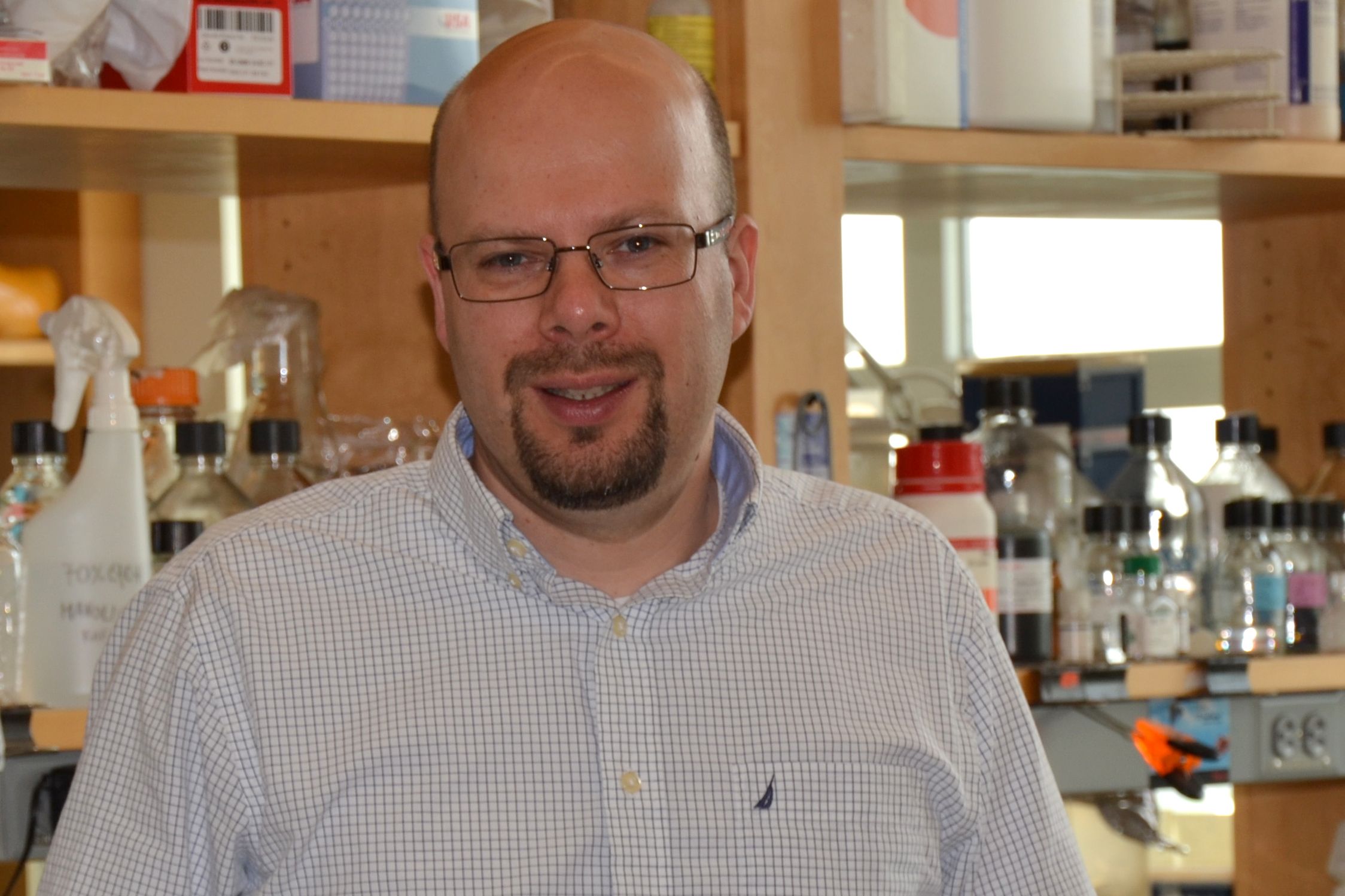 (Vienna, 05 July 2018) Immunologist Dietmar Herndler-Brandstetter from MedUni Vienna's Institute of Cancer Research has been awarded a "Fellinger Cancer Research 2018" research grant for a project in which he will investigate to what extent an immunotherapy directed at scavenger cells could be a successful option for treating treatment-resistant breast cancers. Using the very latest screening techniques and in vivo models, the project aims to identify and evaluate new diagnostic and prognostic biomarkers, as well as new therapeutic concepts.
Although it has long been known that the immune system plays a key role in the development of tumours (tumourigenesis), cancer immunotherapy has only recently been recognised as a highly promising treatment option. However, immunotherapy has only been observed to bring about complete and long-lasting recovery in a fraction of cancer patients. The development of treatment-resistant tumour cells and metastases therefore continues to represent an enormous clinical challenge.

Improving immunotherapy treatments
Herndler-Brandstetter, who is also a member of the Comprehensive Cancer Center (CCC) of MedUni Vienna and Vienna General Hospital, says: "A key factor that limits the success of treatments is that the current immunotherapies only target some of the immune cells in the tumour, e.g. T lymphocytes. However, tumours frequently contain so-called scavenger cells, e.g. macrophages and granulocytes, which the tumour reprograms to promote tumour growth and develop resistance to chemotherapy and immunotherapy, as well as to promote metastasis. In a previous work, we were able to show that a checkpoint inhibitor that specifically targets scavenger cells inhibits tumour growth. In collaboration with scientists and doctors at MedUni Vienna, Vienna General Hospital and the Research Centre for Molecular Medicine (CeMM), we now want to find out whether a scavenger cell-associated immunotherapy could be used to treat treatment-resistant breast cancers.
Link to the study: https://www.ncbi.nlm.nih.gov/pubmed/?term=29158380

About Fellinger Cancer Research
Fellinger Cancer Research funds basic research projects aimed at discovering more about the molecular processes of malignant transformation and signal transduction, which might subsequently help to develop new therapeutic approaches (translational research). It also sponsors clinical cancer research projects, where the primary focus is on optimising quality of care for cancer patients, and projects to determine patient needs and improve their quality of life.
Fellinger Krebsforschung (Cancer Research) is a charitable organisation funded by Karl and Barbara Fellinger. Its President is oncologist Heinz Ludwig.

About Dietmar Herndler-Brandstetter
Dietmar Herndler-Brandstetter studied pharmacy at the University of Innsbruck and completed a PhD at the Medical University of Innsbruck. As a FLARE fellow, he worked at the Austrian Academy of Sciences' Institute of Biomedical Aging Research and at the University of Birmingham (UK). As an Erwin Schrödinger postdoctoral fellow, he worked as a researcher in Richard A. Flavell's laboratory at Yale University (USA). In December 2017 he took up a post as group leader (translational tumour immunology) at MedUni Vienna's Institute of Cancer Research. His particular areas of scientific interest are translational cancer research, the role of the immune system in tumourigenesis and metastasis and improving immunotherapies to provide more effective treatment for treatment-resistant tumours and metastases. Dietmar Herndler-Brandstetter has authored and co-authored 38 scientific publications and holds the Karl Landsteiner Prize.
---