All News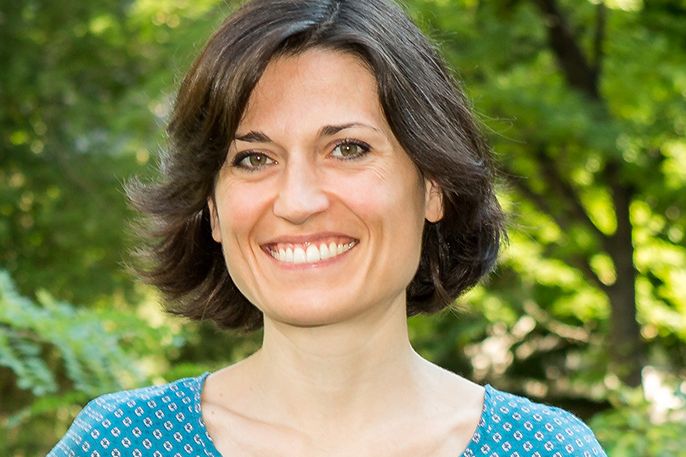 (Vienna, 25 June 2018) Molecular biologist Paola Martinelli from MedUni Vienna's Institute of Cancer Research has received a research grant from Fellinger Cancer Research to finance a research project. This project investigates to what extent the transcription factor GATA6 governs epigenetic reprogramming, controls metastasis in pancreatic cancer and whether reactivation of GATA6 can inhibit or even halt the process.
Metastasis is of great clinical significance in pancreatic cancer, since it vastly reduces the chances of treatment being successful. Up to 90% of all patients with pancreatic cancer have metastases and, despite significant improvements in survival rates over the last 40 years, the chances of recovery are still very slight.

Impact on cell development
Paola Martinelli, who, amongst other things is a coordinator of the Pancreatic Cancer Unit (CCC-PCU) of the Comprehensive Cancer Center (CCC) of MedUni Vienna and Vienna General Hospital, has specialised in researching metastasis in pancreatic cancer. In the project recognised by the Fellinger research grant, she will study so-called epigenetic reprogramming. This is one of the processes cancer cells use to evade the body's regulation mechanisms. It also gives them the ability to migrate into healthy tissue to form metastases. Martinelli is focusing in particular on the role of the transcription factor GATA6. Transcription factors govern the copying and replication of genetic information from the DNA into RNA, thereby influencing cell development.

Preventing metastasis
Says Martinelli: "In earlier studies we were able to show that GATA6 inhibits metastasis in pancreatic cancer. Moreover, we discovered that GATA6 is muted in cancer cells. We now want to know whether the absence of GATA6 triggers epigenetic reprogramming. If it does, we will check to see if it might be possible to inhibit the process using so-called epigenetic drugs, by reactivating GATA6 or bringing to bear a similar molecule that has the same capabilities."

About Fellinger Cancer Research
Fellinger Cancer Research funds basic research projects aimed at discovering more about the molecular processes of malignant transformation and signal transduction, which might subsequently be helpful in developing new therapeutic approaches (translational research). It also sponsors clinical cancer research projects. Here the primary focus is on optimising the quality of care of cancer patients and projects to determine patient's needs and improve their quality of life.
Fellinger Krebsforschung (Cancer Research) is a charitable organisation funded by Karl and Barbara Fellinger. Its President is oncologist Heinz Ludwig.

About Paola Martinelli
Paola Martinelli studied molecular biology and genetics at the University of Pavia in Italy, where she also did her master's degree. The next step in her career was to complete a PhD in Life Science in 2007 at the European Institute of Oncology in Milan, where she then worked for a further year as a postdoctoral student. In 2008, she went to work as a research assistant at the Spanish National Cancer Research Center in Madrid (CNIO), leaving there in November 2014 to take up a post as Junior Group Leader at MedUni Vienna's Institute of Cancer Research.
Her scientific interest lies in the molecular mechanisms that drive tumour growth and metastasis, with particular emphasis on pancreatic cancer. Her priority is to identify the main drivers of this process and to describe their molecular function. The overall goal is to provide clinicians with new instruments so that they can provide targeted and effective treatment to patients with metastatic tumours.
Martinelli has authored or co-authored 16 scientific publications and won numerous prizes. Furthermore, she has already obtained several grants and is one of the coordinators of the Pancreatic Cancer Unit (CCC-PCU) of the Comprehensive Cancer Center (CCC) of MedUni Vienna and Vienna General Hospital.


---