All News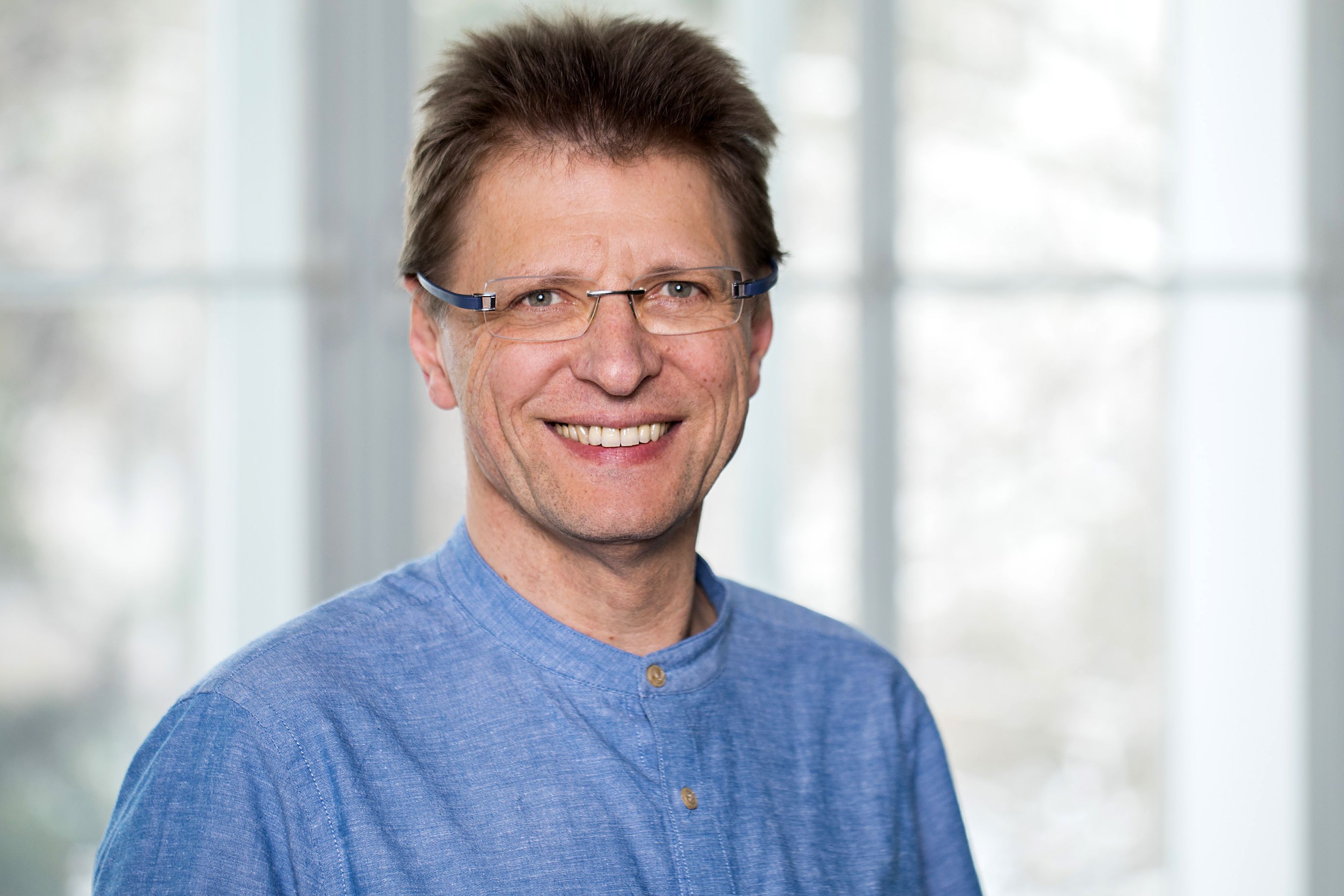 (Vienna, 15 March 2018) A review by cancer researcher Thomas Grunt from MedUni Vienna is the cover story in the renowned CellPress journal "Trends in Endocrinology and Metabolism", a leading medium for endocrinology and metabolism. Disrupted signal transduction, epigenetics and cell metabolism are factors in the development of cancer. These three cellular regulatory systems have been well researched for many years but never systematically correlated. In his latest review, Thomas Grunt describes for the first time how they interact during the development of cancer and how this knowledge can be used in future combination treatments.
Signal transduction, metabolism and cell epigenetics are regulatory systems that interact with each other. They form robust and yet flexible cybernetic networks, which can promote malignant growth (development of cancer) and can trigger treatment resistance.

In his review, Thomas Grunt, Department of Medicine I and coordinator of the Cell Signaling and Metabolism cluster of the Comprehensive Cancer Center (CCC), MedUni Vienna/Vienna General Hospital, discusses new findings that explain the multiple molecular interrelationships between cancer-related signal transduction, cell metabolism and epigenetics. In the review, which discusses the results of 100 recent research papers, Grunt shows how the basic cellular regulatory mechanisms interact during the development and progression of cancer and form a comprehensive regulatory system.
This new approach could help to prevent the development of malignant diseases, as well as improving treatment for them.

About "Trends in Endocrinology and Metabolism"
"Trends in Endocrinology and Metabolism" (TEM) is one of the leading journals in the field of endocrinology and metabolism. The published research results document the latest developments in this field and stem from basic research, as well as translational and clinical research. TEM is published monthly and is regarded as an important source of information by specialists in the field.

About Thomas Grunt
Thomas Grunt studied cell biology at the University of Salzburg and, since 1987, has worked as a cancer researcher at MedUni Vienna. After an international scholarship at Vincent T. Lombardi Cancer Research Center at Georgetown University (Washington DC) in 1992, he took over as head of the Laboratory for Cell Growth and Differentiation at the Division of Oncology within MedUni Vienna's Department of Medicine I in 1994. In 1997 he gained his postdoctoral qualification in the field of experimental oncology and cell biology.

In 2001, Thomas Grunt was visiting professor at the University of British Columbia (Vancouver, Canada) and, on his return, took over as head of the Signaling Networks Programme at MedUni Vienna. His key areas of research are breast cancer, ovarian cancer, growth factors, cancer cell metabolism, endocrinology, neoplastic stem cells and targeted therapies. His working group focuses on understanding the molecular interactions in complex growth regulation networks of cancer cells, in order to develop new approaches for treating cancer. Between 2007 and 2015, Thomas Grunt was administrative head of the Ludwig Boltzmann Cluster Oncology (LBC Onc) and has been vice-director of the LBC Onc since 2016. Since 2010, he has been coordinator of the Cell Signaling and Metabolism cluster at the Comprehensive Cancer Center of MedUni Vienna/Vienna General Hospital.

Thomas Grunt has received numerous awards, for example from the International Society of Differentiation (ISD), the Austrian Society for Clinical Oncology and the Austrian Society for Haematology and Oncology. He is a member of the American Association of Cancer Research (AACR), the European Association of Cancer Research (EACR), the International Society of Differentiation (ISD), the International Society of Cancer Metabolism (ISCaM) and the Union for International Cancer Control (UICC). In addition to this, the cancer researcher has authored numerous publications and reviews in top medical journals.
---