All News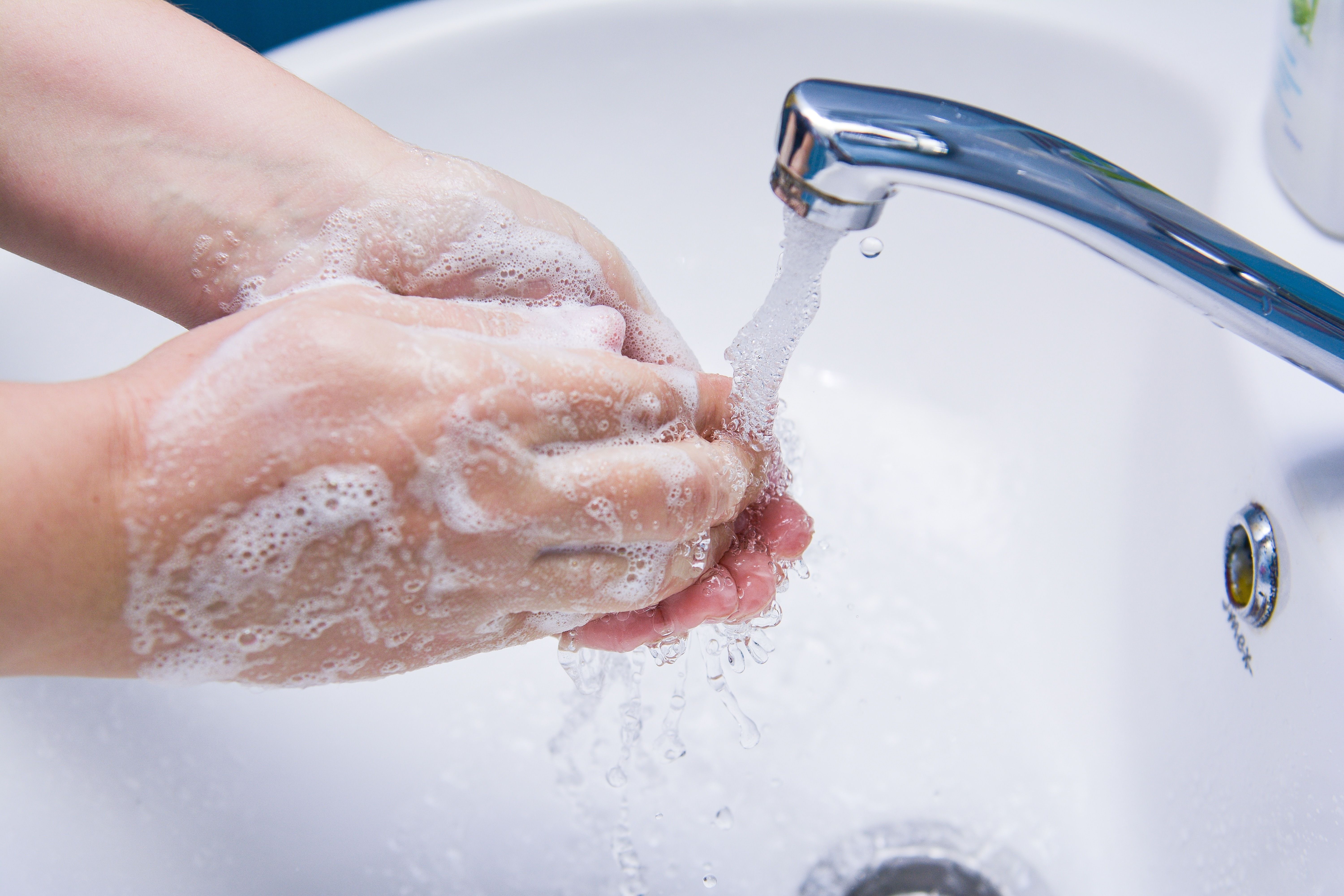 (Vienna, 03 May 2017) 1 July 2018 will mark the 200th anniversary of Ignaz Semmelweis' birth. On 21 June, MedUni Vienna, Vienna General Hospital and the Vienna-based Semmelweis Foundation are hosting a symposium (13:00 hrs, Lecture Center, MedUni Vienna/Vienna General Hospital, Level 8) in honour of the Viennese surgeon and obstetrician. The latest figures from the Europe-wide hand hygiene prevalence survey are completely in the spirit of Semmelweis, the instigator of hygiene regulations for hospitals, who established and introduced them in 1847. Doctors at Vienna General Hospital are now well above the European average in terms of hand hygiene compliance: "We have improved our performance from good to very good," says Elisabeth Presterl, Head of the Department of Hospital Epidemiology and Infection Control at MedUni Vienna and Vienna General Hospital, speaking in advance of World Hand Hygiene Day on 5 May.
The outcome of the latest prevalence survey: an average of 86 ml of disinfectant are used per patient contact in Vienna General Hospital and the Departments of MedUni Vienna. "This puts us above the international average. Our many hand hygiene campaigns over the past few years have further increased awareness about the subject," says Presterl. Hand hygiene is even more rigorous on intensive care wards and in the neonatal intensive care unit, in particular.

The "discovery" of hand hygiene
In the mid 19th century, Ignaz Semmelweis observed that the mortality rate on wards where patients were cared for by nuns or trainee midwives was much lower than on wards where doctors and medical students, who also performed autopsies, worked. Says Presterl: "At the time there was an enormous discrepancy: a mortality rate of 8.2% as opposed to 1 – 2%." Semmelweis discovered that the infections, and hence the associated mortality, were caused by the transfer of infectious material (they did not know about bacteria at the time). He instructed the doctors and medical students to disinfect their hands thoroughly with a chlorine solution and later with chlorinated lime before each delivery or before examining pregnant women. This hygiene measure proved extremely effective and the mortality rate fell to 1.3%. Later on, Semmelweis tightened up these instructions so that doctors had to disinfect their hands before every examination.

Hand hygiene brings immediate results
We now know: good hand hygiene reduces the infection rate by up to 30% – just by following a quick and simple routine. "Hand hygiene is simple, effective and takes less than 30 seconds – but can save lives," stresses Presterl. "In view of the growing number of multi-resistant pathogens, we must always be mindful of the importance of preventing the transfer of infections and the pathogens that cause them." Vienna General Hospital and MedUni Vienna have been successfully implementing their hand hygiene campaign entitled "Clean hands save lives" for some years now – as is evidenced by the latest figures.

This system reminds us of the five key times for hand hygiene/disinfection: 1) before contact with a patient 2) before an aseptic procedure 3) after contact with potentially infectious material 4) after contact with a patient and 5) after contact with the immediate surroundings of patients.

Austria is one of the few European countries that has legislated on hospital hygiene in the form of the Federal Law on Hospitals and Sanatoria.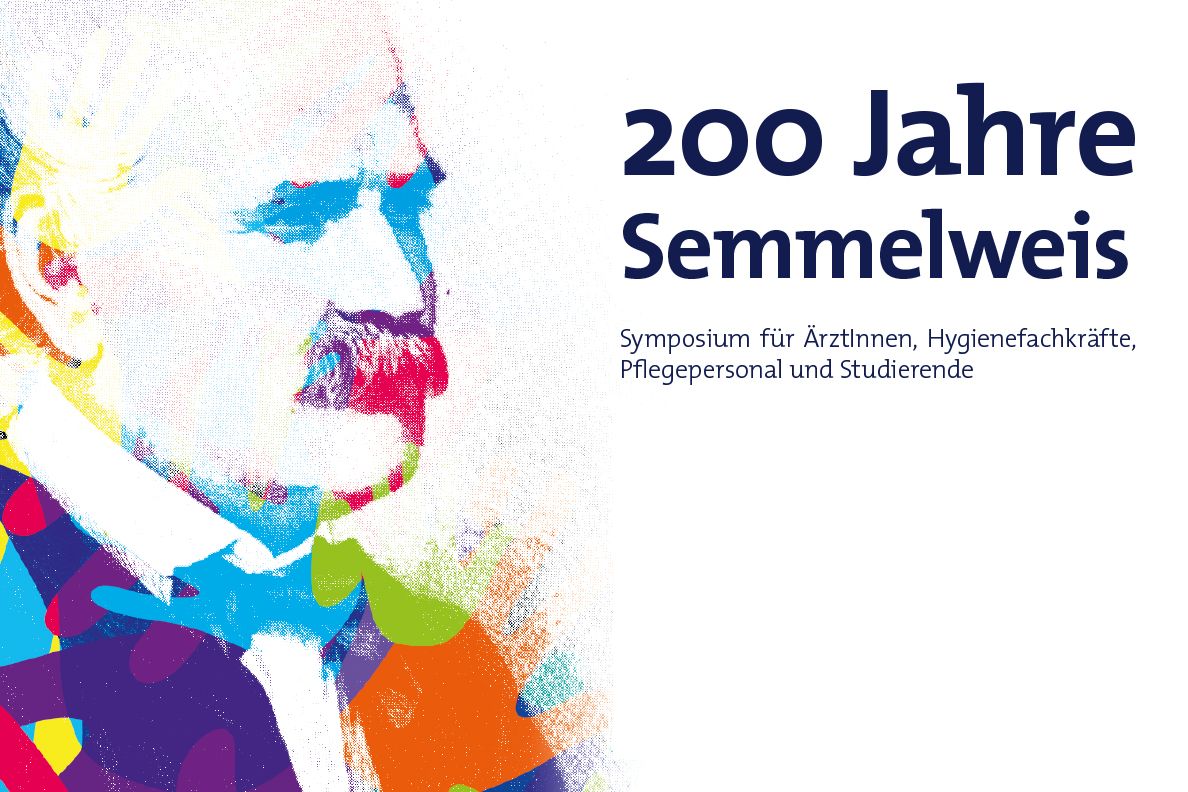 Event: 200 years of Semmelweis / Symposium for doctors, hygiene specialists, healthcare staff, students and anyone interested
Thursday, 21 June 2018, 13:00 hrs; Lecture Center of MedUni Vienna/Vienna General Hospital, Level 8, Währinger Gürtel 18-20, 1090 Vienna. Special Guest: Prof. Didier Pittet.
Please register at: office@semmelweis.info
LINK: semmelweis.info/200-jahre-semmelweis/
---