All News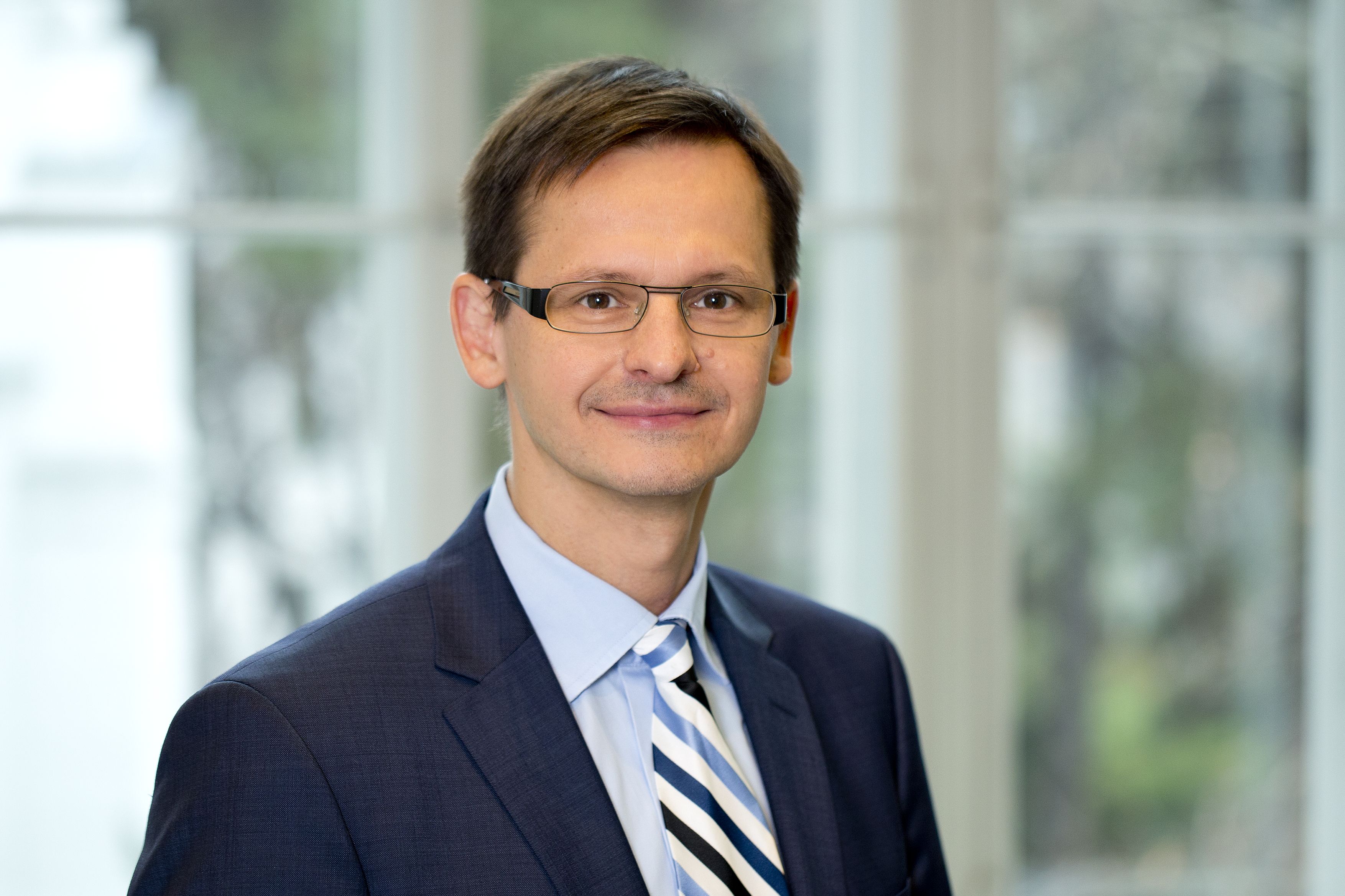 (Bozen/Vienna, 19/01/2018) Gabor G. Kovacs from the Institute of Neurology at the Medical University of Vienna has received the Bishop Dr Karl Golser Award 2018 for his research findings in the field of neurodegenerative diseases and atypical parkinsonian disorders.


The Bishop Dr Karl Golser Foundation would like to award highly regarded clinical researchers or neurologists whose research is dedicated to the field of atypical Parkinsonian disorders. The inaugural Bishop Dr Karl Golser Award will be awarded on 9th June 2018 for a pioneering publication in the year 2016/2017 as well as international standing. The selection of the award winner was made by the scientific advisory board of the foundation and facilitated by an international panel of experts.

Kovacs shares the 2018 award (20,000 euros) with a scientist (Vik Khurana) from Harvard University (Boston, USA). The award will be given in the Hofburg in Brixen in the presence of the foundation board president, Josef Matzneller and the Bishop, Ivo Muser (Bozen-Brixen).

"Evaluating the Patterns of Aging-Related Tau Astrogliopathy Unravels Novel Insights Into Brain Aging and Neurodegenerative Diseases" (Journal of Neuropathology and Experimental Neurology; 2017 Apr 1; 76:270-288) was the publication awarded. This publication is the highlight of a range of studies that describe the pathogenic role of astrocytes (supporting tissue) during the ageing process and, in particular, in connection with neurodegenerative tauopathies that are associated with atypical Parkinsonism. Kovacs and his group had described a peculiar constellation of tau-pathology in the astrocytes of older people with dementia and Parkinsonism (Acta Neuropathologica: 2011; 122: 205-22 and 2013; 126: 365-384), he organised an international multicentric study (Acta Neuropathologica, 2016; 131 : 87-102 and J Neuropath Exp Neurology, 2017; 76: 605-619) to harmonize the nomenclature (now named age-related tau astrogliopathy, ARTAG) and the evaluation strategies of these pathologies. Based on this, he analysed more than 600 cases clinical-pathologically within the framework of a collaboration and research stay at the University of Pennsylvania, (Virginia M-Y. Lee and John Q. Trojanowski, Philadelphia, USA) and highlighted the overlap of ARTAG with chronic, traumatic encephalopathy, a neurodegenerative disease linked with repetitive, mild, traumatic brain injuries from e.g. contact sport, as well as atypical Parkinsonism-associated tau pathologies. These studies placed astrocytes in the centre of the pathogenesis of tauopathies in older persons and tauopathies associated with atypical parkinsonism. Ultimately, these studies allowed them to extend this concept as "protein astrogliopathies" (Brain Pathol. 2017; 27: 675-690), with relevance to other neurodegenerative diseases. These studies could only be carried out within the framework of an intensive international network and placed Kovacs in a leading position in clinical-pathological research on tauopathies, including several invitations to conferences.

About
Gabor. G. Kovacs studied medicine at the Semmelweis University in Budapest, Hungary (1994). This was followed by a residency in neurology and neuropathology. Since 2007, he works at the Clinical Institute for Neurology and qualified as a Professor at MedUni Vienna 2010. He is working for the ÖRPE (Austrian Reference Centre for the Registration and Documentation of Prion Diseases) since 2007 and he is the head of this centre since 2011. Furthermore, he also works at the Department of Neurology at MedUni Vienna. He has been on scientific exchange trips to Vienna, Edinburgh, Indianapolis and Philadelphia. In his scientific work, he primarily deals with neuropathology and pathogenesis of neurodegenerative diseases, including Prion diseases. He coordinated a FP7-EU-project (www.develage.eu) and is on the editorial board of two international top journals (Acta Neuropathologica and Neuropathology & Applied Neurobiology).
---