All News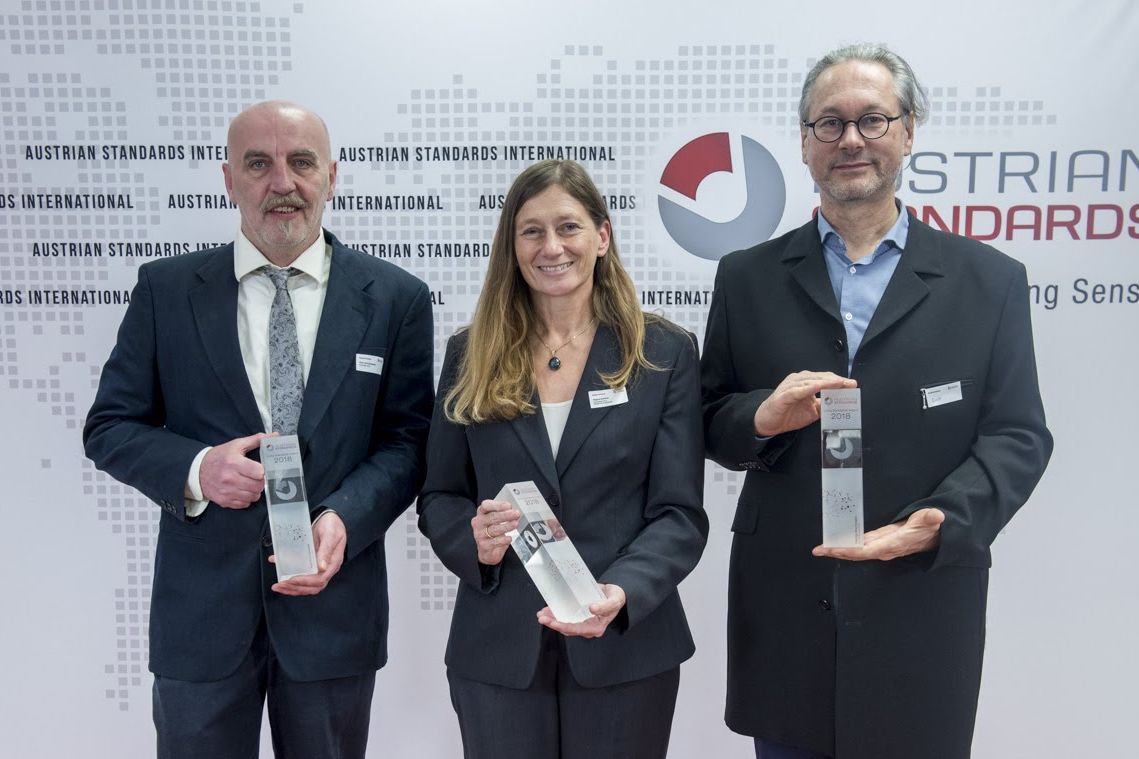 (Vienna, 29/01/2018) The interdisciplinary research collaboration "UV-Team Austria", from the Medical University of Vienna, the Austrian Institute of Technology and the University of Veterinary Medicine, Vienna, was presented with the Living Standards Award 2018 for its development of a standard for reviewing UV-disinfection systems for drinking water.
An excerpt from the international jury's explanatory statement: "UV-Team Austria have worked with great scientific commitment to develop and, using standards, establish and successfully implement methods to sustainably preserve the quality of drinking water and, where possible, to improve it."

ÖNORM M 5873 "Systems for disinfecting water by means of ultraviolet rays – requirements and testing" (Part 1 and 2) is the basis for the certification of systems that can be relied upon to provide satisfactory disinfection performance.

"Exposure of water to UV is one of the best and most effective disinfection procedures for drinking water that we have today, but the relevant standards and quality criteria are missing," explains the UV team leader, Regina Sommer, from the Institute for Hygiene and Applied Immunology at the Medical University of Vienna, as she outlines the reasons for developing this standard. "There is a great deal of international interest in this ÖNORM; it is used in many countries all over the world, and in is even compulsory in France."

The Living Standards Awards
Austrian Standards International (formerly the Austrian Standards Institute) is a non-profit service organisation. Austrian Standards presents the internationally announced Living Standards Awards for exemplary participation in the standardization and use of standards. This year there were five award winners; alongside UV-Team Austria, OeSD, AIT, GrünStattGrau and NXP Semiconductors Austria were honoured.
---