All News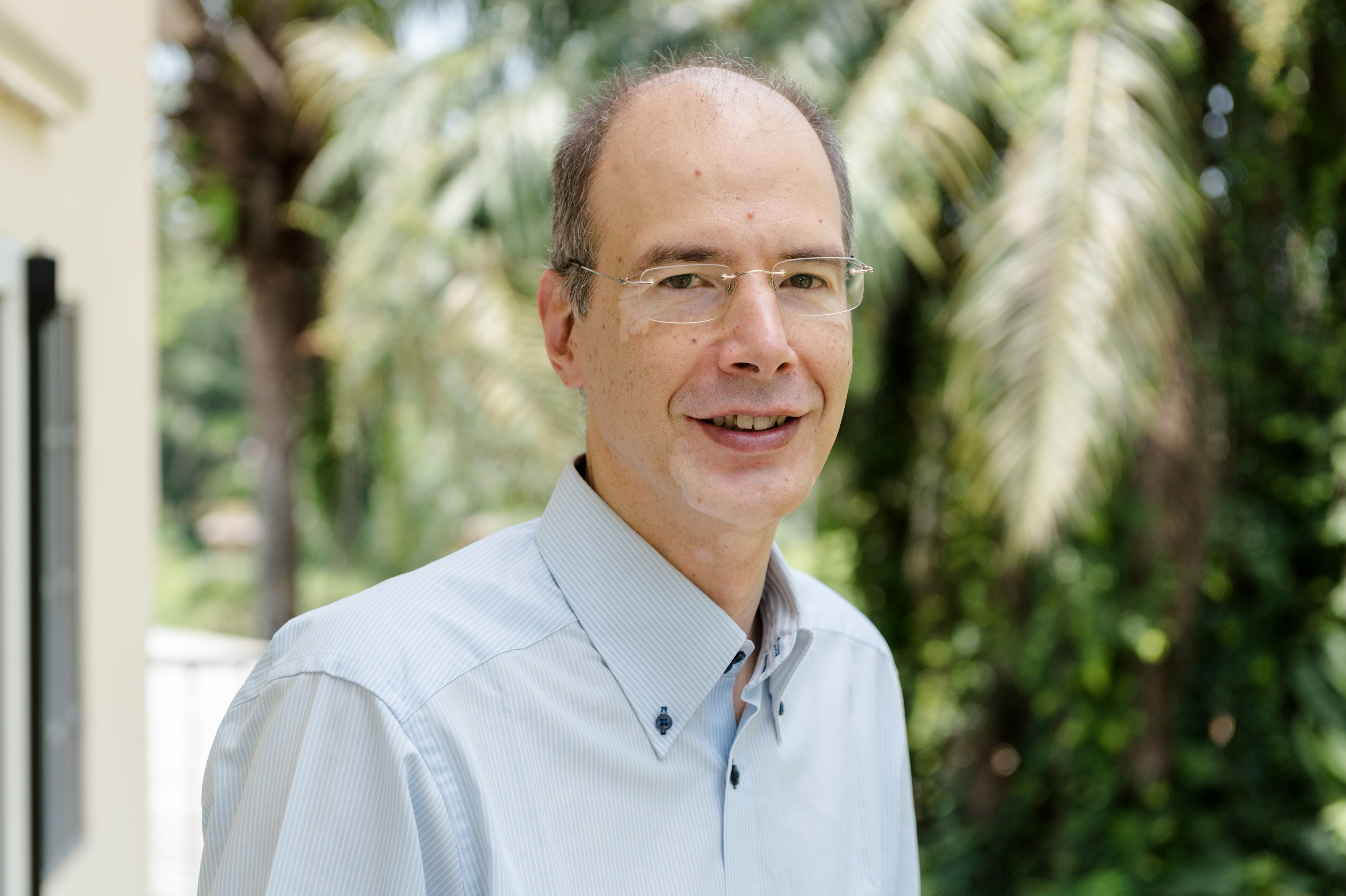 (Vienna, 02 May 2019) Bertrand Lell, Head of the Centre de Recherches Médicale de Lambaréné in Gabon, took over the Chair of Tropical Medicine at MedUni Vienna as from 1 May 2019. He will continue to be based in Gabon. Lell will intensify scientific exchanges between MedUni Vienna's partner centre in Africa and Austria.
Bertrand Lell studied medicine in Vienna, first encountering the subject of tropical medicine via Walther Wernsdorfer and Heinrich Stemberger at the Institute of Tropical Medicine. On completing his studies, Lell did diplomas in Public Health and Tropical Medicine at Danube University Krems, later going on to complete a Master of Science in Epidemiology at the London School of Tropical Medicine and Hygiene.

It was via Wolfgang Graninger at the Division of Infectiology that Lell came to spend his first placement in Lambaréné in 1995, at the Albert Schweizer Hospital, where he worked on clinical and epidemiological malaria studies. "The work and the surroundings made an impression on me and awoke in me the desire to pursue clinical research in the field of tropical medicine and parasitology," explains Lell, who then transferred to the Institute of Tropical Medicine of the University of Tübingen in 1996, under the direction of Peter Kremsner. Lell expanded his specialist knowledge via placements at the Kenya Medical Research Institute in Kilifi.
The small research laboratory at the Albert Schweitzer Hospital has now become the Centre de Recherches Médicale de Lambaréné (CERMEL), a large centre with more than 150 employees on a large campus. Lell manages this centre together with two colleagues.

Focus of research into malaria, tuberculosis and "Neglected Tropical Diseases"
The main focus of Lell's research is on the development of new treatments for malaria. For example, he was involved in the development of the first approved malaria vaccine. Series of studies are already being conducted with an attenuated, second-generation malaria vaccine.

Over the past few years, his attention has also been drawn to the subject of tuberculosis. Together with the Global Fund to Fight HIV/AIDS, Tuberculosis and Malaria, Gabon is conducting research aimed at combating multidrug-resistant tuberculosis.
Other parasitic diseases, which come under the blanket term of "Neglected Tropical Diseases" and which include schistosomiasis and hookworms, are another of Lell's major research interests.

Lell also runs the demographic information system, which is a regularly updated census of all households in Lambaréné and the surrounding area. The system serves as a basis for a series of studies. For example, it is to be used to explore the interaction between infectious diseases and chronic disease.

Centre de Recherches Médicale de Lambaréné (CERMEL)
The independent centre in the African state of Gabon conducts research into infectious tropical diseases, for which it has several collaborating partners, e.g. MedUni Vienna, the University of Tübingen and the University of Amsterdam. "The idea is to conduct tropical medicine research directly in the tropics," explains Bertrand Lell. "Outbreaks of disease caused by SARS, MERS, Ebola and Zika viruses have shown that pathogens are now able to spread rapidly throughout the world and could even affect Austria and other European countries. Having expertise and a presence in the endemic zones for these diseases is therefore in the public interest."

In accordance with the concept of "global health", the current view is that the world should not only pay attention to diseases in times of crisis but should constantly be looking at chronic diseases and their risk factors.

The Centre maintains active collaboration and exchanges of students and scientists with partner centres in Europe, Africa and Asia. "I regard the exchange of students and researchers between Vienna and African countries to be another important function of the Professorship. The formation of an Austrian-African Research Network recently announced by the Austrian Ministry of Education, Science and Research demonstrates that there is also political support for this goal."
---