All News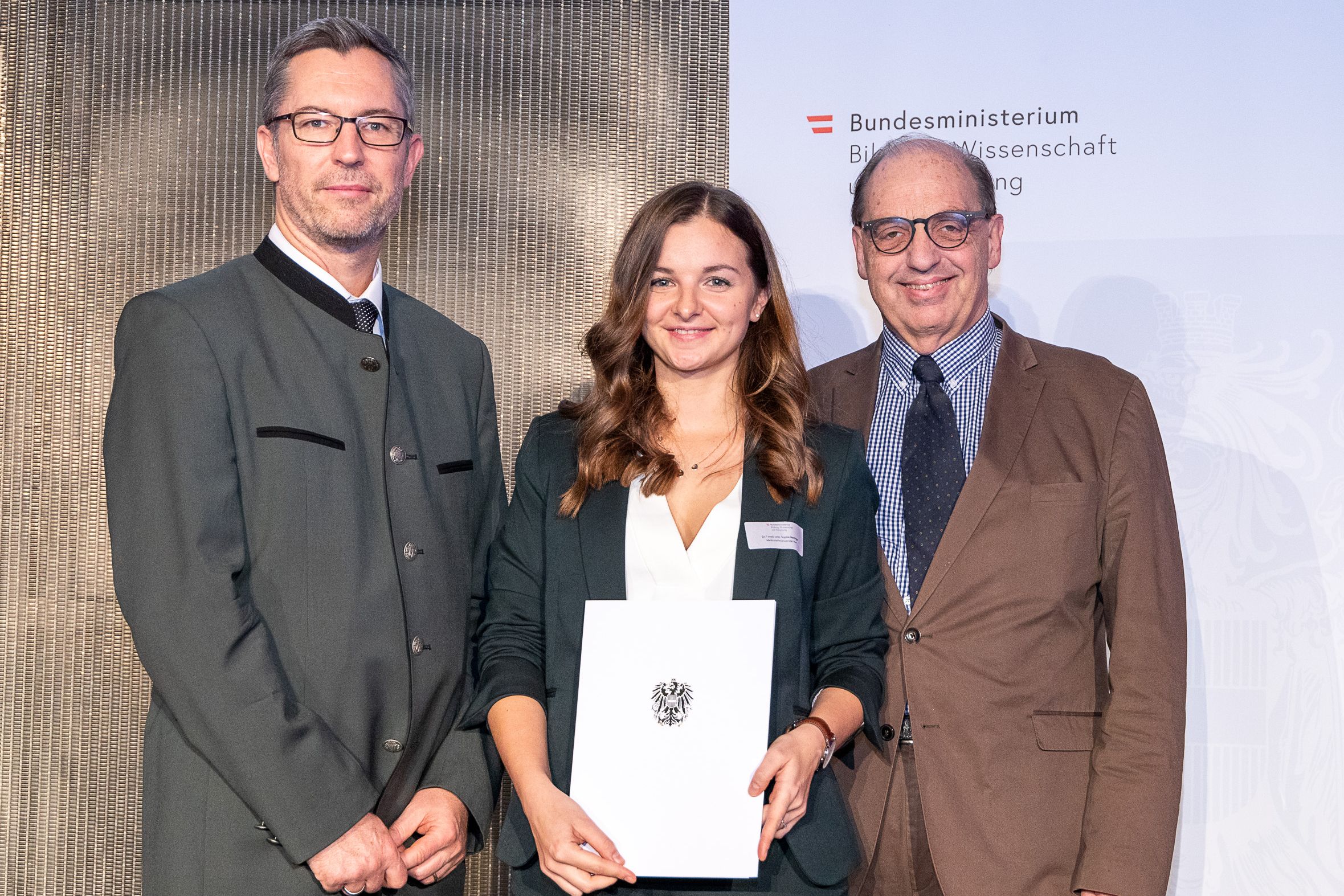 (Vienna, xx December 2019) Sophie Hartinger, MedUni Vienna graduate, has been awarded the Honorary Prize of the Ministry of Science (national prize for the best Bachelors and Masters degrees) in recognition of her outstanding academic performance.
Sophie Hartinger was awarded the prize in recognition of her academic performance and her degree thesis entitled: "Association of PCO syndrome with impaired glucose metabolism in pregnancy – A prospective cohort study".

Polycystic ovary syndrome (PCOS) is a common endocrinopathy affecting between 8 and 15% of women of childbearing age. It is distinguished by three characteristics: ovulatory dysfunction, hyperandrogenaemia and polycystic ovaries visible in an ultrasound scan. Apart from infertility, other clinical characteristics of PCOS are an increased risk of obesity, Type 2 diabetes and cardiovascular disease over the course of life. In pregnancy, PCOS also carries a risk of metabolic changes such as gestational diabetes (GDM) including obstetric and neonatal complications. The aim of the study was to compare this metabolic risk between the various pronounced phenotypes of PCOS and healthy pregnant women.

The overall prevalence of GDM in the study was 9%. Although there was not found to be any significant difference in prevalence or insulin resistance in the individual groups, significantly elevated glucose levels and elevated glucosuria rates were found in the group with all PCOS-associated symptoms. Another significant difference was found in the mode of conception. Whereas 100% of the control group conceived spontaneously, only 7% of the women with PCOS did so.
The findings relating to GDM risk in PCOS show a tendency towards a higher metabolic risk for pregnant women with all PCOS-associated symptoms. That said, further studies with sufficiently large case numbers are required to make an accurate assessment of the precise risk of all sub-phenotypes and to optimise the care of mother and child during pregnancy.

About the Honorary Prize
Honorary Prize – national prize for the best Bachelors and Masters degrees: This national prize, which is worth €3,000 and is funded from the educational grant budget, has been awarded on an annual basis since 1990 in recognition of the 50 best Bachelors and Masters degrees completed at any of the Austrian universities and polytechnics (out of a total of approximately 16,000 graduates every year). The nominations for these awards come from the universities and/or from the Austrian Association of Universities of Applied Sciences. The awards are presented at an awards ceremony that takes place every year in December.

About Sophie Hartinger
Sophie Hartinger studied medicine at MedUni Vienna and wrote her thesis at the Department of Obstetrics and Gynecology. She is currently doing her basic medical training in Linz and is about to start her specialist training in gynaecology and obstetrics.
---