All News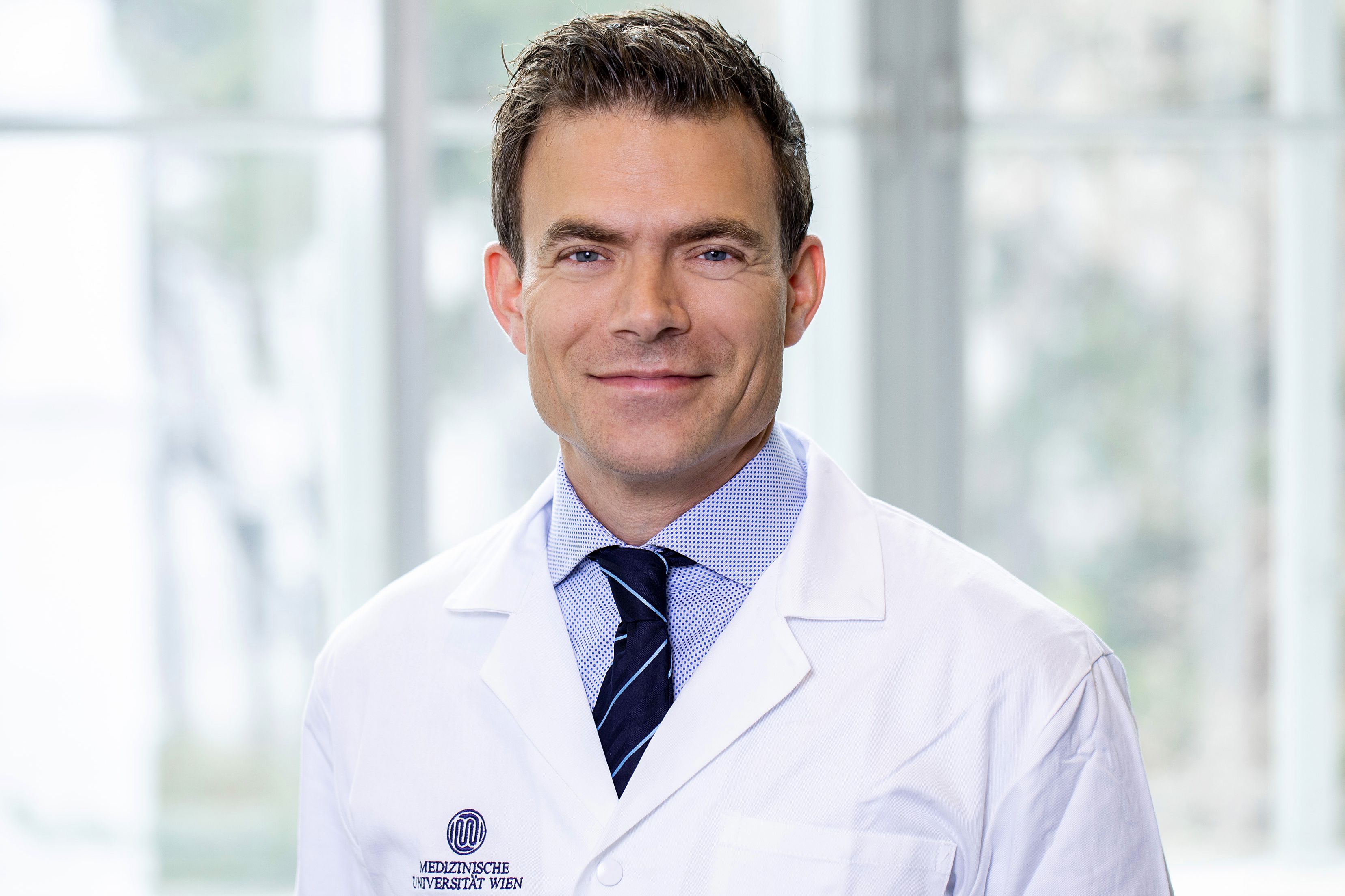 (Vienna, 01 July 2019) As from 01 July 2019, Daniel Aletaha will take over MedUni Vienna's Chair of Rheumatology and management of the Division of Rheumatology at the Department of Medicine III, MedUni Vienna/Vienna General Hospital. He has latterly been managing the Division on a provisional basis.
Aletaha studied medicine at the Medical Faculty of the University of Vienna (now Medical University of Vienna), where he completed his training in the area of rheumatology. He also completed research assignments at the National Institute of Health in the USA. He holds a Master of Clinical Health Science from Duke University and an MBA from Danube University Krems.

Aletaha is committed to international networking: "The internationality of the Division is very important to me, as is the corresponding development of its staff. Internationality is key to ensuring that our research keeps pace with the times and it also increases the visibility of our university abroad."

His research goal is to ensure optimum use and intensive integration of basic, translational and clinical research to answer pathogenic, clinical and prognostic questions: "That must be our core aim, so that we can develop better treatments for the benefit of our patients."
With this in mind, his aim is to pursue future-oriented fields of research, such as Deep Learning, Big Data (epidemiological, clinical but also "omics" data), single-cell sequencing and developments of the same … plus much more besides.
"A specific goal is the early detection and/or prevention of inflammatory rheumatic diseases," explains Aletaha. The patient must always be at the centre of any endeavour, "so that we can maximise the quality-of-life of all those affected."

Research-related and practice-related teaching
A major focus for Aletaha is the modernisation of teaching. "We want to create classes within the existing curriculum to inspire students and impart both tried and tested and new knowledge from the field in a way that is relevant to both clinical practice and research. Engaging students is one of the keys to this. Clinical rheumatology is concerned with many rare diseases which are, nonetheless, highly relevant to those suffering from them – and here it is important to learn from the complexity of the diseases. Besides, successful teaching is one of the most rewarding aspects of our academic work."



---