All News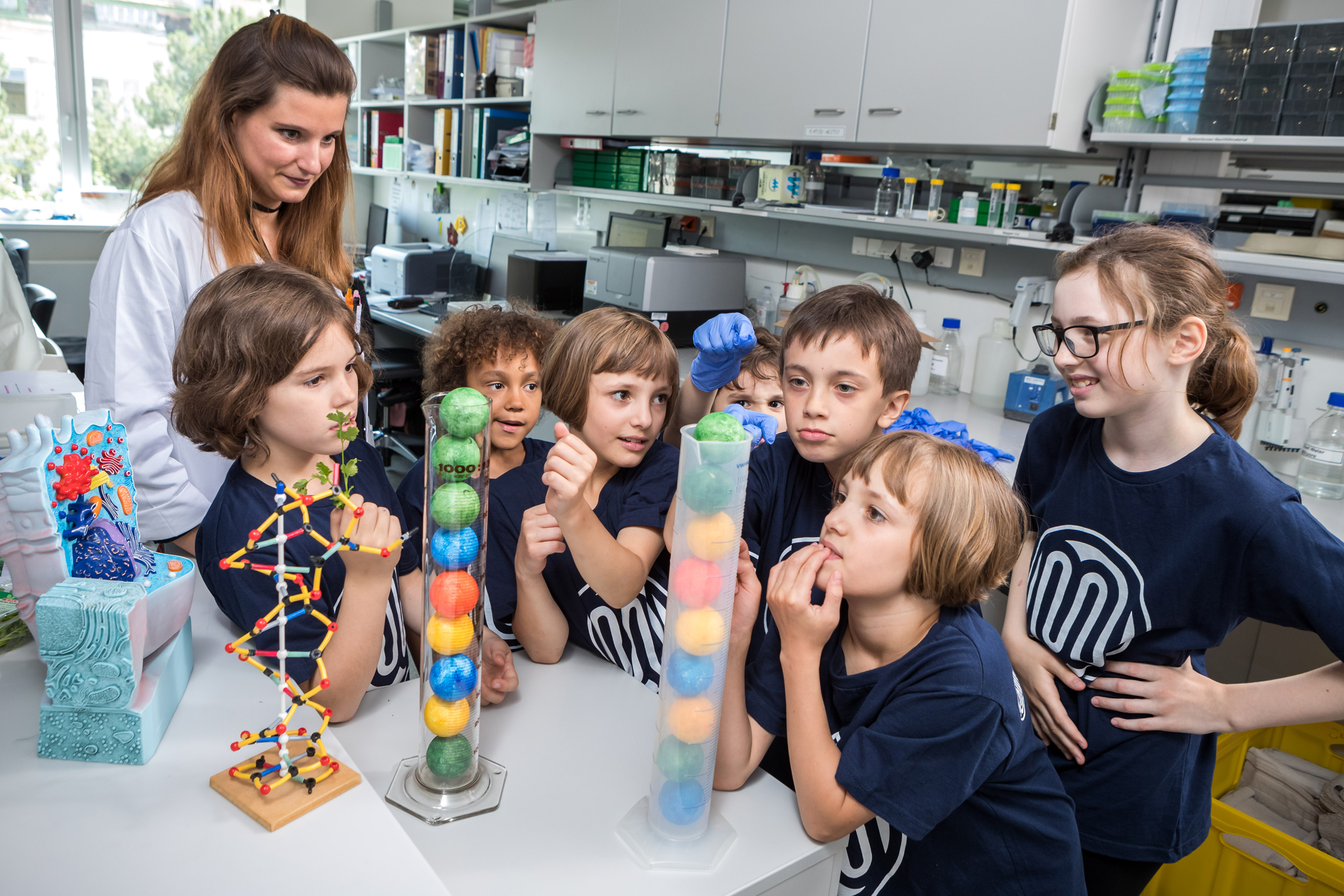 (Vienna, 03 July 2019) One week after the end of the school term, we once again open the doors of the universities to inquisitive young researchers! Over the past few weeks, more than 4,000 children have registered and, starting on Monday, they can dip their toes into KinderuniWien [Children's University Vienna], under the guidance of 600 scientists, and carry out research and experiment to suit their own personal interests. The programme includes 436 classes – it is still possible to register at kinderuni.at until Thursday 4 July and there are still spaces available in around 100 classes.
Kinderuni for the whole family
On 7 July it will be a case of making final preparations and enjoying a taste of research together with the whole family! On collection day on the University of Vienna campus, children who have registered will not only be able to collect their student passes and T-shirts from 9:00 – 14:00 hrs but also experience the university together with their parents and siblings! On offer are expeditions into the digital world, exciting reading material and two family lectures given by researchers from the University of Vienna. By means of numerous experiments, Christoph Dellago will demonstrate where his science is to be found in our everyday lives; and biologist Andrea Möller will explain why bees are so important and what we can learn from them.

Vienna Children's University 2019: it's all happening!
Starting from Monday 8 July, children will finally be able to investigate, marvel and tinker about in two weeks of lectures, seminars and workshops. The University of Vienna, the Medical University of Vienna, Vienna University of Technology, the University of Natural Resources and Applied Life Sciences Vienna, Vienna University of Veterinary Medicine, Vienna University of Applied Sciences and the University for Economics and Business Administration Vienna are once again putting their lecture theatres, seminar rooms and laboratories at the disposal of inquisitive children.

The timetables for the different locations are as follows:
WEEK 1:
Children's University:Science (8-12 July)
Children's University:Technology (8-11 July)
Children's University:Natural Resources (8-12 July)
Children's University:Economics (10-12 July)
Children's University:Applied Sciences Campus (11-12 July)
WEEK 2:
Children's University:Science (15-18 July)
Children's University:Medicine (15-19 July)
Children's University:Veterinary Medicine (18-19 July)

There is therefore something to discover at every location and plenty of room for exciting questions: To whom does the moon belong? How do I grow tall, strong, smart and invincible? How will we travel tomorrow? How strong is spider thread really? How do I anaesthetise a (wild) animal? How do I build my dream house? What actually happens in court?

And while the heads of more than 4,000 students are spinning in the search for answers to all these questions, the participating universities and polytechnics also offer programmes outside the lecture theatres for parents and siblings – from guided tours of the campus and special game offerings to parent information workshops. It is also worth a visit to the popular parents' library, which focuses on the life stories of mothers and fathers whose first language is not German and who have chosen Austria as their new home.

And finally there will be a celebration! If you want to take part in the Children's University graduation, don't forget to register for it at the information points during your course! The only prerequisite is to have been to at least one class and had your student pass stamped.





---