All News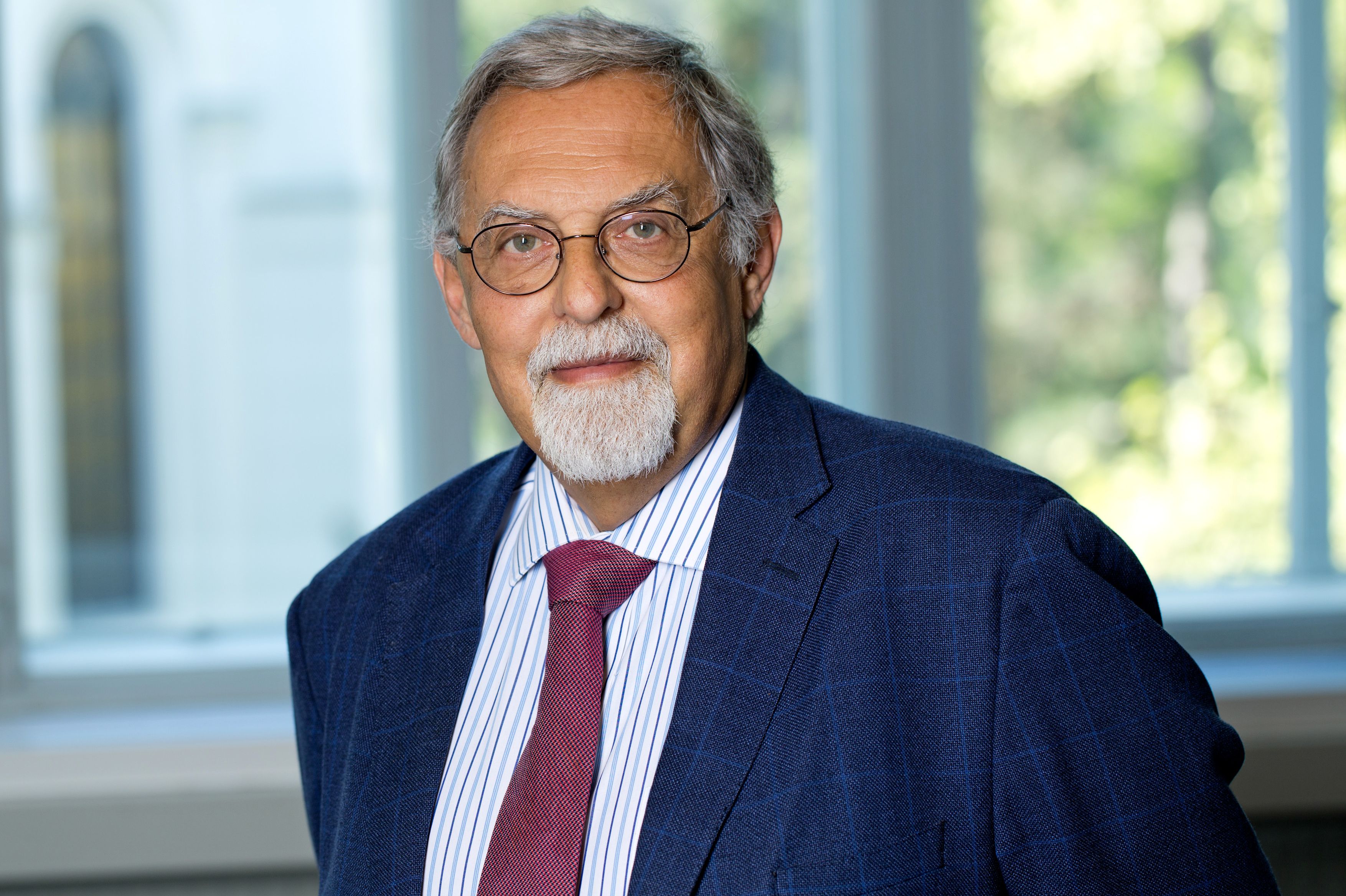 (Vienna, 18 March 2019) Peter Ferenci, liver expert at the Division of Gastroenterology and Hepatology (MedUni Vienna's Department of Medicine III) has been awarded the Austrian Cross of Honour for Science and Art, 1st Class. Ferenci it is regarded as one of the world's top liver experts.
The Austrian Cross of Honour or Cross of Honour for Science and Art is awarded by the Austrian President on the recommendation of the Federal Government or a government-authorised Federal Minister.

Over a career spanning 45 years, Peter Ferenci has earned an international reputation as an expert in liver diseases.
Liver failure
Following a research placement at NIH, Bethesda USA, he focused primarily on brain dysfunction associated with liver failure (hepatic encephalopathy) and has conducted important research into how this disorder can be influenced by neuropharmacology. Due to the importance of that work, he still counts among the world's leading experts today. His most significant achievement was to draw up the guidelines for diagnosis and treatment of hepatic encephalopathy with a group of international experts in 2002 and to update them in 2016 on behalf of the European Association for the Study of the Liver (EASL). He is also the author of contributions on hepatic encephalopathy in today's leading online textbook (UpToDate), which he updates twice a year.

Hepatitis C
Even before the virus was identified, Peter Ferenci was the first in Europe to start using interferon therapy. Subsequently, he organised local studies, making Austria an important partner in the joint international registration studies. This enabled him to play an active part as Principal Investigator and feed his ideas into the entire development process, including the new treatments, which have meant that, for four years now, chronic hepatitis C can be completely cured.
Ferenci had a fundamental impact upon interferon therapy and is known as the "father" of so-called response-guided therapy, which became the standard of all interferon-based treatment regimes. This finding, which is now more than 10 years old, represented an important step towards personalised medicine, which is now used in practically all areas of medicine. A further highlight in 2014 was the publication of one of the modern interferon-free treatments in the New England Journal of Medicine (the world's leading clinical medicine journal), for which he was lead author.

Wilson Disease
Wilson Disease is a rare hereditary disease. Disrupted copper metabolism in the liver leads to severe liver damage and ultimately to brain damage. Up until the 1990s, this disease was usually only detected in the late stages, when complete recovery was no longer possible. Two of Ferenci's clinical papers changed our entire understanding of this disease. Based on these findings, he developed a diagnostic score (Ferenci Score), which is now used as a diagnostic standard throughout the world. He has also drawn up clinical guidelines for diagnosis and treatment on behalf of EASL. Today he works with an international team researching new drug treatments and possible gene therapy for Wilson Disease. His centre is now regarded as one of the world's three leading centres in this field.

About Peter Ferenci
Peter Ferenci was born in Budapest and studied medicine at the Medical Faculty of the University of Vienna (now MedUni Vienna). He also completed his specialist training in internal medicine with a further specialist qualification in gastroenterology and hepatology in Vienna. In 1981, a Max Kade scholarship took him to the National Institute of Health, Liver Unit, NIDDK, Bethesda, USA. In 1984, he received the Venia Docendi in Vienna and became an extraordinary university professor in 1990. Peter Ferenci's achievements have won him numerous international awards (two honorary doctorates, the EASL Achievement Award and recognition as a Fellow of the American Gastroenterological Association (AGA) and the American Association for the Study of Liver Diseases (AASLD). He has been President of the Austrian Society for Gastroenterology and Hepatology (ÖGGH), the ASNEMGE (forerunner of the UEGF) and, in 2005, of the United European Gastroenterology Federation (UEGF).
---