All News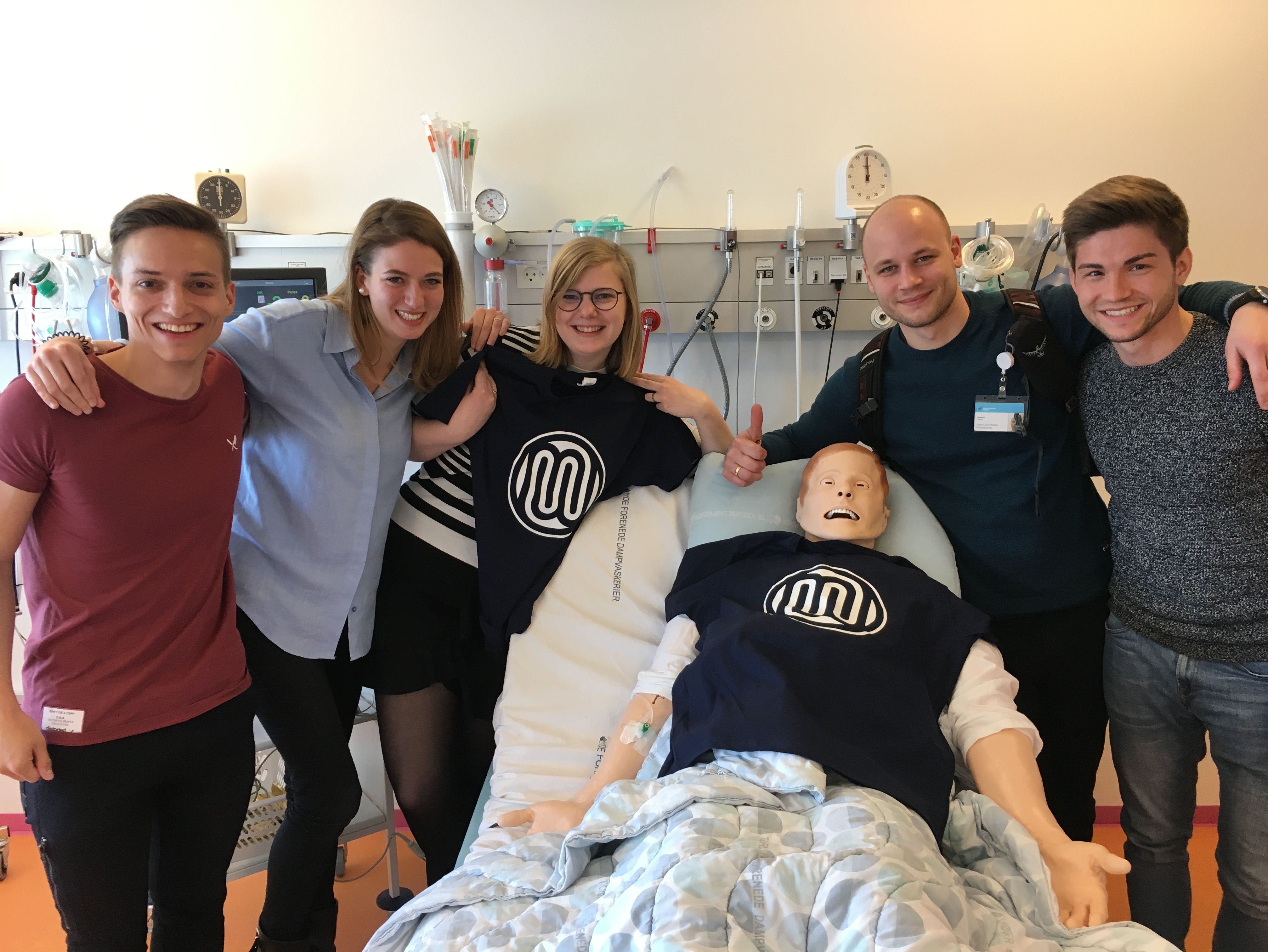 (Vienna/Copenhagen, 23 May 2019) At the beginning of April, representatives of MedUni Vienna's simulation team met with colleagues from the Copenhagen Academy for Medical Education and Simulation (CAMES) in Copenhagen to exchange experience in person.
MedUni Vienna's Department of Pediatrics and Adolescent Medicine at the Comprehensive Center for Pediatrics carries out paediatric simulations in the third year of paediatrics. This provides 120 students from a year with realistic experience in the context of a three-hour simulation training. Optional (interdisciplinary) elective subjects and peer-teaching trainings are offered, in order to reach even more students. The content includes Basic Life Support training, interdisciplinary simulation training and peer-teaching simulations with the emphasis on communication, teamwork and patient safety. The simulation team is working in accordance with the principle of continuous improvement of training to improve patient safety long term.

In order to expand their horizons and swap experiences with other simulation centres, a group of students from MedUni Vienna visited the Danish Copenhagen Academy for Medical Education and Simulation (CAMES), which also offers diverse simulation training courses for different professional groups and trainees.
Anita Rieder, MedUni Vienna's Vice Rector for Education, who facilitated this project, supports this initiative by the paediatric simulation team: "Realistic simulation of emergency situations is an important part of medical training. Innovation and international networking are essential to stay at the forefront of education in the future".

Michael Wagner, neonatologist at the Department of Pediatrics and Adolescent Medicine and head of the simulation team, who instigated and organised the student exchange between the two centres, explains exactly why this is so important: "In our experience, the best projects and new ideas are born when several simulation centres link up and swap experiences and ideas. We already collaborate very successfully with CAMES in the postgraduate area and therefore wanted to give students the opportunity to develop themselves and network in the area of student teaching as well, thereby bringing new educational projects and collaborative initiatives to our simulation centre."

The three students (Emilie Hrdliczka, Philipp Steinbauer and Felix Eibensteiner) found the visit to the CAMES simulation centre very enriching and regard it as the basis for further contacts. For example, a return visit by Danish students (in the simulation area) is planned for the autumn of 2019. The exchange between Vienna and Copenhagen is to be continued as part of a partnership. In the long term, this will help to improve education and research in the paediatric simulation centre and on the Medical University of Vienna's curriculum.

"Simulation training is essential to maximise patient safety," says medical student Emilie Hrdliczka, "every student should have the opportunity to train in a protected environment so that they are well prepared for their first real emergency. Regular simulation training sessions are beneficial for our training and for our patients."

The visit stimulated a lot of new ideas for future projects and joint initiatives. Furthermore, there are already initial plans for joint research projects in the area of student teaching and simulation training, especially in terms of evaluating interdisciplinary teaching and peer-teaching courses. These will then be jointly presented at conferences. Additionally, the curriculum is to be strengthened in the area of patient safety and subjects such as Crisis Resource Management, Human Factors and Errors and Safety Culture are to be integrated in the long term.

Planning has already started for a "Young Simulationist Summer School " in Vienna in 2020, to which international students will be invited.

Other similar collaborative projects are also to be developed with other simulation centres.
---