All News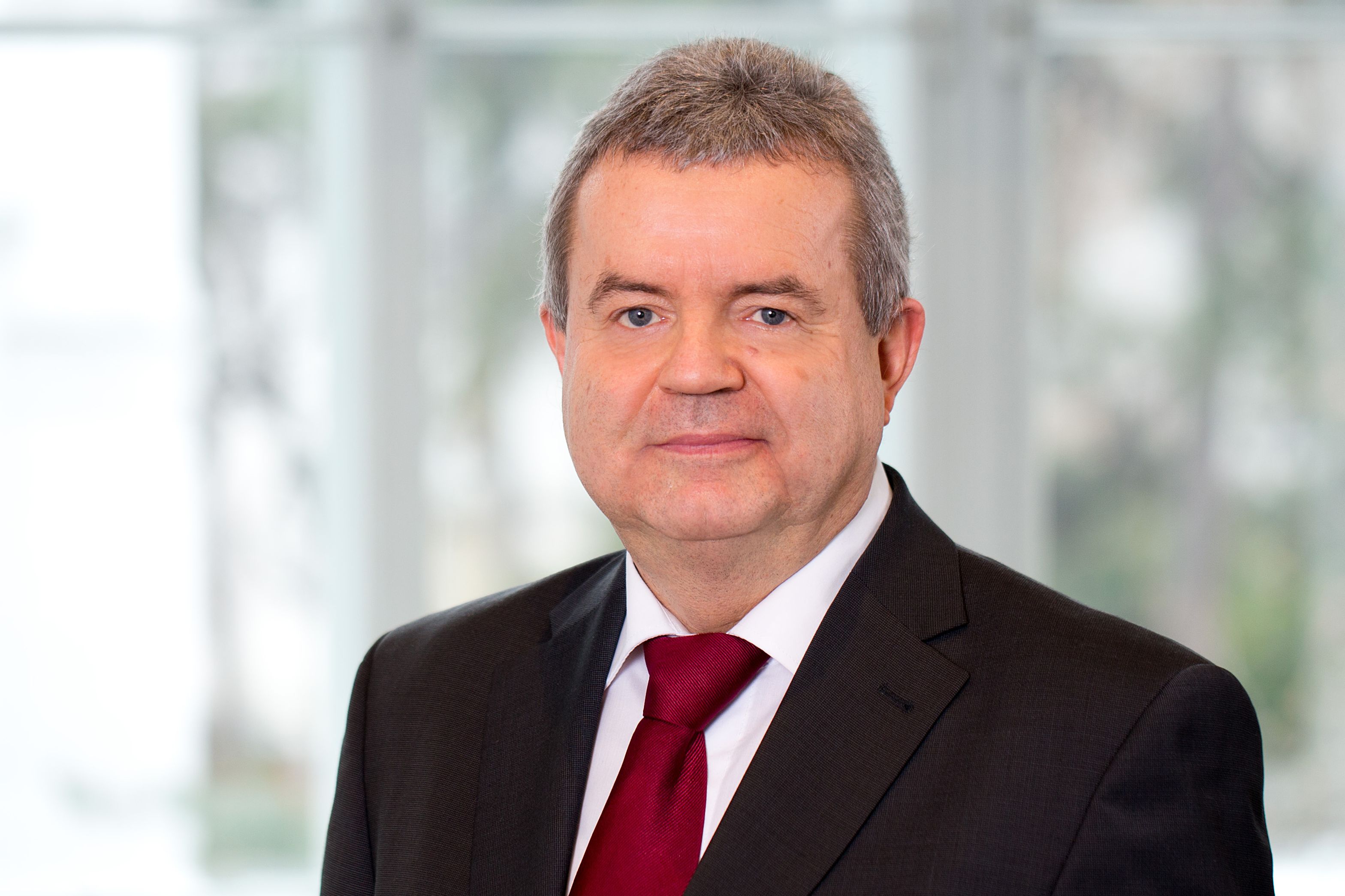 (Vienna/Rotterdam, 04 October 2019) At its Annual Meeting in Rotterdam, the European Society for Magnetic Resonance in Medicine and Biology (ESMRMB) appointed Siegfried Trattnig, Medical Director of the High-Field MR Center of Excellence of MedUni Vienna/Vienna General Hospital, as a Fellow of the Society.
The European Society for Magnetic Resonance in Medicine and Biology (ESMRMB) is the largest scientific MR society in Europe. It was founded in 1984, when it also held its first annual congress. Since then, its membership has gradually increased and up to 1,200 doctors, technicians, physicists and radiographers now attend the annual congresses.
Siegfried Trattnig organised the 2016 Annual Congress in Vienna.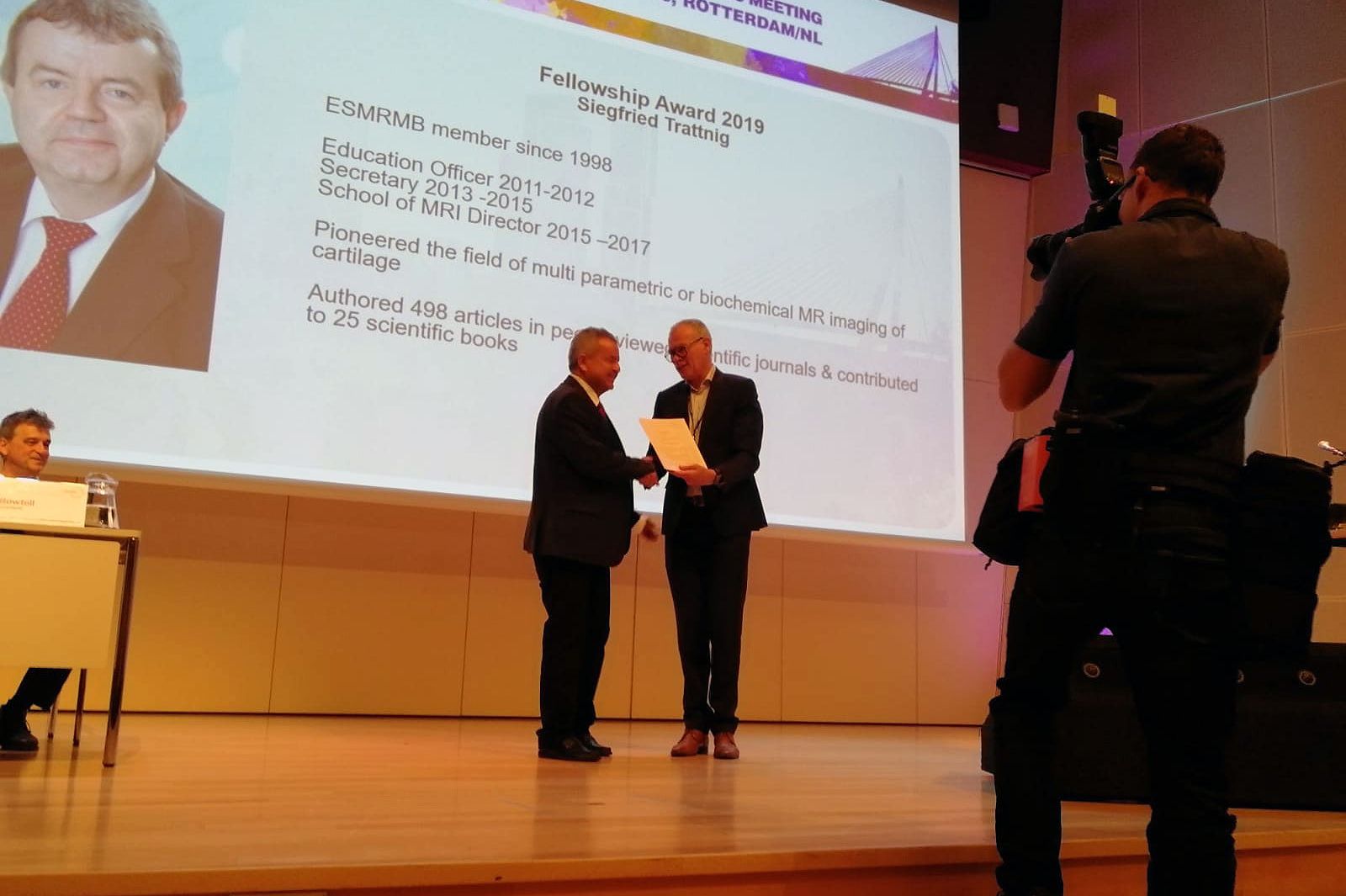 Trattnig served as a member of the Executive Board of the ESMRMB for eight years and held the position of an Educational Officer. In addition to this, he spent four years as Director of the School of MRI, part of the ESMRMB training programme that offers courses in different areas of MR and moves from one European country to another. This clinically oriented training programme is regarded as one of the most important MR training programmes in the world.
Trattnig has twice had the honour of giving a plenary lecture at the ESMRMB Annual Congress – namely in Cannes in 2002, when he took part in the same session as the subsequent Nobel prize-winner for MRI, Sir Peter Mansfield, and now in 2019 at the ESMRMB Annual Congress in Rotterdam, where he was appointed as a Fellow of the Society during the opening session.

About Siegfried Trattnig
Siegfried Trattnig is Professor of Radiology with a particular interest in high-field MRI at MedUni Vienna. Since 2000, he has been Medical Director of the high-field MR research scanner of the University of Vienna and also of the High-Field MR Center of Excellence at MedUni Vienna, since its foundation in 2003.
Under his leadership and with his group of physicists from the Department of Biomedical Imaging and Image-guided Therapy, Vienna has elevated its status over the past few years, by virtue of intensive development of MRI techniques and clinical research, to become Siemens' global reference centre for 7 Tesla.
Siegfried Trattnig has been and still is a member of numerous committees (> 50 in total) in all the major international radiological, orthopaedic and MR societies, such as e.g. the Research Committee Board of the ESR, Chairman of the ESR European Imaging Biomarker Alliance, Chairman of the ISMRM Musculoskeletal Study Group, member of the ISMRM - ESMRMB Intersociety Working Group on MR Safety Secretary , and many more. He is on the Editorial Board of seven scientific journals.
His scientific opus comprises 517 articles in Pubmed and 24 book contributions. He has been allocated funds for a total of 32 scientific research projects with total external funding of €13.5 million.
---