All News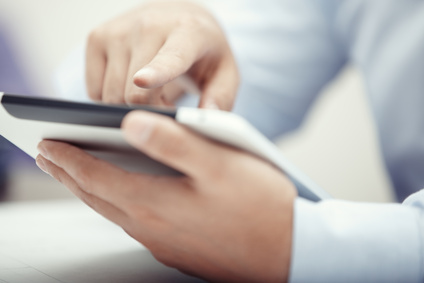 (Vienna, 13 September 2019) There were 1,209 suicides in Austria in 2018. Teaching skills in dealing with those at risk of suicide and offering low-threshold support to people experiencing an emotional crisis are important means of prevention. As part of an international project, ELLIPSE, MedUni Vienna is involved in developing an e-learning platform for students and lecturers. The platform offers online courses in suicide prevention.
Every year there are more than 56,000 suicides in Europe, which not only impact close relatives but also the social and healthcare systems, the education system, the labour market and the economy. Studies estimate that a suicide costs society up to €1 million, if one includes both direct and indirect costs.

There were 1,209 suicides in Austria in 2018. The number of people killed in road accidents during the same period was 409. It is therefore important to develop skills to enable society to deal empathically with people undergoing emotional crises This is particularly true in the education system, for academic teachers and students, for example in the areas of medicine, social care, psychology, sociology or media. Teaching people the necessary skills and inviting people to use digital support services that can be used by someone who is feeling suicidal, including students and university lecturers, can save lives. It is just such a digital solution, intended to become an e-learning platform, that is being developed as part of the international ERASMUS + (ELLIPSE) programme.

Austria will be represented in this project by the Medical University of Vienna. The project is the result of collaboration with Sweden, Norway, Poland and Hungary. Hitherto, none of these countries has had an evidence-based e-learning programme in the field of suicide prevention at a university level. The ELLIPSE project aims to fill this gap by improving qualifications, thereby taking account of the needs and preferences of students and university lecturers. This is achieved by creating a suicide-prevention e-learning platform for students and university lecturers, as well as a textbook and a free self-help app.

The ELLIPSE project will give students access to online suicide-prevention courses and fits into the educational aims of the universities, e.g. to develop coping skills in students in the social and healthcare field so that they will be better equipped to deal with challenges in communicating with suicidal people in the future. The aim is to promote the internationalisation and development of European educational standards in the area of suicide prevention. The project is set to run for a period of three years and, once completed, will be permanently available in the respective countries.

Interested parties will have the opportunity to exchange experiences of dealing with an emotional crisis (including suicidal ideation) and supporting people experiencing such a crisis in the context of surveys, focus groups, social media and project websites. This information will feed into the platform development process.

Those taking part in the project at MedUni Vienna are Nestor Kapusta (Department of Psychoanalysis and Psychotherapy) and Paul Plener (Department of Child and Adolescent Psychiatry). They are counting on the participation of people from many different sectors to contribute their experiences, in particular students and university lecturers, health and social workers, first responders, media representatives and decision-makers, people of different ages, sexual orientation and cultural backgrounds. The project will also include people who have had personal experience of suffering crises in the past and people who have known the trauma of losing a loved one to suicide. Once the project is complete, the project resources will not only be used by the academic community but will also be used to develop European guidelines for training programmes in suicide prevention. The materials will initially be published in German, English, Swedish, Norwegian, Polish and Hungarian and will subsequently be translated into all EU languages.



Contact MedUni Vienna:
Nestor Kapusta, nestor.kapusta@meduniwien.ac.at
Paul Plener, paul.plener@meduniwien.ac.at
---