All News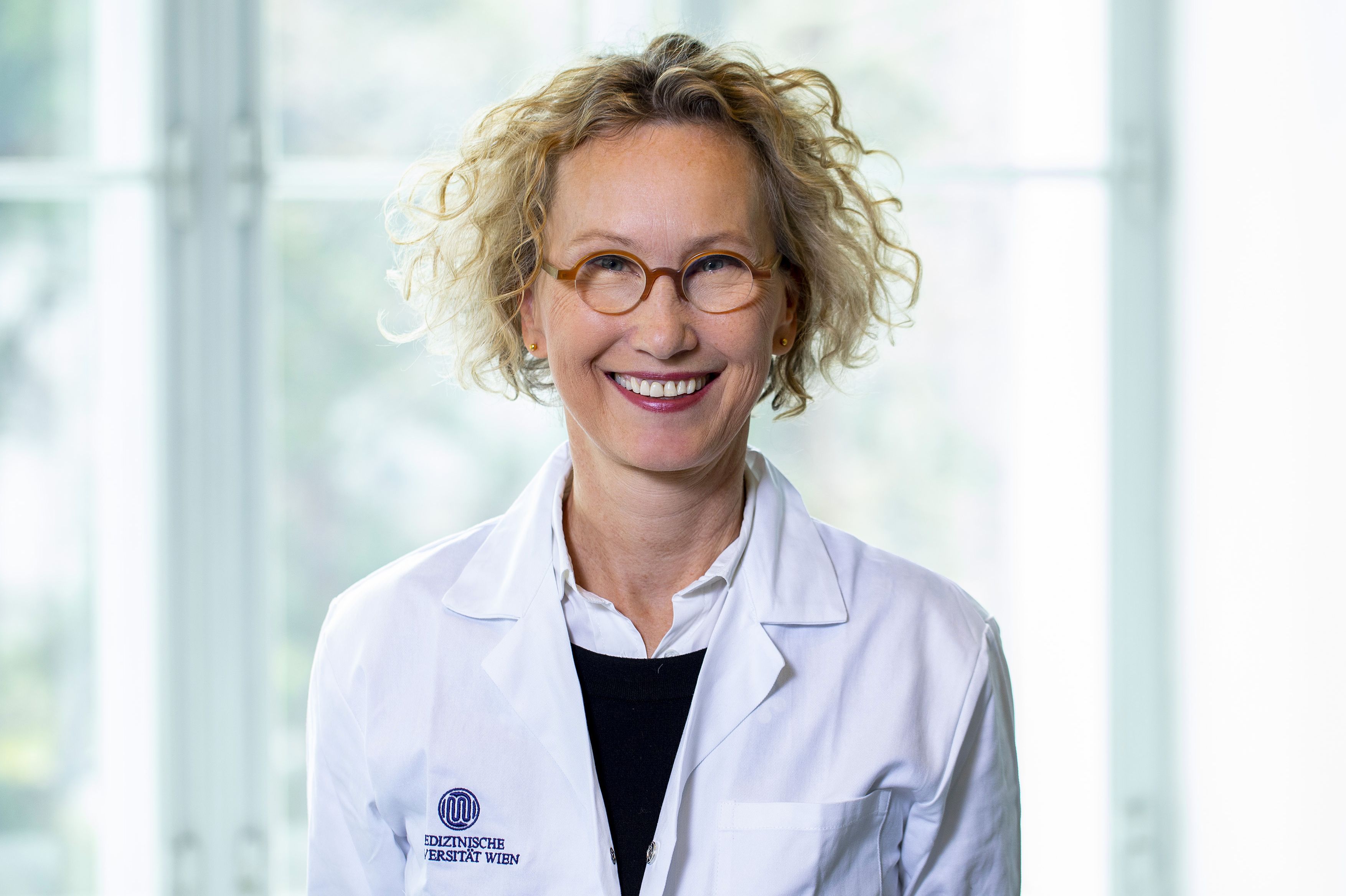 (Vienna, 11 February 2020) Ursula Schmidt-Erfurth, Head of MedUni Vienna's Department of Ophthalmology and Optometrics, has been nominated "Stephen Ryan Lecturer 2020" by the University of California (UCLA) for establishing Artificial Intelligence in ophthalmology. Schmidt-Erfurth recently received this important international award at the prestigious Doheny International Retina Symposium in Pasadena (USA), where she gave the main Ryan Lecture.
Stephen Ryan was one of the most highly regarded ophthalmologists in the USA and President of the entire UCLA Medical School. The lecture named after him is allocated for outstanding services in ophthalmology associated with important innovations in technology and their establishment within society.

Leader in the field of retinal therapy
Ursula Schmidt-Erfurth is an internationally recognised retinal expert. With her focus on developing Artificial Intelligence (AI) for diagnostics and analysis of large numbers of retinal image data, she plays a pioneering role in digital medicine and is in demand throughout the world as an expert in Deep Learning and Personalised Healthcare. Her current initiative at MedUni Vienna's Department of Ophthalmology is the introduction of AI algorithms in the management of the commonest procedure in ophthalmology, injecting medication into the eye (IVOM = intravitreal operative medication). MedUni Vienna is a global leader in this field.
The Department of Ophthalmology and Optometrics of the Medical University of Vienna has been chosen by the European Society of Retina Specialists (EURETINA) to coordinate the development of up-to-date treatment and diagnostic guidelines for diabetic retinopathy and age-related macular degeneration.
About Ursula Schmidt-Erfurth
Ursula Schmidt-Erfurth is a professor of ophthalmology and an expert in ophthalmic surgery. She has headed up MedUni Vienna's Department of Ophthalmology and Optometrics in Vienna General Hospital since 2004, the Vienna Reading Center since 2006 and the AI-based Laboratory for Ophthalmic Imaging at MedUni Vienna since it was set up in 2013. She has authored more than 450 publications and book chapters and is a member of numerous editorial boards for specialist journals (e.g. British Journal of Ophthalmology).

Ursula Schmidt-Erfurth has received numerous awards and honours, including the Fraunhofer Society Research Prize, the American Academy of Ophthalmology Achievement Award, the University of Washington's Roger Johnson Award and the Donald Gass Award from the Retina Society (USA). Since 2014, Schmidt-Erfurth has been an adjunct professor at Feinberg School of Medicine (Northwestern University, Chicago). Ursula Schmidt-Erfurth is a full member of the Austrian Academy of Sciences. In 2018, she was awarded the J. Donald M. Gass Medal for outstanding services in the field of ophthalmology by the international Macula Society in Los Angeles.


---