All News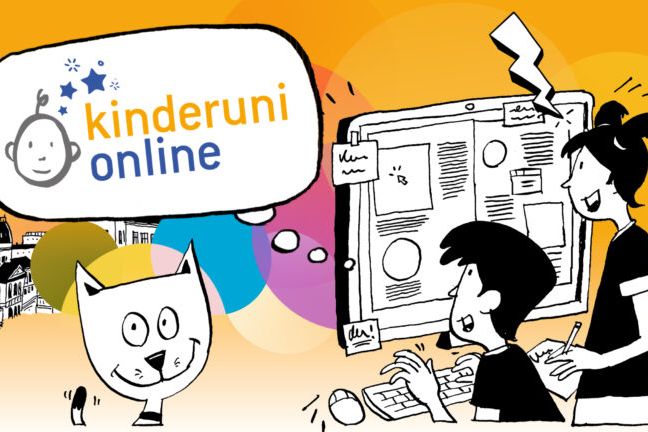 (Vienna, 20 July 2020) Today MedUni Vienna starts its latest Children's University season. This year, due to the coronavirus situation, Kinderuni:Medicine will be exclusively online. The lecturers have thought up exciting content and packaged it for online delivery. At the live-streamed family lecture on 22 July (17:00), interested parties can delve into "The world of viruses".
Kinderuni is offering themed weeks
Whether in the form of a video, podcast or poster, scientists from the participating universities have let their imaginations run wild over the last few weeks and produced exciting, entertaining and varied online formats. Since 06 July, these are being posted online on the Monday of each week:

06 July: Kinderuni:Science 1 – University of Vienna; Focus on digitisation with the kind support of A1
13 July: Kinderuni:Natural Resources – University of Natural Resources and Applied Life Sciences Vienna
20 July: Kinderuni:Medicine – Medical University of Vienna
27 July: Kinderuni:Economics – Vienna University for Economics and Business Administration
03 August: Kinderuni:Veterinary Medicine – Vienna University of Veterinary Medicine
10 August: IST@Kinderuni – Institute of Science and Technology (IST Austria)
17 August: ÖAW@Kinderuni – Austrian Academy of Sciences (ÖAW)
24 August: Kinderuni:Technology – Vienna University of Technology, Kinderuni:Applied Sciences – Vienna University of Applied Sciences
31 August: Kinderuni:Science 2 – University of Vienna
07 September: Themed week on "Climate and Energy"

The best on kinderuni.online: the themed weeks are not a collection of courses that have to be attended at any particular time but are provided in online formats that children can listen to, read or watch at any time!

MedUni Vienna researchers are providing content on many different topics and are offering modules such as "How does one operate on the brain?", "Spiders: the fantastic beasts of medicine" or "Why are kids smarter than mice?".

Each contribution will be accompanied and supplemented by interactive elements in a quiz format, such as e.g. "Switching stations", "Stop-gaps", "Letter puzzles", "Pairs of twins", "Fact check" and many more. If they answer the quiz correctly, participants will collect Geistesblitze (flashes of genius) on their personal kinderuni.online account. Those who have collected a lot of "Geistesblitze" by the end of the summer can call themselves "Master Researchers".

Live-streamed family lecture on 22 July: "The world of viruses"
The family fixture this summer: Wednesday, 17:00 hrs, live-streamed family lecture. You can join in no matter where you are: in the park, up a mountain, by a lake or at home on the sofa. The topics take you on a journey through universities and different areas of research. One of the highlights is on the topical subject "The world of viruses", scheduled for 22 July 2020. After registration, interested parties can delve into the world of viruses with MedUni Vienna virologists Eva Geringer and Monika Redlberger Fritz – live streamed from a Medical University of Vienna lecture theatre.
Log in and attend the event live at 17:00 hrs on Wednesday 22 July.


Link to kinderuni.online kinderuni.online
---