All News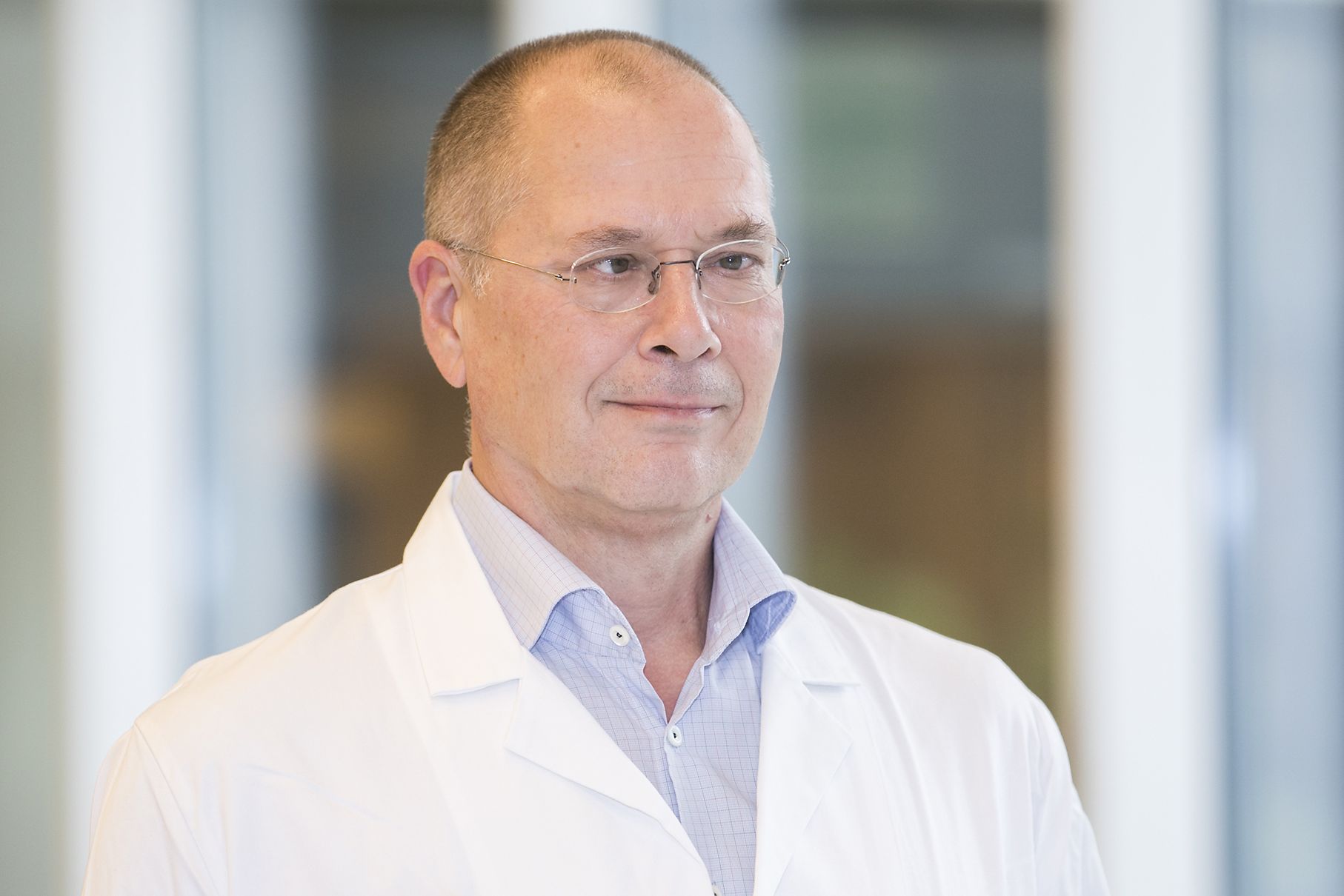 (Vienna, 06 July 2020) Thomas Berger, Head of MedUni Vienna's Department of Neurology, is taking over leading roles in two neurology associations. He has been elected President of the Austrian Society of Neurology (ÖGN) for the next two years. He has also been appointed onto the Board of the European Academy of Neurology (EAN), where he will chair the Scientific Committee.
The Austrian Society of Neurology (ÖGN) is the organisation for Austrian neurologists. The ÖGN was established in 2000 from the previous Austrian Society of Neurology and Psychiatry and represents the interests of nearly 1,500 members on scientific and professional policy matters, and promotes neurology in education and advanced training, teaching and research. It engages in publicity work and fosters collaboration between other professional groups, patients and additional stakeholders.

As a professional society, it represents Austrian neurologists in the World Federation of Neurology (WFN), the European Academy of Neurology (EAN) and the Union of European Medical Specialists (UEMS), as well as a number of other professional bodies.

Thomas Berger was elected President of the ÖGN for a two-year term of office running until June 2022. The role of host and co-organiser of the European Academy of Neurology (EAN) Congress in Vienna from 19 – 22 June 2021 will also fall within his term of office. Due to the coronavirus pandemic, this year's EAN Congress, which normally has around 8,000 participants, was held virtually and free of charge in May 2020, attracting 43,000 participants worldwide and making this congress the largest global neurology event to date.

Board Member of the European Academy of Neurology
During the virtual EAN Congress, Thomas Berger was elected Chair of the Scientific Committee and hence also onto the EAN Board.
The EAN currently represents 47 European national neurological societies and its current membership encompasses more than 45,000 neurologists. The EAN therefore calls itself the "home of neurology".

The EAN's mission is to promote, support and develop neurological excellence in Europe in order to provide the best possible care for patients in Europe (and even beyond). In order to achieve this goal, the EAN is not only striving to develop Europe as a "hot spot" for the neurosciences but, above all, to promote and safeguard standardised, high-level neurology training for young neurologists from Europe (and also from low-income countries). To these ends, the EAN is strongly committed to representing the interests of neuroscience at the corresponding EU-level institutions.

About Thomas Berger
Thomas Berger is a Professor of Neurology and has headed up MedUni Vienna's Department of Neurology since 01 November 2018. Before that, he was Deputy Director of the Department of Neurology at MedUni Innsbruck. Thomas Berger's main research interests are neuroimmunology and multiple sclerosis.


---