All News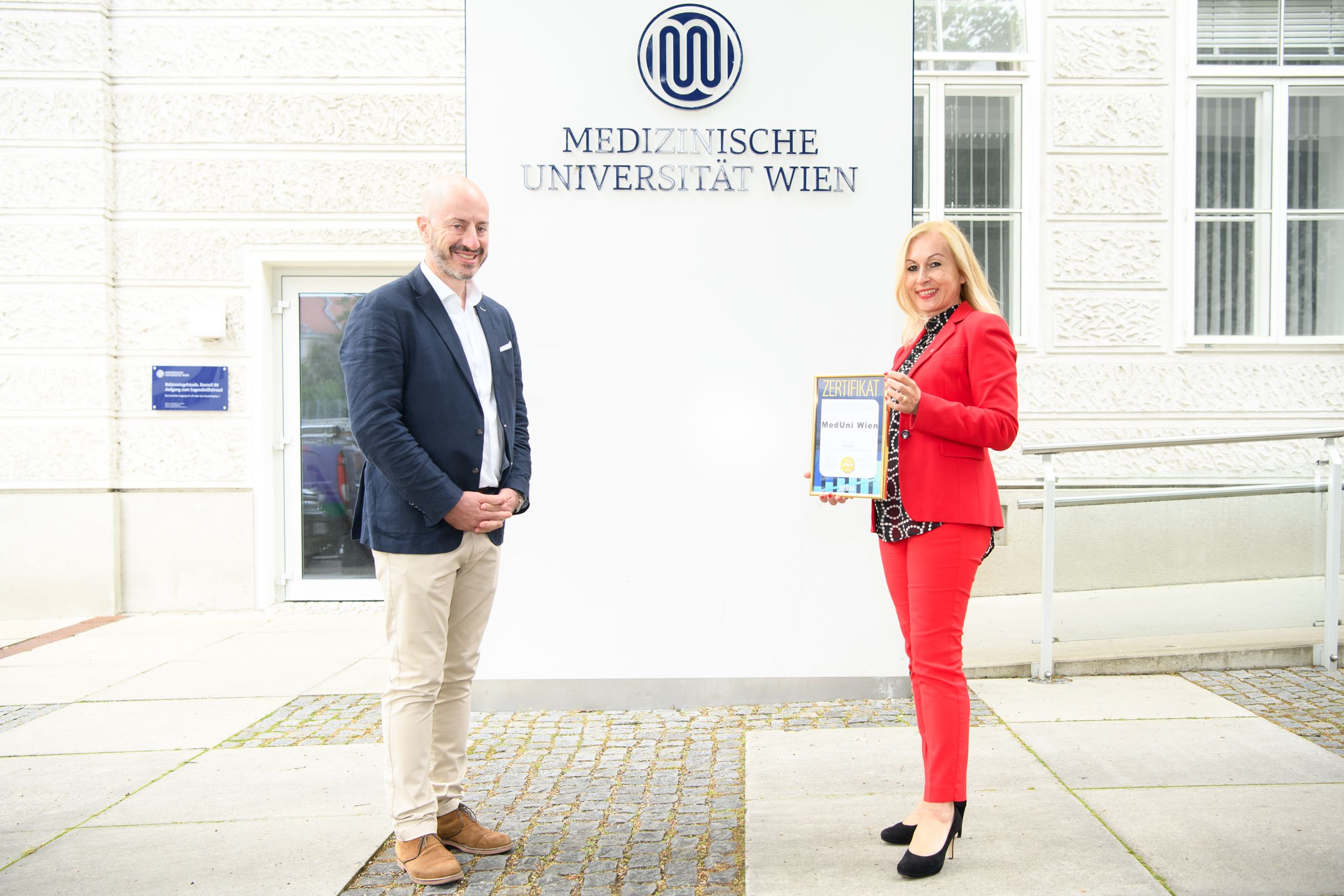 (Vienna, 10 June 2020) The Medical University of Vienna has once again won the prestigious Superbrands Austria Award. The expert jury acknowledged that the Medical University of Vienna is publicly perceived to be a strong brand.
Over the past few years, the "MedUni Vienna" brand has become established within the public's awareness, so that it is now perceived and recognised as a strong brand. The logo, website, emotional visual imagery and uniform overall presence of the Corporate Design ensure that the harmonious brand image of MedUni Vienna is perceived by the public to be one of the top brands in Austria, an assessment that is endorsed by communication experts.

In collaboration with the market research Institute Gfk Austria, Austrian consumers were first of all asked about their favourite brands. The Superbrands Brand Council, an independent committee of experts, then evaluated the identified brands and promoted them to Superbrands.

About Superbrands International
Superbrands are brands that have built up an excellent image in their respective segment or market and are perceived to offer tangible or at least perceptible advantages over their competitors. Marketing and communications experts introduced the Superbrands programme in the UK around 20 years ago. Its purpose is twofold: to shine a spotlight on outstanding brands, thereby providing other market players with successful examples, from which they can learn lessons for their own brands. Since then, the programme has expanded throughout the world. The Superbrands Award is now in 90 countries, spanning all five continents.



---