All News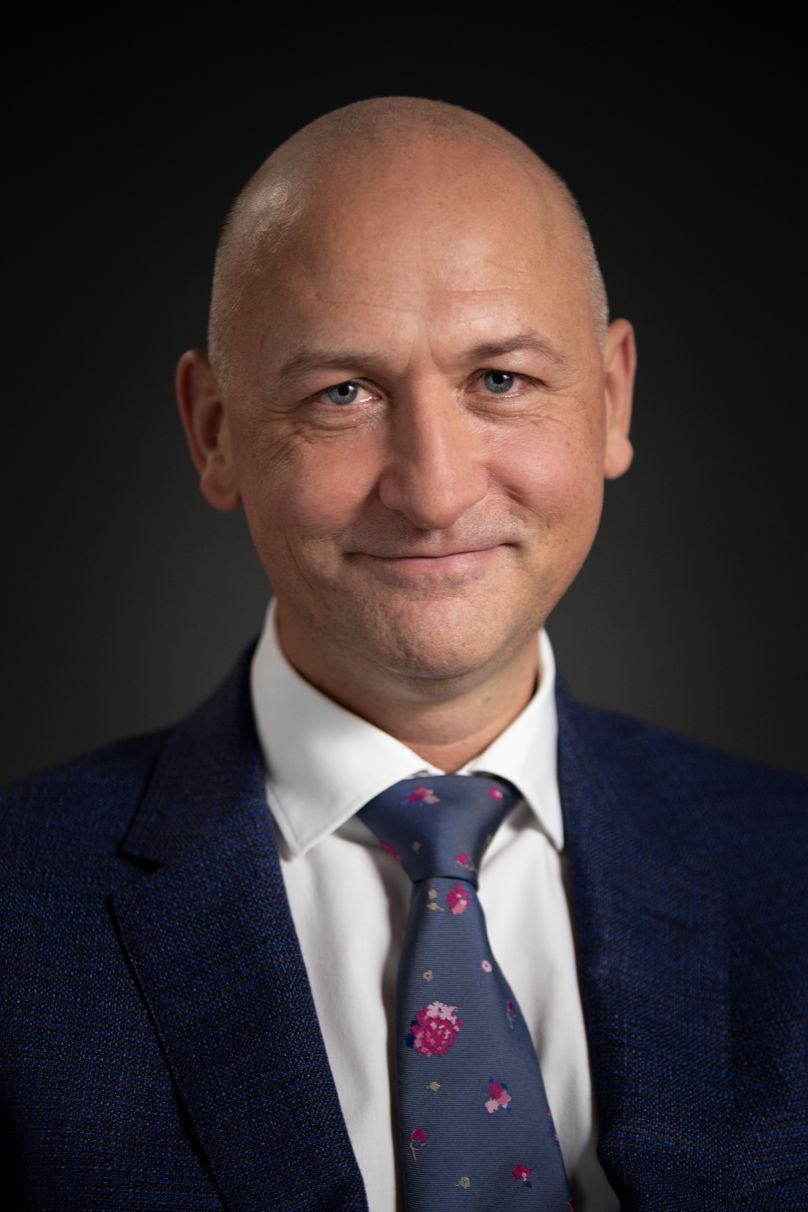 (Vienna, 03 November 2020) Plastic surgeon Oskar Aszmann has taken up the newly announced Chair in "Bionic Reconstruction" at the Medical University of Vienna.
Oskar Aszmann from MedUni Vienna's Department of Surgery is an internationally renowned expert in bionic extremity reconstruction and has headed up the clinical Laboratory for Restoration of Extremity Function at the Medical University of Vienna since 2012. In recognition of his achievements, he was recently awarded the new €40,000 Prize for Research and Innovation by the Christian Doppler Research Association (CDG) at its 25-year anniversary celebration.

Aszmann's most famous patient by far is Patrick Mayrhofer from Upper Austria. In 2011, the young electrician was involved in an industrial accident, in which he came into contact with a live circuit. His left hand could not be saved and was eventually replaced by a bionic hand in the world's first ever procedure of this kind. His story and the novel form of limb reconstruction became an international media event – from interviews on the BBC news channel in the UK to appearances on international TV shows.

Since then, Aszmann and his team at MedUni Vienna have repeatedly established new milestones in bionic reconstruction. For example, this technique has also been used following serious nerve injuries and the results were published in The Lancet in 2015. He has been awarded honours by the Royal Society of Medicine and numerous other awards for this work. The consistent further development of this area eventually resulted in a joint project entitled "Natural BionicS", which is concerned with developing innovative bionic technologies, for which he obtained an ERC Synergy Grant in 2019, worth a total of €10 million.

In early 2020, his research group at MedUni Vienna played a significant role in the successful development of the first fully integrated bionic arm prosthesis in the world, which is ready-to-use and goes under the slogan of "Plug and Play". The results of this study were published in the prestigious New England Journal of Medicine (IF: 70,670).
About Oskar Aszmann
After a foray into the basic principles of biology and philosophy, Oskar Aszmann studied human medicine in Vienna and, in 2004, was appointed Professor of Plastic and Reconstructive Surgery at MedUni Vienna with particular emphasis on nerve and extremity reconstruction. Since then, he has headed up the specialist outpatient clinic for nerve reconstruction and, from 2012 until 2019, was head of the Christian Doppler Laboratory for Restoration of Extremity Function at the Medical University of Vienna and, in June 2019, was able to open the clinical Laboratory for Bionic Extremity Reconstruction with a personal specialist consultation. In this highly specialised environment, he cares for patients with serious arm and leg injuries from all over the world.

The main areas of research pursued by his scientific team include improving surgical techniques and prosthetic reconstructive options, further developing the biotechnological interface and developing associated rehabilitation technologies, since mastering complex technology can be a significant cognitive challenge in general but especially after losing a limb.


---