All News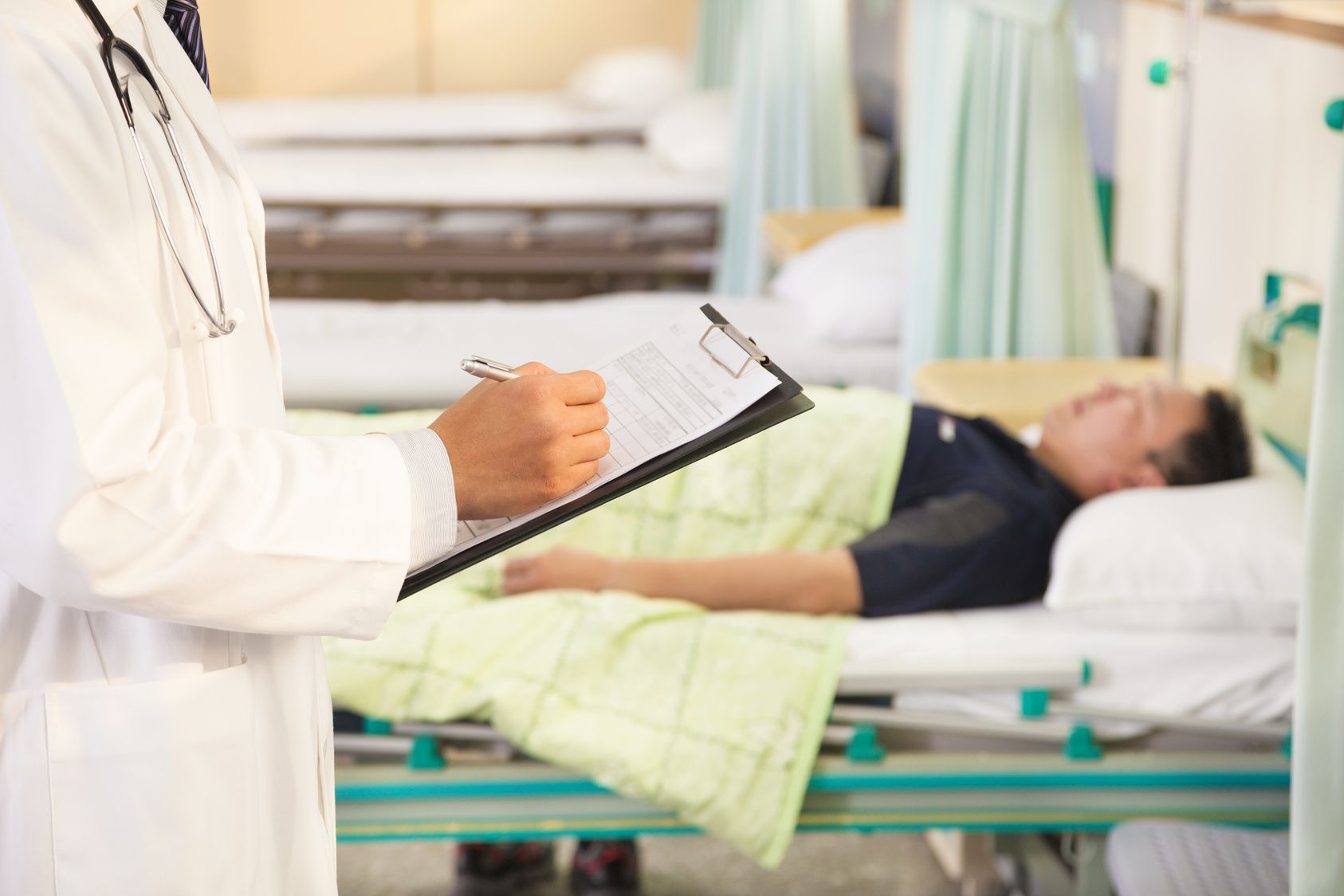 (Vienna, 12 October 2020) As a result of frequent patient contacts, healthcare professionals are exposed to a higher than usual risk of infection with SARS-CoV-2. However, the at-risk population also includes cancer patients in oncology units. In a study conducted by a research team led by Thorsten Füreder from the Division of Oncology of the Department of Medicine I at MedUni Vienna and Vienna General Hospital, it was found that very few doctors, nurses and patients have antibodies against SARS-CoV-2. The study has been published in the leading journal Esmo Open.
Oncologist Thomas Füreder conducted a study to test for SARS-CoV-2 antibodies, in order to determine the level of immunity among healthcare professionals and cancer patients resulting from prior (asymptomatic) COVID-19 infection. Says Füreder: "Our initial question was whether staff and patients had already developed antibodies to the coronavirus, that is to say had already come into contact with SARS-CoV-2 and might even have been infectious themselves." For the study, the Department of Laboratory Medicine of MedUni Vienna and Vienna General Hospital used a validated test method approved in the USA.
All study participants also had to complete a structured questionnaire about basic demographic parameters, personal travel history and presence of any COVID-19-associated symptoms. A total of 146 volunteers (62 doctors and nursing staff and 84 cancer patients) were included in the study.
Contrary to the researchers' expectations, the results showed that only two out of a total of 84 patients and only two out of the 62 staff from the Division of Oncology had antibodies to COVID-19. This therefore demonstrates that a majority of patients and staff at the Division of Oncology are not immune to COVID-19 and have not already had it. Specific SARS-CoV-2 antibodies were only found in people who had had a confirmed COVID-19 diagnosis, which underscores the high level of sensitivity and specificity of the testing methods. Füreder emphasises: "Our study underlines that all the measures taken within the Division, such as mask-wearing, regular testing of patients and staff and access restrictions, have protected the patients and medical staff." Now it is a matter of continuing to implement these measures and maintaining general acceptance of them.
Service: Esmo Open
"SARS-CoV-2 seroprevalence in oncology healthcare professionals and patients with cancer at a tertiary care centre during the COVID-19 pandemic." Thorsten Fuereder, Sophie Berghoff, Gerwin Heller, Helmuth Haslacher, Thomas Perkmann, Robert Strassl, Julia Maria Berger, Christina Puhr, Judith Kreminger, Florian Moik, Lorenz Schubert, Angelika Martina Starzer, Ariane Steindl, Stefan Winkler, Matthias Preusser, Selma Tobudic.
https://esmoopen.bmj.com/content/5/5/e0008

---