All News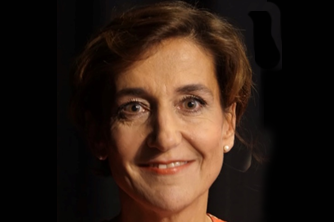 September 2020, Eva Compérat is taking over the Chair of Uropathology at MedUni Vienna. Compérat, who was born in Linz, is coming to Vienna from Sorbonne Université in Paris.
Eva Compérat studied medicine in Vienna and completed her specialist training in pathology in Paris. After working in assistant posts at Hôpitaux de Paris Universitaire (AHU) and Hôtel Dieu, she moved to La Pitié Salpêtrière, where she specialised in uropathology, completed her PhD (thesis on "Early events in bladder carcinogenesis") and worked as a lecturer until 2006. She then moved to the Université Pierre et Marie Curie, where she was an assistant professor. She gained her postdoctoral qualification in 2011 and was appointed as a full professor at the Sorbonne in 2017.

Compérat's main research interest is the development of bladder cancer, especially the "early events" in cancer development, as well as the flat lesions that also play a role in cancer development, such as "carcinoma in situ". She is also interested in molecular classifications and their incorporation into the field of practical uropathology.

Another area of interest is the urothelium, but this time the upper urinary tract. Her group has studied these tumours on a clinical pathology and also a molecular level. Her next goal is to establish a molecular classification to better categorise these tumours.
Compérat's third focus is on prostate cancer, where she is also researching the early stages of development and the "field effect", in other words the extent of genetic alterations from the tumour, via precancerous tissue through to normal tissue.

Research
Working closely with her urology team, Compérat's goal for her discipline is to become a European leader in diagnosis and research and to establish her department as a "center of excellence". This includes standardised reporting in line with leading guidelines and organisations.
Prognostic markers should be increasingly incorporated into standard findings, in order to achieve the most accurate possible diagnoses in the spirit of personalised medicine. Urothelial lesions should also be categorised on a molecular level to rapidly identify the best treatment for an individual.
When it comes to prostate cancer, Compérat wants to work closely with colleagues from Urology and Radio-oncology, so that, in future, it will be possible to predict from a biopsy whether patients not in the "active surveillance" group will respond better to surgery or radiotherapy.
Another project is to further develop Artificial Intelligence – which is already being used for prostate cancer to some extent but is still in its infancy – and to extend its use to other urological lesions.

Education
Compérat's goal is to increase the dynamism and visibility of uropathology and to elevate its status, in the teaching of pathology, inter alia. International training courses for pathologists, master classes, scientific, practice-oriented publications and other initiatives are to be undertaken to make the location of MedUni Vienna/Vienna General Hospital more attractive to young pathologists, in order to retain them. A role model might be the Giordiano School of Pathology in collaboration with the European Society of Pathology (ESP).
---