The Christian Doppler Laboratory for Personalized Immunotherapy aims to provide a comprehensive 360° biomarker including various tissue-based, blood-based and radiology-based information of a particular patient for prediction of response to immune checkpoint-inhibition.
Our Vision: Individual Immunotherapy for each Individual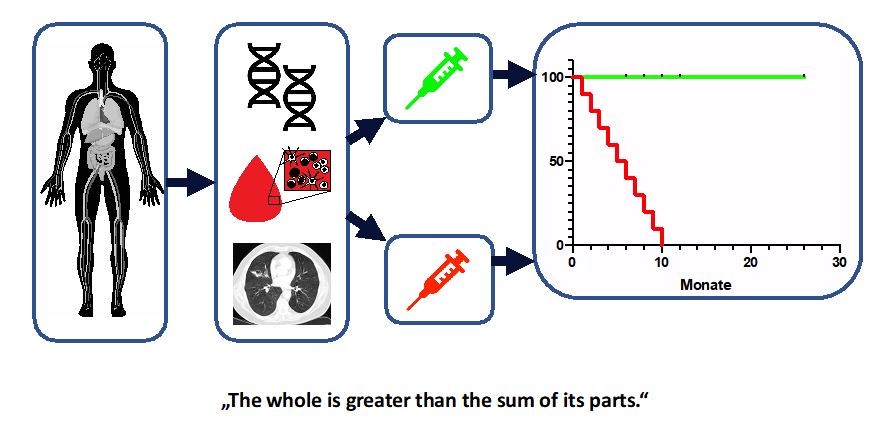 Immunotherapy of cancer represents a major breakthrough in oncology as long-term disease control can be achieved in some patients even in advanced disease stages. Immune checkpoint inhibitors activate the patient's own immune system in order to enhance the anti-tumor immune reaction. However, only a fraction of patients responds to the currently available immunotherapies, while a clinically relevant fraction presents with primary resistance. Biomarkers reliably predicting which patients respond to immune checkpoint inhibitors are therefore urgently needed.
Tumor DNA methylation profiles correlate with response to anti-PD-1 immune checkpoint inhibitor monotherapy in sarcoma patients
LAG-3 expression in the inflammatory microenvironment of glioma
Circulating PD-L1 levels change during bevacizumab-based treatment in recurrent glioma
---