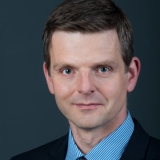 Keywords
Adaptive Immunity; Autoimmunity; Biophysics; Cell Biology; Microscopy
Research group(s)
Huppa Lab
Research Area: T cell antigen recognition, immunology, cell biology, signal transduction, imaging, protein engineering, biophysics, structural biology
Members:
Research interests
In the Huppa lab we are interested in how the adaptive and innate branch of the immune system work together to distinguish between friend and foe. For the most part our curiosity revolves around two questions:
How do lymphocytes, in particular T cells, recognize antigens on a molecular, subcellular and cellular level?
How do Antigen Presenting Cells modulate antigen-specific T cell responses?
We are aiming for quantitative answers by cell biological, biophysical and genetic means to explain how T cells establish their exquisite antigen selectivity and sensitivity and maintain the right balance between tolerance and immunity. Furthermore, we are investigating the molecular mechanisms underlying tumor recognition by Chimeric Antigen Receptor modified T cells (CAR T cells), as a means to optimize CAR T cell performance in cancer immunotherapy.