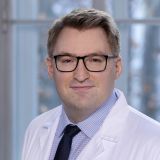 Keywords
Aneurysm, Ruptured; Aortic Aneurysm; Aortic Aneurysm, Abdominal; Biomarkers, Pharmacological; Cardiovascular Abnormalities; Cardiovascular Diseases; Cardiovascular System; Carotid Artery Diseases; General Surgery; Glomerular Filtration Rate; Kidney Failure, Chronic; Kidney Function Tests; Molecular Biology; Monocytes; Neutrophils; Randomized Controlled Trial
Research group(s)
Arge Brostjan
Research Area: Vascular Disease; interplay of endothelial cells, platelets and leukocytes in pro-inflammatory activation, coagulation and angiogenesis
Members:
Vienna Vascular Surgery Research Laboratories
Members:
Research interests
My main research focus is to investigate biomarkers and inflammatory components in cardiovascular and associated diseases, especially focused on translational research regarding neutrophils and neutrophil extracellular traps (NETs) in abdominal aortic aneurysms (AAAs).
We perform different mouse models of AAA and the research is designed to elucidate molecular mechanisms of cardiovascular disease underlying different aspects of pathology and to develop novel therapeutic approaches.
In addition, I am involved in randomized clinical trials and biobanking at the Department of Surgery - Division of Vascular Surgery at the Medical University of Vienna, Vienna General Hospital.
Finlandia Prize of the Association of International Vascular Surgeons 2023
Award Winner of the Hans and Blanca Moser-Foundation for Cardiovascular Research 2022
Best Young Investigator Award of the European and Austrian Society for Surgical Research 2020
Award Winner of the Austrian Society of Surgery 2020
PhD Student of the Month Award - Medical University of Vienna
Member of the International Society of Surgery
Member of the Austrian Society of Vascular Surgery
Member of the German Society of Vascular Surgery
Member of the Austrian Society of Surgical Research
Member of the Austrian Society of Surgery