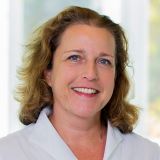 Keywords
Anthropology, Medical
Research group(s)
Unit Medical Anthropology and Global Health
Head: Ruth Kutalek
Research Area: Research at the Unit focuses on the socio-cultural implications and perceptions of infectious diseases (especially Ebola viral disease, measles, and yellow fever), antimicrobial resistance (AMR), nutritional anthropology (e.g. geophagy), issues of access to health care for disadvantaged and vulnerable populations, mental health, representations of human bodies, human-animal-environment interactions, as well as anthropological perspectives in emergency response and humanitarian assistance.
Members:
Research interests
Anthropological perspectives on infectious diseases and in disaster response, Covid-19, Ebola Virus Disease, Lassa fever: occupational situation of health care workers; psycho-social situation of Ebola survivors; health seeking behavior in times of crisis.
Access to health care for vulnerable populations (specifically migrants, refugees, certain ethnic groups)
Health care workers on the move from resource-poor settings ("brain drain")
Diversity studies: Development of curricula in resource poor settings; transcultural competence in the medical curriculum
Ethnopharmacology: geophagy (consumption of clay) and its implications for public health research in Africa and Asia
Techniques, methods & infrastructure
Qualitative study designs (semi-structured and in-depth interviews; participatory research), Media Analysis, Applied Social Science Methods; Analysis with the software atlas.ti, using different theoretical frameworks, such as feminist and socio-political approaches
Selected publications
2020 Kutalek R, Baingana F, Sevalie S, Broutet N, Thorson A: Perceptions on the collection of body fluids for research on persistence of Ebola virus. PLoS Neglected Tropical Diseases https://doi.org/10.1371/journal.pntd.0008327
2020 Huebl L., Nnyombi A, Walakira E, Kutalek R. Yellow fever vaccine safety perception of pregnant women in emergency response mass vaccination in Uganda. American Journal of Tropical Medicine & Hygiene DOI: https://doi.org/10.4269/ajtmh.19-0439
2019 Jeleff M, Lehner L, Giles-Vernick T, Dückers M, Napier D, Jirovsky E, Kutalek R. Vulnerability assessment tools for infectious threats and antimicrobial resistance: a scoping review protocol. BMJ Open 2019;9:e031944. doi:10.1136/bmjopen-2019-031944
2019 Giles-Vernick T, Kutalek R, Napier D, Kaawa-Mafigiri D et al. A new social sciences network for infectious threats. Lancet Infectious Diseases 19; 461-463. https://doi.org/10.1016/S1473-3099(19)30159-8
2015 Kutalek R; Wang S; Falla M; Wesseh S; Gilbert J: Ebola interventions: Listen to communities. Lancet Global Health 22. Jan, http://dx.doi.org/10.1016/S2214-109X(15)70010-0