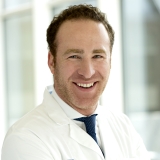 Keywords
Biomarkers, Pharmacological; Diagnostic Techniques, Urological; Molecular Diagnostic Techniques; Oncology; Patient Outcome Assessment; Prostate; Prostatic Diseases; Urinary Bladder Diseases; Urologic Diseases; Urology
Research interests
My research focuses on urologic oncology - molecular mechanisms, markers, early detection, natural history, treatment, translational and outcomes research. Specially, I´ve been working on the discovery, testing, and validation of molecular markers associated with the biological and clinical behavior of prostate and urothelial cancers. My laboratory research focuses on integrative genomics and epigenomics of urothelial carcinoma with the goal of designing personalized therapeutic strategies.
Holder of four patents stemming from research into prostate and bladder cancer, and recipient of various national and international rewards. 2014 Crystal Matula Award (EAU). 2017 Gold Cystoscope Award (AUA).
Member of various academic societies and a journal, meeting abstracts, and grant reviewer for numerous national and international organizations. Editorial board member of various journals including European Urology, BJU International, World Journal of Urology, Current Opinion in Urology, Immunotherapy, and Journal of Men's Health among others.
Selected publications
Shariat, S.F. et al., 2001. Adenovirus-mediated transfer of inducible caspases: a novel "death switch" gene therapeutic approach to prostate cancer. Cancer Res. 2001 Mar 15;61(6):2562-71. PMID:11289132. http://cancerres.aacrjournals.org/content/61/6/2562.long
Margulis, V. et al., 2009. Multi-Institutional Validation of the Predictive Value of Ki-67 Labeling Index in Patients With Urinary Bladder Cancer. JNCI Journal of the National Cancer Institute, 101(2), pp.114-119. Available at: http://dx.doi.org/10.1093/jnci/djn451.
Kikuchi, E. et al., 2009. Lymphovascular Invasion Predicts Clinical Outcomes in Patients With Node-Negative Upper Tract Urothelial Carcinoma. Journal of Clinical Oncology, 27(4), pp.612-618. Available at: http://dx.doi.org/10.1200/JCO.2008.17.2361.
Shariat, S.F. et al., 2008. External Validation of a Biomarker-Based Preoperative Nomogram Predicts Biochemical Recurrence After Radical Prostatectomy. Journal of Clinical Oncology, 26(9), pp.1526-1531. Available at: http://dx.doi.org/10.1200/JCO.2007.12.4669.
Lotan, Y. et al., 2013. Prospective Evaluation of a Molecular Marker Panel for Prediction of Recurrence and Cancer-specific Survival After Radical Cystectomy. European Urology, 64(3), pp.465-471. Available at: http://dx.doi.org/10.1016/j.eururo.2013.03.043.