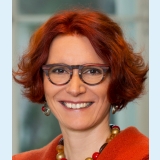 Keywords
Allergy and Immunology
Research group(s)
Allergy Research
Research Area: Focuses on the elucidation of the immune mechanisms operative in the induction, maintenance and treatment of allergic disorders and the development of novel concepts for efficient and safe allergen-specific immunotherapy.
Members:
Research interests
We are interested in elucidating the immunological mechanisms underlying the induction, maintenance and effective treatment of IgE-mediated allergy. Moreover, we characterize allergens and develop novel concepts for allergen-specific immunotherapy.
Techniques, methods & infrastructure
Our expertise includes a broad spectrum of state-of-the-art-methodologies in cellular and molecular biology and immunology, e.g. human cell culture, magnetic cell sorting, FACS, intracellular cytokine detection, real-time PCR, live cell imaging, T cell cloning and T cell epitope mapping systems, ELISA, and immunoblotting.
We are specialized in the isolation and characterization of primary immune cells (T, B, DC, Monocytes), and allergen-specific T cell lines and clones. In addition, we perform various read-out systems for allergic responses, e.g. basophil activation assays, mediator-release experiments, facilitated allergen-binding assays, and study antigen-processing by means of antigen-uptake and degradation assays, endolysosomal proteolysis, and presentation to specific T cells.
Selected publications
Kinaciyan, T. Efficacy and safety of 4 months of sublingual immunotherapy with recombinant Mal d 1 and Bet v 1 in patients with birch pollen-related apple allergy.J Allergy Clin Immunol. 2018 Mar;141(3):1002-1008. doi: 10.1016/j.jaci.2017.07.036
Polak et al. A novel role for neutrophils in IgE-mediated allergy: Evidence for antigen presentation in late-phase reactions. J Allergy Clin Immunol. 2018 Jun 18. pii: S0091-6749(18)30858-3
Kitzmüller et al. Fusion proteins of flagellin and the major birch pollen allergen Bet v 1 show enhanced immunogenicity, reduced allergenicity, and intrinsic adjuvanticity. J Allergy Clin Immunol. 2018 Jan;141(1):293-299.e6.
Kinaciyan, T. et al.. Recombinant Mal d 1 facilitates sublingual challenge tests of birch pollen-allergic patients with apple allergy. Allergy, p.n/a-n/a. Available at: http://dx.doi.org/10.1111/all.12781.
Bohle, B. et al. Sublingual immunotherapy induces IL-10-producing T regulatory cells, allergen-specific T-cell tolerance, and immune deviation. J Allergy Clin Immunol. 2007 Sep;120(3):707-13