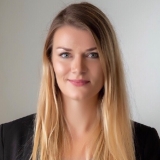 Keywords
Benchmarking; Chronic Disease; Evaluation Studies; Health Care Quality, Access, and Evaluation; Health economics; Health Services Research; Health system performance assessment; Palliative Care; Public Health; Quality Indicators, Health Care; Telemedicine
Research group(s)
Health Economics
Research Area: Major research areas include the socioeconomic aspects of health, the organisation and evaluation of health care services and health systems, and the comparative costs, benefits and cost-effectiveness of relevant preventative, diagnostic and treatment options.
Members:
Research interests
Health system performance assessment
Outcomes research
Patient reported outcome measures
Development and evaluation of performance measures
Economic evaluation
Quality of hospital care
Palliative care
Chronic disorders
Telemedicine
Prediction modelling
Selected publications
Fischer C, Lingsma H, Hardwick R, Cromwell DA, Steyerberg E, Groene O. Risk adjustment models for short-term outcomes after surgical resection for oesophago-gastric cancer. British Journal of Surgery. 2016. 103(1): 105-116.
Fischer C, Steyerberg EW, Fonarow GC, Ganiats TG, Lingsma HF. A systematic review and meta-analysis on the association between quality of hospital care and readmission rates in patients with heart failure. American Heart Journal 2015 Nov;170(5):1005-17.
Fischer C, Lingsma H, van Leersum N, Tollenaar RA, Wouters MW. Comparing colon cancer outcomes: The impact of low hospital case volume and case-mix adjustment. European Journal of Surgical Oncology. 2015; 41(8).
Fischer C, Lingsma M, Marang van de Mheen P, Kringos DS, Klazinga NS, Steyerberg EW. Is the readmission rate a valid quality indicator? A review of the evidence. PloS One. 2014; 9 (11).
Fischer C, Lingsma H, Klazinga N, Hardwick R, Cromwell D, Steyerberg E, Groene O. Volume-outcome revisited: The effect of hospital and surgeon volumes on multiple outcome measures in oesophago-gastric cancer surgery. PLoS One. 2017 Oct 26;12(10).