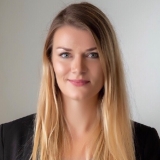 Keywords
Benchmarking; Chronic Disease; Evaluation Studies; Health Care Quality, Access, and Evaluation; Health economics; Health Services Research; Health system performance assessment; Outcome Assessment (Health Care); Palliative Care; Public Health; Quality Indicators, Health Care; Telemedicine
Research group(s)
Health Economics
Research Area: Major research areas include the socioeconomic aspects of health, the organisation and evaluation of health care services and health systems, and the comparative costs, benefits and cost-effectiveness of relevant preventative, diagnostic and treatment options.
Members:
Research interests
Health system performance assessment
Outcomes research
Patient reported outcome measures
Development and evaluation of performance measures
Economic evaluation
Quality of hospital care
Palliative care
Chronic disorders
Telemedicine
Prediction modelling
Selected publications
Fischer C, Alvarico SJ, Wildner B, Schindl M, Simon J (2023): The relationship of hospital and surgeon volume indicators and post-operative outcomes in pancreatic surgery: a systematic literature review, meta-analysis and guidance for valid outcome assessment. HPB(Oxford) April;25(4):387-99.
Fischer C, Mayer S, Peric N, Simon J, PECUNIA Group (2022): Establishing a comprehensive list of mental health-related services and resource use items in Austria: A national-level, cross-sectoral country report for the PECUNIA project. PLoS One, 21;17(1):e0262091.
Fischer C, Mayer S, Peric N, Simon J. (2002): Harmonization issues in unit costing of service use for multi-country, multi-sectoral health economic evaluations: a scoping review. Health Econ Rev. 3;12(1):42.
Fischer C, Lingsma M, Marang van de Mheen P, Kringos DS, Klazinga NS, Steyerberg EW. Is the readmission rate a valid quality indicator? A review of the evidence. PloS One. 2014; 9 (11).
Fischer C, Lingsma H, Klazinga N, Hardwick R, Cromwell D, Steyerberg E, Groene O. Volume-outcome revisited: The effect of hospital and surgeon volumes on multiple outcome measures in oesophago-gastric cancer surgery. PLoS One. 2017 Oct 26;12(10).