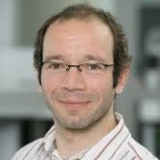 Keywords
Membrane Transport Proteins; Membranes; Molecular Docking Simulation; Molecular Dynamics Simulation; Neurotransmitter Transporters; Sequence Alignment; Structural Homology, Protein
Research interests
Membrane Transporter: Combining Simulations with Experiments
We combine experiments with computer simulations to study membrane transporters: molecular dynamics simulations are user to investigate the transport process at atomic detail; in vitro experiments are performed to study their function.
ABC transporter: The human genome codes for 48 members of the ABC protein family. Most members are membrane exporters, while four are involved in regulation of gene expression. Common to all ABC transporter are the nucleotide binding domains, which provide the driving force through ATP hydrolysis. We focus on conformational changes of the transport cycle, substrate selectivity, and coupling between ATP hydrolysis and substrate transport.
Neurotransmitter transporter: The secondary active transporter from the SLC6 family (including dopamine (DAT), norepinephrine (NET), and serotonin (SERT) or GABA transporters (GAT)) are mainly located on presynaptic neurons and glia cells. Their core physiological role is termination of neurotransmission by rapid removal of neurotransmitters from the synaptic cleft. Disregulationis associated with disorders like depression, attention deficit hyperactivity disorder, autism or bipolar disorder. We are using computational methods to investigate substrate and inhibitor binding, and the molecular details of active transport and use experimental approaches to very predictions (in collaboration with the Sitte and Freissmuth lab).
Techniques, methods & infrastructure
We use computational methods including molecular modelling, structural visualization, docking, homology modelling, sequence alignments, molecular dynamics simulations, and free energy calculations. Experiments are carried out with collaboration withing the Medical University of Vienna (the labs of Sitte, Freissmuth, Chiba and Szakacs).

Grants
Illuminating the TRPC3 signaling machinery (2019)
Source of Funding: FWF (Austrian Science Fund), Stand alone projects
Principal Investigator
NeuroTrans: Neurotransmitter Transporters: from single molecules to human pathologies (2019)
Source of Funding: EU, Marie Sklodowska Curie Action: European Training Network
Coordinator of the collaborative project
Energy coupling in the serotonin transporter (2018)
Source of Funding: FWF (Austrian Science Fund), Stand-Alone Projects
Principal Investigator
Transport cycle of the ABC transporter ABCB1 (2010)
Source of Funding: FWF (Austrian Science Fund), Stand-Alone Projects
Principal Investigator
Transmembrane Transporters in Health and Disease (project part leader) (2007)
Source of Funding: FWF (Austrian Science Fund), Special Research Programmes (SFB35)
Principal Investigator