Back to overview
The NGF system and its interplay with endocannabinoid signaling, from peripheral sensory terminals to the brain: new targets for the development of next generation drugs for neuropathic pain.
---
So far, there are no effective treatments for neuropathic pain (NP), and current treatments suffer from serious unwanted side effects. The NGF ligand-receptor system has recently emerged as a novel target for NP of great therapeutic potential, a master regulator, controlling both neuropathic and inflammatory components. Besides being a multi-component system, it modulates the endocannabinoid (EC) signalling. Blocking the NGF signaling system is therefore a rational and thoroughly validated approach to pain therapy. To fully exploit the huge therapeutic potential of NGF system, we built a consortium of leading researchers in the NGF, EC and pain scientific arena.
The project results will provide solid, mechanism-based grounds for the development of already identified second-generation therapeutics, based on the "NGF target" system, as well as for the identification and validation of new druggable targets emerging from the elucidated mechanisms. It will also identify biomarkers for NP, validated in animal models and clinical samples that could result in future clinical benefits, for the stratification of patients suffering from different neuropathies and their treatment. Finally, this project will contribute to the understanding and controlling NP mechanisms, with an interdisciplinary approach, leading to the development of next-generation NGF targeting drugs.
---
MedUni Vienna Researchers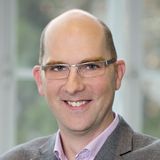 Research Staff
Valentina Cinquina
Walter Johannes Beiersdorf
Katarzyna Malenczyk
Roman Romanov
Fatima Girach
Bara Szarowska
Edit Szodorai
Gloria Arque Fuste
Michaela Plagg
---
Consortium
9 project participants
Coordinator: Antonio Cattaneo, Scuola Normale Superiore Di Pisa (SNS), Italy
---
Facts
| | |
| --- | --- |
| Programme | FP7 |
| Call/Topic | FP7-HEALTH-2013-INNOVATION- |
| Project duration | 01.04.2014 - 31.12.2017 |
| EU contribution – MedUni Vienna | € 710.215 |
| EC contribution – total project | € 5.860.831 |