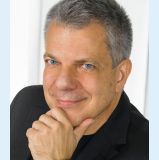 Keywords
Chromatin; Epigenetic Repression; Signal Transduction
Research group(s)
Epigenetics and RNA Biology - HDAC1/HDAC2
Head: Christian Seiser
Research Area: We intend to dissect the catalytic and non-catalytic functions of HDAC1 and HDAC2. We will examine whether HDAC1 and HDAC2 are relevant targets for small molecules as anti-cancer drugs. We plane to analyse how post-translational modifications of these enzymes control the assembly, activity and recruitment of HDAC1/HDAC2 co-regulator complexes.
Members:
Research interests
DNA, the carrier of genetic information in our cells, is organized with the help of histone proteins as chromatin. Histone modifications affect the chromatin structure and thereby important biological processes such as transcription, replication and DNA repair. Our group is specifically interested in the role of histone deacetylases (HDACs) in development and disease. HDAC1 gene disruption in mice leads to reduced proliferation and severe developmental problems resulting in embryonic lethality of HDAC1 knockout mice (Lagger et al., 2002). Surprisingly, absence or reduced expression of HDAC1 in murine or human teratomas led to increased proliferation and reduced differentiation and was linked with a more malignant phenotype (Lagger et al., 2010). By using conditional HDAC knockout mice we have recently revealed the function of HDAC1 and HDAC2 enzymes during epidermal development and tumorigenesis (Winter et al., 2013), in neurogenesis (Hagelkruys et al., 2014) and in collaboration with Wilfried Ellmeier during T cell development (Grausenburger et al, 2010; Boucheron et al.,2014). HDACs are inactivated by small molecule inhibitors that are currently tested in clinical trials fo treatment of cancer and neurological diseases. In ongoing projects we examine whether HDAC1 and HDAC2 are relevant targets for these drugs.
Techniques, methods & infrastructure
Mouse genetics, chromatin related methods, gene expression analysis
Grants
SFB-F70 "HDACs as regulators of T cell-mediated immunity in health and disease (2019)
Source of Funding: FWF (Austrian Science Fund), Special Research Programmes (SFB)
Principal Investigator
DOC32 Molecular & Cellular Control of Tissue Homeostasis in Health & Disease - TissueHome (2018)
Source of Funding: FWF (Austrian Science Fund), doc.funds Programme
Principal Investigator
Mimicking isoform-specific HDAC inhibitors (2016)
Source of Funding: FFG (Austrian Research Promotion Agency), BRIDGE early stage
Principal Investigator
Enzymatic and non-enzymatic functions of HDAC1 and HDAC2 (2015)
Source of Funding: FWF (Austrian Science Fund), Stand-Alone Projects
Principal Investigator
HDAC1 and HDAC2 as regulators of tumorigenesis (2015)
Source of Funding: FWF (Austrian Science Fund), Stand-Alone Projects
Principal Investigator
HDAC1 and HDAC2 as regulators of epidermal homeostasis (2013)
Source of Funding: FWF (Austrian Science Fund), Stand-Alone Projects
Principal Investigator