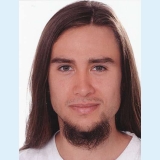 Keywords
Angiotensins; Artificial Intelligence; Chymases; Diabetes Mellitus; Kidney; Kidney Transplantation; Mast Cells; Neprilysin; Pathology; Pattern Recognition, Automated; Renin-Angiotensin System
Research group(s)
Renal Pathology and Immunopathology
Members:
Research interests
Our main focus is the description of regulatory changes of the Renin-Angiotensin System (RAS) in kidney disease and after kidney or heart transplantation. Specifically, we investigate the individual actitivity of angiotensin forming enzymes in tissues (local RAS) and plasma (systemic RAS). Factors like RAS blockade therapy (ACEi, ARB, etc.) and transplantation-associated variables (duration, rejection, type of underlying disease) might critically affect the organ-specific RAS and transplantation outcomes (graft survival, mortality). The overall goal is understand RAS regulation in this disease settings and provide a patient-tailored RAS blocking therapy to optimize patient outcomes.
Techniques, methods & infrastructure
Angiotensin quantification and enzyme activity measurement is performed externally (Attoquant Diagnostics GmbH). Immunohistochemistry is performed in-house in cooperation with the Institute of Pathology. Standard techniques such as western blot, native PAGE, realtime PCR, flow cytometry, cell culture, RNA transfection and HDL isolation are readily available at our laboratory.