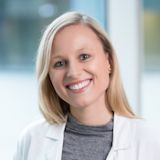 Keywords
Fetal Diseases; Fetal Growth Retardation; Hypertension, Pregnancy-Induced; Pregnancy Complications, Cardiovascular; Pregnancy, High-Risk; Ultrasonography, Prenatal
Research group(s)
Hypertensive disorders of pregnancy
Members:
Research interests
Priv. Doz. DDr. Binder's research interests focus on hypertensive disorders of pregnancy (biomarkers and cardiovascular assessment), fetal growth restriction, prenatal ultrasound and fetal Medicine.
Techniques, methods & infrastructure
The Department of Obstetrics and fetomaternal Medicine offers a biobank with longitudinal samples of healthy pregnant women as well as of women with Hypertensive disorders of Pregnancy.