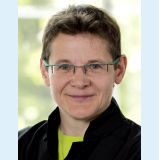 Keywords
Lymphoma, Non-Hodgkin; Sex-specific Differences
Research group(s)
Vanura
Head: Katrina Vanura
Research Area: Our research encompasses various aspects of lymphoid malignancies - host and tumor genetics, environmental factors, sex specific differences, markers for prognosis and treatment response.
Members:
Research interests
Lymphoid malignancies particularly of the B-cell type are among the most common malignancies in Western countries. They are also characterized by a male preponderance and a more benevolent disease course in women. We try to elucidate the bases of these sex-specific differences which not only seem to have an impact on the molecular characteristics of the malignant cells but also on clinical presentation and response to treatment.