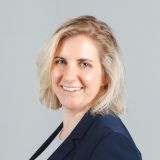 Keywords
Anthropology, Cultural; Anthropology, Medical; Austria; Delivery of Health Care, Integrated; Europe; European Union; Feminism; Government Agencies; Health Care Sector; Hepatitis C; Insurance, Health, Reimbursement; Pharmaceutical Solutions; Public Health; Social Marginalization; Social Sciences; Social Welfare; Technology, Pharmaceutical
Research group(s)
Grabovac Group
Head: Igor Grabovac
Research Area: Our group within the Department of Social and Preventive Medicine focuses on health behavior and preventive measures in vulnerable populations (LGBTIQ+, homeless, refugees and displaced people among others).
Members:
Research interests
I currently work on the CANCERLESS Project (https://cancerless.eu/, EU-Horizon 2020) at The Community Health Lab (www.igorgrabovac.com), which aims to implement and evaluate a model of health navigation for cancer prevention in homeless populations in Austria. My general research interests focus on healthcare provision for socially marginalized groups, reduction of structural vulnerabilities in the Austrian healthcare system, and welfare state public health.
As a PhD Candidate at the Department for Science & Technology Studies at Cornell University (STS@Cornell), my dissertation research is a community-engaged ethnography exploring the lived experiences of patients suffering and cured from Hepatitis C in the context of the Austrian welfare state. In the past, I worked on the piloting of a "Social Prescribing" project for AmberMed, a Vienna-based service providing medical care and counseling to people without health insurance. I was also a junior researcher on "SoNAR-Global - A Global Social Sciences Network for Infectious Threats and Antimicrobial Resistance" (EU-Horizon 2020, grant no. 825671) at the Unit Medical Anthropology & Global Health, Medical University of Vienna.
Further affiliations: Lecturer at the University of Vienna and the Medical University of Vienna
Techniques, methods & infrastructure
Social Science Analyses (qualitative & quantitative), Ethnography, Community-Engaged Ethnography, Interviews, Observations (participatory), Focus Groups, Grounded Theory, Atlas.ti, Situational Analysis, Scoping Reviews
Selected publications
Jeleff, M. et al., 2019. Vulnerability assessment tools for infectious threats and antimicrobial resistance: a scoping review protocol. BMJ Open, 9(11), p.e031944. Available at: http://dx.doi.org/10.1136/bmjopen-2019-031944.
Lehner, L. et al. (2021) 'Beyond the "information deficit model" - understanding vaccine-hesitant attitudes of midwives in Austria: a qualitative study', BMC Public Health, 21(1). Available at: http://dx.doi.org/10.1186/s12889-021-11710-y.