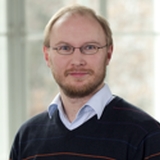 Keywords
Psychiatry; Psychoanalysis; Psychotherapy
Research group(s)
Capacity to Love Research Lab
Members:
Suicide Research Group
Research Area: The Suicide Research Group studies epidemiological and clinical risk and resilience factors of suicidality and aims to develop preventive interventions, which can be translated into effective treatments, suicide prevention initiatives and health promotion programs.
Members:
Research interests
Suicide is one of the 10 leading causes of death. With more than 1200 suicides per year, suicides outnumber twofold fatal traffic injuries. The etiology of suicidal behavior is determined by a complex interplay between psychiatric comorbidity, lack of resilience and social support. The results of each of these research areas needs to be incorporated into agendas when tailoring suicide prevention programs and psychosocial interventions. The Suicide Research Group conducts epidemiological and clinical studies to assess risk and resilience factors of suicidality and translates the results into preventive interventions and treatments and aims to inform mental health professionals.
Techniques, methods & infrastructure
Based on our international network and cooperating partners we adopt latest methods in psychiatric epidemiology, geographic information science, and ecological analyses. Clinical research ranges from case-control studies (eg. borderline personality) to the operationalization of psychoanalytical terms (eg. "capacity to love") and psychometric evaluations of instruments (eg. personality factors, temperament).
Grants
Entwicklung eines österreichweiten Curriculums in Suizidprävention: SUPRA Gatekeeper-Training (Responsible) (2013)
Source of Funding: PHARMIG,
Principal Investigator
Lithium in drinking water and prescriptions effects on suicide mortality (2012)
Source of Funding: FWF (Austrian Science Fund), Stand-Alone Projects
Principal Investigator