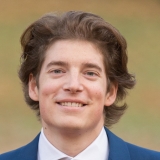 Keywords
Arthritis, Rheumatoid; Biomarkers, Pharmacological; Clinical Trial; Musculoskeletal Diseases; Observational Study; Patient Outcome Assessment; Quality of Life; Treatment Outcome
Research group(s)
Outcomes in musculoskeletal and inflammatory diseases
Members:
Musculoskeletal Imaging
Head: Peter Mandl
Research Area: Optimisation of existing- and development of novel imaging methods to investigate the musculoskeletal system in rheumatic & musculoskeletal diseases.
Members:
Research interests
1. Outcomes analyses of longitudinal observational clinical, radiographic and laboratory data prospectively assessed in rheumatoid arthritis patients. A focous is set to prediction of response, patient reported outcomes and interactions with objectively assessed outcomes.
2. Analyses of novel biomarkers within collaborative projects to estimate the relevance for further characterizing the disease / disease progression or potentially predicting treatment response.
3. Outcomes Assessment in musculoskeletal diseases and burden of disease in in people with inflammatory joint diseases and exploration of actions to increase quality of life
Techniques, methods & infrastructure
Developing observational studies for biomarker and clinical outcomes assessment.
Clinical database development and quality control.
Epidemiologic and statistical methods, concerning Risk, Reliability, Validity and longitudinal Studies
RCTs
Social Media Impact Analyses